Barbora Kohoutková: "As ballet mistress I'm a bit of a psychologist."
Barbora Kohoutková stood on stages around the world and met leading figures of the dance scene. During her career, she gained rich experience, which she has now passed on since the end of last year in the role of ballet mistress of the Czech National Ballet. She applies the methods of Gyrotonic and Gyrokinesis, which taught her to understand the body. Knowledge of the basic principles of movement in the Czech environment is lacking, not only for dancers, but also for athletes, and therefore she now also cooperates with the Czech Ice Hockey Association. As she adds: "Ballet and hockey have a lot in common."
How did you get the offer to become ballet mistress of the Czech National Ballet?
I have had an external contract with the Czech National Ballet since 2009, but since last year I have started teaching classes more often and Filip Barankiewicz was interested in expanding our cooperation. So at the end of 2020, we agreed that I would also run the rehearsals.
What is the atmosphere like in the theatre now when you still can't perform live?
Weird. Even though we don't perform, we rehearse more, it's a paradox. To have nothing to do is the worst for dancers, so rehearsals continue. But sometimes the atmosphere thickens. We miss performances and the audience. It's hard to stay motivated. The work process was always completed by a performance, that was a reward. Now a lot of new work has been rehearsed, but the opening nights didn't take place, so we're shooting for television at least. The Phoenix triple bill was streamed and now we have filmed Sleeping Beauty.
When you coach dancers, do you feel nostalgic that you once stood on stage as well?
I don't feel it, I'm past that period. But of course, a lot of memories come flooding back. Especially now with Sleeping Beauty, she's been with me my whole career. I danced different versions of it in different theatres.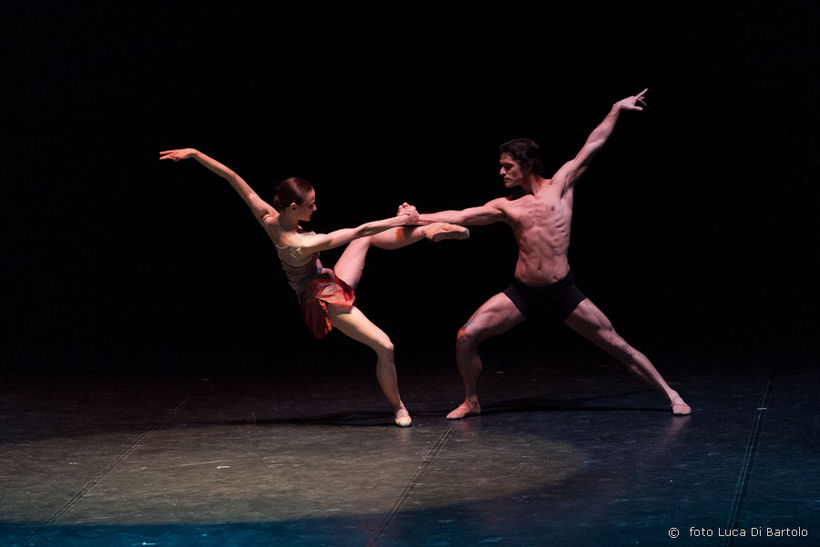 What kind of ballet mistress would you like to be?
It's not an easy position. In my career I have travelled all over the world, been lucky enough to work with some amazing personalities from the dance world and gained a lot of experience. But passing it on to others is something else entirely. It's up to the dancer what they take from them, the responsibility is theirs and you have no control over it.
As a dancer, you have a lot of experience with ballet masters. Is there anything you would like to do differently than what you have encountered yourself?
I've been in extreme situations. When you meet an exceptional creative personality, it often takes its toll elsewhere. They can be choleric, unable to control their emotions or needing to prove their power and authority. I haven't always encountered a supportive attitude, I'd like to do that differently. As strict as I may be, I want the rehearsals to be run on a positive note. Being a dancer is a hugely demanding profession. They didn't choose it for the money, they chose it because they love it, they believe in it, and I try to keep that in mind. And even if things don't go well sometimes, I don't want to humiliate them and get the best out of them by getting them to the bottom of it first. I've been through that and it was killing me. I was just stressed out and it affected my performance. I don't want to go down that road as a ballet mistress.
But it's not always easy with dancers either, is it? They're sensitive, they have egos...
You have to be a bit of a psychologist in this position, something different works for everyone. Some people need a harder hand, some people need more support. It's not always easy to tell the difference. Dancers sometimes hide their insecurities behind extreme self-confidence. At first glance, you'd think they're sovereign, but it's fear in disguise.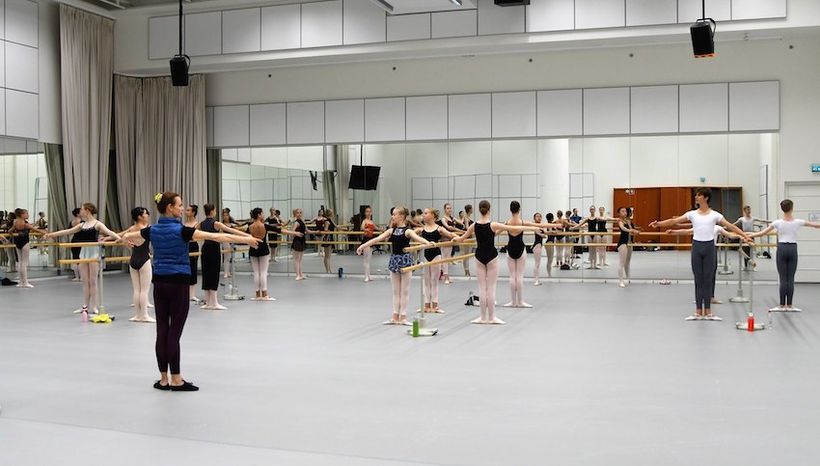 You are dedicated to the Gyrotonic and Gyrokinesis methods. Do you also apply them in your position as a ballet mistress?
Definitely, it's impossible not to use them. Gyro has taught me to know my body and understand movement, so I can see the mistakes of others better. Little is said about the very basic principles of movement that apply to everyone, whether it's sport or dance. The body works based on certain patterns, and if you understand them, you can help dancers with their technique. Classical dance technique is one of the most advanced forms of movement, it is based on the basics - coordination, working with the center of gravity, connecting the breath to the movement. Methodology as taught in our schools does not address this. It does not follow new trends and knowledge about the human body. The Vaganova method is still functional in my opinion, but it has to be taught differently, not like it was 50 years ago. Everything is evolving.
How do the dancers approach their bodies? Do they know these basic principles?
Not much. There is a big difference between Czech and foreign dancers. Those who come from abroad, and they are the majority at the National Theatre at the moment, have a different approach to movement. You can see it in the way they take care of their bodies or how they can work with corrections. They have a stronger foundation. That's what our dancers lack. Of course, it's not their fault, it's the system's fault. But once they're at a professional level in a company, it's hard to fix the basics and change the whole approach.
So what should be given more emphasis in dance education?
The mechanics of movement. Explain to the pupils from the very beginning how the body works, how the muscles work, translate it into feelings, what they should feel when moving. I also teach children privately and I notice that they don't have these basics.
When I interviewed you two years ago, you were the only instructor who was doing Gyrotonic and Gyrokinesis in the Czech Republic. Have there been any changes since then?
The pace at which these techniques are developing here is incredibly slow compared to the world. The other instructor is Aya Watanabe from the Czech National Ballet. I have now started working with the Czech Ice Hockey Federation and there I learned that there is another choreographer working with Gyro in Jihlava.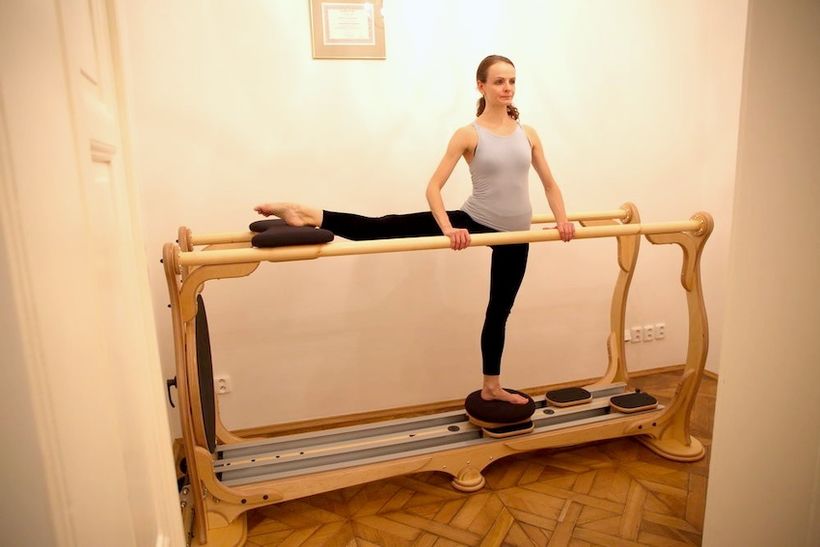 What are you working on with the hockey players?
I'm a movement coach with the youth team. I try to adjust their curriculum a little bit. In recent years, the hockey players are not bringing satisfactory results from the games, they are lagging behind the world. Elsewhere, the players are faster, more flexible, so they're trying to find solutions. It is quite common in the world that whatever top sport you are involved in, you do compensatory exercises on top of that. Sport loads the body unilaterally and then imbalances are created.
What do you teach them?
Paradoxically, it works in hockey like it does in ballet. You also need flexibility and speed. Their current curriculum is based on strength training. But the more they go to strength, the slower they'll get. They need to develop coordination and work with their center of gravity and internal stabilization system. Together, we try to make sure that performance occurs with minimal strain on the body. Hockey players, for example, don't work their feet at all. They lock them into the skates, like dancers lock their toes. But if they don't know the weight distribution of the foot, they lose contact with the whole body. So we do exercises to make the feet more flexible and responsive. This is important for the stability of the body. If they don't engage the foot, they lose internal support and can't keep themselves balanced. Or we learn how to balance the impact.
You mentioned that the development of these techniques is much slower in the Czech Republic than in the world. How do you explain this?
It's our Czech nature. It is difficult for Czechs to accept something new and it is not easy to convince them that something should be changed. They stick stubbornly to the old structures and systems. I see it in ballet, and now in hockey. Abroad, people are much more open-minded. They are not afraid to experiment, they like to learn and take information from experts.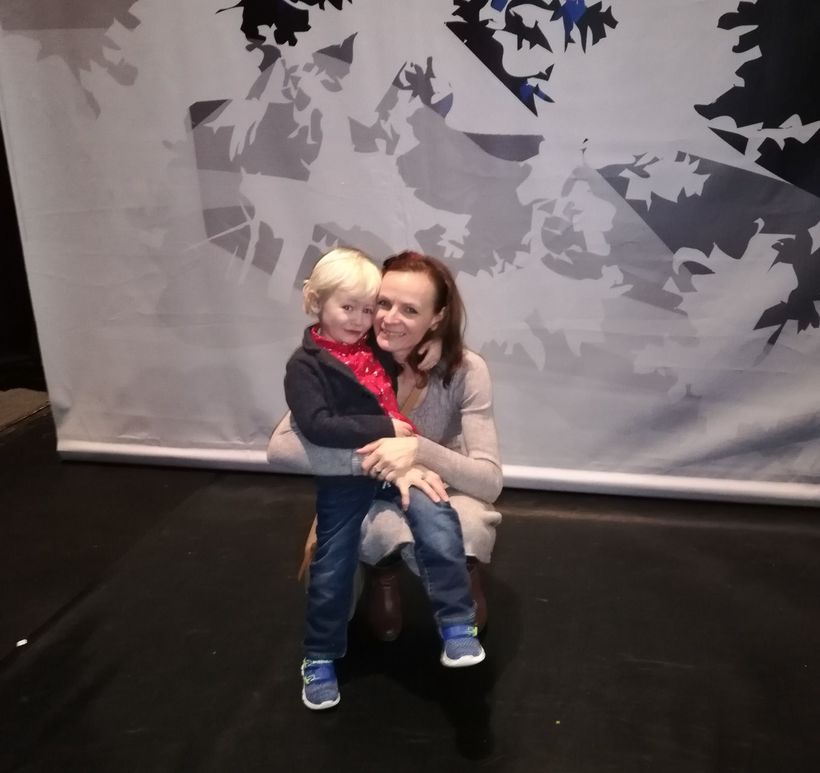 Is our approach to the body changing?
It is, but very slowly. In the world, people are used to taking care of it. It's natural for them to play sports or get a massage. I wanted to set up a holistic centre here, where the client would get a holistic approach to their body. A team of experts would create a customized plan in terms of exercise, nutrition, therapy... The problem is never just physical or mental. It's all connected. But the people here weren't prepared for something like this. Even in my practice, I've met clients who were in a lot of pain, thinking that they would just come to me once and everything would be solved. They couldn't understand that it would take months or even a year, and that it wasn't enough to practice with me, but they had to practice at home.
Nowadays yoga is very fashionable, all kinds of self-development courses and psychotherapy is no longer taboo, so I hoped that the situation is changing for the better...
The problem is that Czechs don't go for quality, and often they don't even recognize it. It happens that they buy the most fashionable yoga mat, but not the best quality services. We skim the surface a lot and don't go that deep.
Many people have sedentary jobs and in times of coronavirus crisis, when we often work from home, movement disappears from our lives. What advice would you give us to avoid harming our bodies, even if we spend a large part of the day at the computer?
Gyrokinesis is a method that is practised on a chair. It was invented by Juliu Horvath when he was in a lot of pain. Anyone can sit and the body is least stressed when sitting. But it is not adapted to stay in one position for a long time. But just breathe into your belly, twist your body, clench and relax your muscles, and you are moving. Gyro is about moving in seven directions. They get the circulation going, so you don't get degenerative processes like when you don't move. It's pretty simple stuff. You don't have to exhaust the body and damage it. You just need to understand the basic principles.
Barbora Kohoutková (1978)
Barbora Kohoutková was born in Prague and throughout her very active childhood practiced ballet, gymnastics and various sports. She started her ballet training, and in fact her career, at the ballet school of the National Theatre of Prague. During this time she appeared as a young actress in film and television. From the age of 4, she performed many children's roles in ballet and opera performances. Through these early formative experiences, she discovered her love and passion for dancing. At the age of 10, she began studying at the Dance Conservatory in Prague. While still in school, she took part in several international dance competitions and was awarded many prizes, such as the Grand Prix at the Paris International Ballet Competition, First Prize and the Grand Prix in Helsinki and at the New York International Ballet Competition, among others. In 1996, at the age of 17, she was offered a position as a principal dancer at the Finnish National Ballet, where she danced for six years. In 2000, she was awarded the "Fazer Prize" and in 2002 the "Philip Morris Best Artist Award". Her repertory includes leading roles from classical and neoclassical repertory; Aurora from Sleeping Beauty, Odette-Odile from Swan Lake, Cinderella, Giselle, Blue Ballerina from Ballet Pathétique…and she had the possibility to work with many renowned ballet masters and pedagogues. Barbora has danced as a guest artist with the company of La Scala, at the World Ballet Festival in Tokyo, and in international galas throughout the world.
Barbora performed as a guest artist with the Bavarian State Ballet in Munich and then danced with the company for one year. In 2003 she became a soloist with the Boston Ballet and then in 2004, at the invitation of John Neumeier, she joined the Hamburg Ballet as a principal dancer where she performed until 2008.
In 2008, Barbara has decided for health reasons to end her professional ballet careers and began to fully devote herself to the study of movement methods Gyrotonic and Gyrokinesis. Meanwhile she started to work also as a teacher of classical ballet in dance schools and companies such as Les Ballets de Monte-Carlo, Finnish National Ballet, Prague National Theatre, English National Ballet School, the Beijing Dance Academy…and on a variety of summer courses etc. In the year 2008 she became a certified instructor of Gyrotonic and Gyrokinesis. During her ballet career, Barbora has faced many injuries, tried different kinds of rehabilitation systems and therapies, but it was Gyrotonic and Gyrokinesis that has opened her the way to self-healing. Discovered the positive effect of this method for the prevention of accidents and post-traumatic recovery, she started to pass on her experience not only to dancers, but also to the general public. After a year of intense work with the methods of Gyrotonic and Gyrokinesis in the year 2009 returned to a professional ballet career, from September 2010, she partially served a year as ballet master at the National Theatre in Prague and then began to once again guest on the international stages of the Vienna State Opera, Finnish National Ballet, the Tokyo Ballet…as a principal dancer and guest teacher. In the year of 2014 – 2016 has been a regular guest at the Aalto Theatre in Essen and at the same time in Prague opened a studio "Art of Movement". The first studio with Gyrotonic and Gyrokinesis exercise in the Czech republic. In 2016 with her first pregnancy she concluded her professional dance career and is dedicated to only teaching practice. Furthermore educates herself in the direction of the dance and sports medicine, new approaches to the development of physical intelligence, organizes seminars, workshops, and keeps developing her studio.
Source: http://artofmovement.cz/index.php/barbora-kohoutkova/
Translation: Kristina Soukupová.