Czech "dance incubator" needed for "undercooked" conservatory graduates?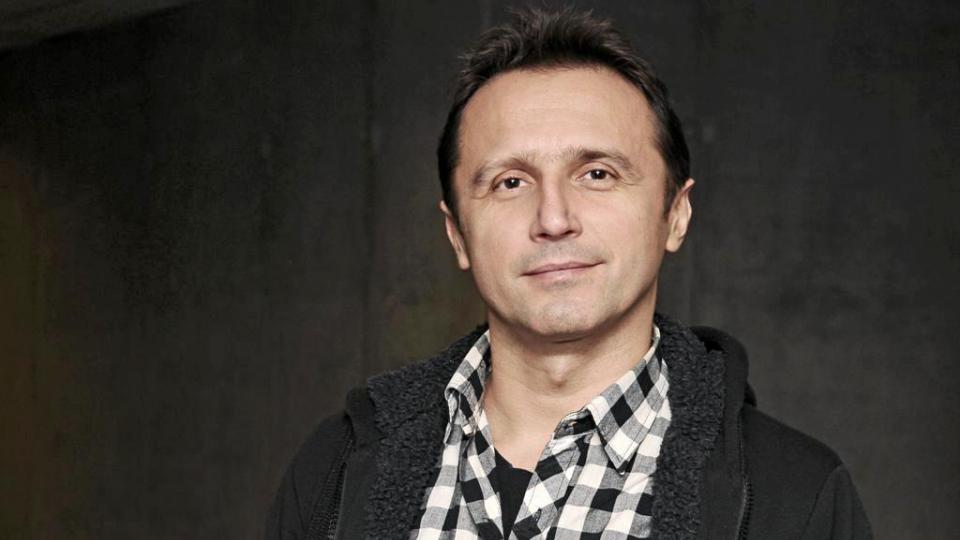 The proportion of international dancers in Czech ballet companies is constantly growing. Over the past five years, the number of foreign dancers has doubled in all regions and newly more dancers are coming from Western Europe (Italy, France, Great Britain, Spain), Australia and the number of Asian aspirants has also grown significantly (with Japan topping the list). In some regions, it is rare to spot a Czech name in a theatre programme (České Budějovice, Ostrava…), and graduates of Czech state conservatories struggle to find their place in local dance ensembles. How come? I asked two artistic directors and two conservatory directors to share their opinions.

Mário Radačovský (Artistic Director of Ballet NdB) says: "The first reason why there are so many international artists in Czech companies is that, regrettably, Czech schools produce mediocre graduates. In addition, parents aren't much interested in dance art; they don't want their children to study for this profession. Then, there's the natural outflow of Czech dancers and the fluctuation between countries, because there's already the opportunity to travel and work almost everywhere; dancers from abroad come to our country to get experience and grow professionally, and then they come back. Finally, the absurd decisions after the Velvet revolution resulted in zero retirement benefits for dancers, who end their active careers in their forties (foreign dancers don't even think about this as they come to the Czech Republic just for a short period of time, in most cases)."

But the quality of conservatory graduates is not the only indicator. Often the true reason is lack of motivation to pursue a dancer's career, to refine the skills and fight for a place in a company. Many graduates discover professional dance world just after a couple of unsuccessful auditions, and they soon give up.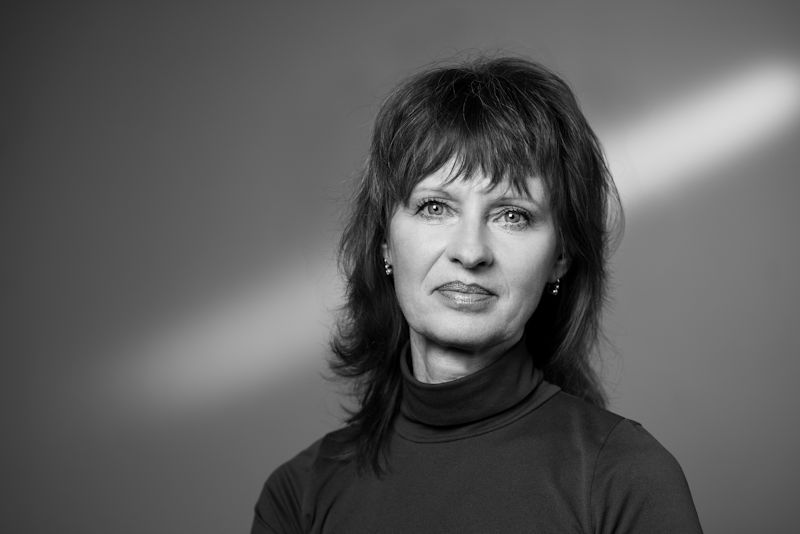 Lenka Dřímalová (Artistic Director of National Moravian-Silesian Theatre Ballet company) thinks conservatory graduates are no more interested in getting jobs in regional theatres, and adds: "When they arrive to auditions, they usually place themselves in the back row, without any confidence or ability to sell themselves. They are inexperienced and often useless as company members. I would like to hire more Czechs but with international dancers comes great competition. They have better technique, more confidence, experience, and they seem more mature."

What are Czech dancers lacking in?
According to Radačovský, schools often kill the unselfish love of dance, and as he points out: "Many students don't even know why they dance, because at school, they aren't taught the vocation of being a dancer and loving dance. They don't know what's going on in the field, how to be precise and fast - the whole world dances much faster, many boys at Czech conservatories don't even know partnering basics. What would help them? To be confronted with other schools on a regular basis but mainly to love what they do! They must love it with every molecule of their bodies, that's the vital precondition for achieving something!

A how does Jaroslav Slavický, Director of Prague Dance Conservatory, see the situation?

"I'd like to point out that the "unprepared, unconfident and inexperienced graduates of Czech conservatories", as you say, have grown into outstanding personalities of Czechoslovak, Czech, European and world ballet. Wasn't it so because somebody in the company worked with them and helped them to develop their interpretative and artistic skills? Isn't it neglected in today's practice? The reality, sad to say, often proves it is! Clearly, with today's large number of dancers applying for a job, everybody wants those who are "complete", with enough work practice and experience. But practice and experience must be gained somewhere. That's why we have "junior ballets", like Bohemia Balet, in our conditions. These ensembles struggle to receive enough funds to cover their operation expenses. But they can't do without these funds.

Lenka Dřímalová suggests there should be a company in the Czech Republic where school-leavers could experience company life. I thought of comparing it to an incubator that would "baked them up". The proposal of establishing and supporting such a company at a nation-wide level was submitted to the Board of the Dance Association of the Czech Republic. The theatre in Ostrava cannot afford this kind of company, so logically the centre could be based in Prague.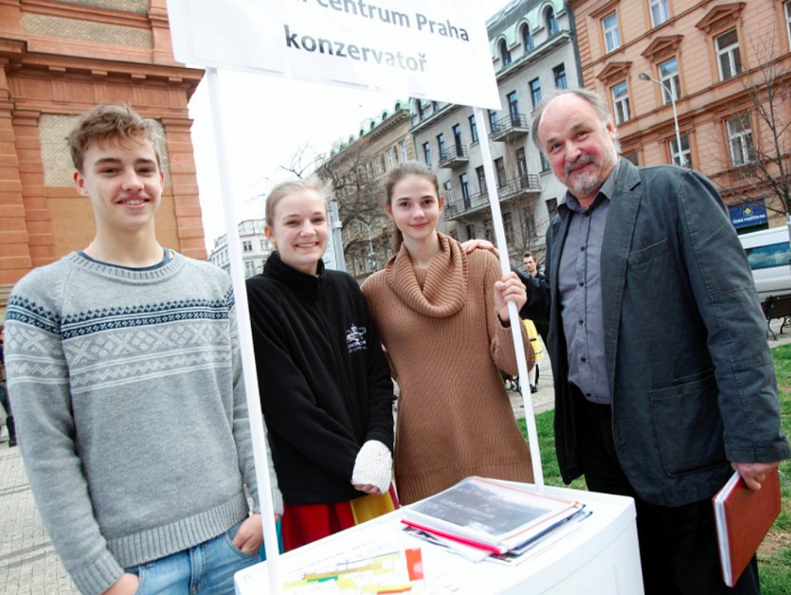 The truth is that similar companies, fulfilling the same function, already exist in the capital – even two of them. The first one is Balet Praha Junior, intended for Prague Dance Centre graduates.

Its director Antonín Schneider remarks: "Balet Praha Junior tries to provide its members with the best possible conditions for starting their professional careers. High-quality technical skills, good orientation in today's dance world – solid professional, social and economic position in typically international artistic community. Originally (in 1999) it was exclusively a company for the best students of upper years, gradually we've welcomed foreign interns (in the past years mainly from Hungary, Switzerland, Belgium, Italy, Spain, Ukraine, Russia, USA, Canada, and Korea). The company consists of up to 14 members (paradoxically the number is determined by the space in two microbuses used for tours – 14 + artistic director + producer + light technician + sound technician, all of them are also drivers and stage technicians). The students can dance in the company until they finish the school. Rarely they stay for one more year after graduation and they assume the functions of choreographer assistants or they help produce and promote performances in the International Dance Centre student agency. The company members follow regular professional schedule of 8 – 10 hours a day: 90-minute training + three 90-minute rehearsals + rehabilitation, video analysis, specialised theory. The working conditions correspond to external collaboration standards and they may differ, depending on the production of individual events."

The other company of this kind is Bohemia Balet, which doesn't focus just on its own graduates. Its depends, as well as Balet Praha Junior, entirely on annual subsidies from the Ministry of Culture and the City of Prague, which makes its continual activity as an autonomous body almost impossible.

Jaroslav Slavický describes the body's activities as follows: "Bohemia Balet has been created for talented, perspective young dancers, who have completed their studies and free from school duties, they can develop their skills and continue with intense artistic activities they began at school. We wanted to build a bridge between school time and professional life. In 2008, the Dance Association of the Prague Dance Conservatory helped us realize a project for 10 dancers - our school graduates - who could, for the maximum of three years, work in the company. The 3 million CZK project was expected to provide its members with a fixed contract for training and rehearsal attendance (with a salary of 12 000 – 15 000 CZK per month), and benefits for individual performances, paid from the company's own earnings. And so continuous, full-year activity could be secured because it is the only way how to achieve good results in forming young dancers. Other financial resources from the grand or company's own funds can be used for the preparation of two premieres – i.e. money required for the choreography, sets, costumes, salaries for ballet masters and rehearsal directors. The concept of a dance school company stemmed from the belief that the school can create a solid base for professional activities: space and professional tutoring, trainings, rehearsals. The company members can also participate in workshops organised by the school, with international or domestic teachers. The company also benefits from the collaboration with the National Theatre in Prague which opens its stages to the company's productions, sometimes even included into subscription series.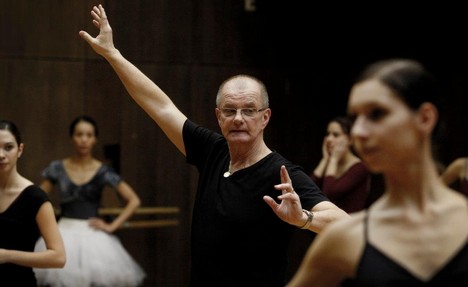 Unfortunately, the project has never been realized to its full extent, due to non-systematic grant system and insufficient subsidies. How to plan the work, offer contracts to dancers, prepare premieres, when you don't know if you get any funds from the annual grant? Or if you find out you will in January, but the money arrives in March? In 2014-2016 we obtained multi-annual grant which enabled us to engage 6 dancers and some guest artists, who were paid for individual rehearsals and performances. In 2017 we received an annual grant again, not even 50% worth of the previous year's one, although performance indicators of the company remained the same. A slight change inside the grant committee and the company's work is at risk! It's really difficult to work in such conditions. Despite all the above-mentioned problems, I must say the company's work brings very positive results. It's been proved that the project's main idea is right, and the company can survive! If the project was sufficiently funded, it would be possible to support the artistic development of young dancers and help them enter professional dance world. Last year, five BB dancers, who wouldn't have succeeded right after school, secured their places in various companies. This experience helped to such names as Michal Krčmář, Tamara Kšírová, Ondřej Vinklát, Štěpách Pechar, Vojtěch Rak, Florent Operto and others."

As the school itself cannot manage such an ensemble, both directors must rely on subsidies received through associated companies. Though their existence is unsure, both schools hang on tightly to their companies and want to keep them alive. Their contribution to Czech dance is indisputable; they tour regions where dance events are zero (relying only on the funds provided by the Ministry of Culture, as the City of Prague's finances cannot be used outside the capital), they perform abroad regularly, give opportunities to young choreographers, but mainly support the graduates of the given schools who have the possibility to stay in the dance field and not leave it.

And what does it mean for the company members to be part of such dance bodies? A. Schneider explains: "We try to raise the game in all important indicators of dance art, so that dancers could finally be perceived as full-fledged, well-educated and creative personalities who are able to confidently present the exceptional capacity of their art and its importance for many vital aspects of today's slowly degrading society – for body culture and fitness, aesthetics, ethics and lifestyle."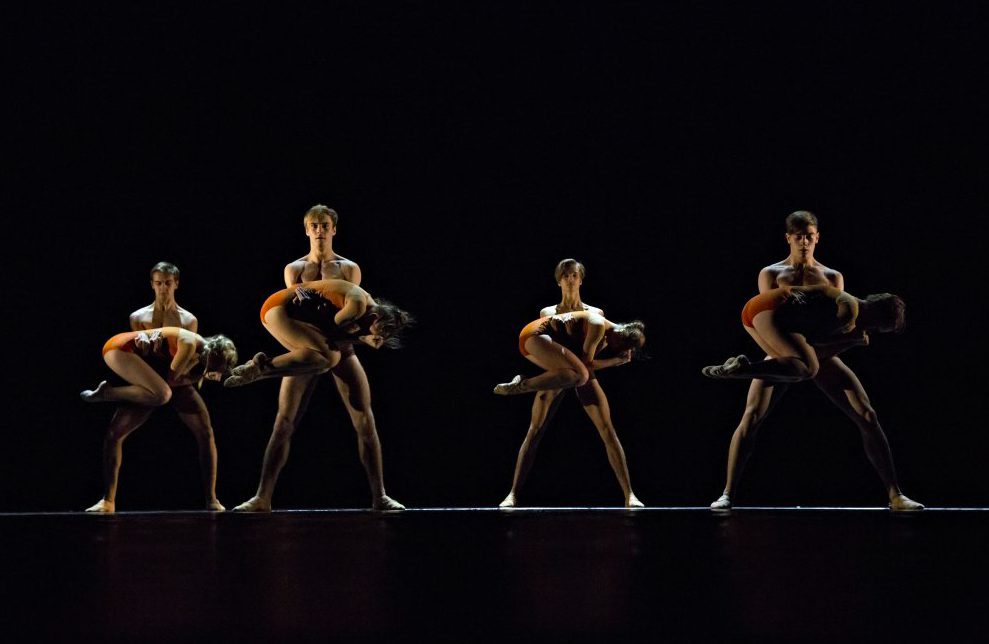 The companies focus primarily on the particular school graduates, but they are open to other applicants, too. Both ensembles also hire dancers from abroad, students of other Czech schools seem not to be interested – even though the companies are open to collaboration.

"The company is not intended just for the graduates of the Prague Dance Conservatory. If we manage to get enough funds, we would like to open the company to graduates of all dance conservatories in the Czech Republic," says J. Slavický. A. Schneider remarks: "As for the non-graduates of Dance Centre Prague, they almost always show insufficient eclectic fusion of classical and modern dance techniques and insufficient intensity of interpretation and stage presence – they are generally inexperienced.

A school company is not the only way of gaining experience. One of the best principles is creating a similar company inside a theatre. A well-functioning model is, for instance, Jiří Kylián's NDT2. It should be a company for young dancers, limited by age and time, shaping artists who would later enter the bigger company. Such a concept would be definitely very useful, a source of experience for Czech graduates and also for international dancers who see jobs in Czech regional theatres as "interchange stations".

Mario Radačovský is seriously considering establishing such a company: "I'd personally like to establish Brno National Theatre Ballet 2 (NdB2), as a kind of preparatory division of the main company. It means there would be potentially better chance to hire more dancers and they would learn a lot. It's also important that the smaller ensemble has its own repertory. This provides young choreographers with the opportunity to create, work and learn in practice, and it's also interesting for young teachers. The whole concept is more complex, and it actually offers great possibilities to many professions in the theatre."


The need of a "dance incubator", a bridge between school and theatre, is indisputable from the point of view of artistic directors and conservatory heads. And the issue is becoming more and more urgent. The importance of such a company for the professional dance field is undeniable, most of the former Bohemia Balet members, for example, still shine on the Czech dance scene. For many dancers, the above-mentioned ensembles ensured a smooth transition from school to theatre, they motivated them to grow professionally and develop commitment to their vocation. It should be one of the aims of Czech cultural policy – students of state conservatories should have a chance to establish themselves in public budget based theatre companies.