Andrea Opavská on Gossip, her Nomination for Thalia Award and Czech Dance Platform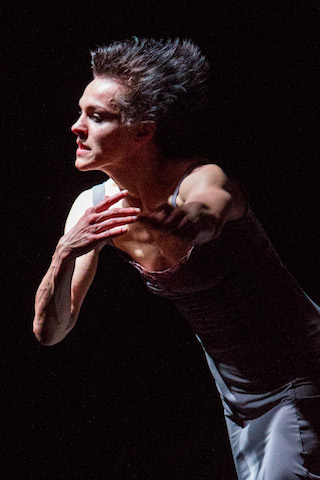 Andrea Opavská is currently one of the most talked about names in the Czech dance milieu. For her solo piece La Loba she has been awarded the Dancer of the Year 2014 prize. And that is not all, this year she received a nomination for the Thalia Award 2015 for the staging of Gossip, which has been highly praised by audiences and critics alike. Paradoxically, Gossip has not been selected by the jury for Czech Dance Platform, the festival of contemporary Czech dance. We talked about this situation in the hallway of Music and Dance Faculty in the meantime between the contemporary dance trainings, which she has been leading there.

Andrea, big congratulations on the nomination for the Thalia Award! What were your first reactions?

It came as a big surprise to me. I appreciate this nomination immensely and I understand this – without any false modesty – as an appreciation of the entire production team headed by Lenka Vágnerová, and of course all others who performed in Gossip. This production is about teamwork and I think the performances of all of us are very balanced there. This may be right, but there must be a reason why they have chosen you alone. It is not just about the appreciation of the piece as such. What do you think about this nomination anyway?

I understand this nomination also at another level and that is – as an appreciation of Czech contemporary dance that is being created outside the ballet companies of big theaters. In the twenty-three-year history of Thalia Awards something like that has happened only few times, and apart from Nataša Novotná nobody from the "alternative" milieu of contemporary dance has won the prize yet. Whereas abroad, the quality of numerous Czech productions and the professionalism of performers from companies such as LV&C, VerTeDance, ME-SA, Farm in the Cave, Nanohach and Spitfire Company have been held in high esteem for a long time. However, here in the Czech Republic we are still struggling with the conditions we have to work in. We have no opportunities to work continuously.

How do you see your chances of winning the prize? I do not think about it this way at all. When we were shooting a short resumé for Thalia Awards, I was asked if Thalia was "paramount" to me. It is not. As I see it, my goal in life is to raise my daughter to be a good person, professionally, my aim is to have opportunities to meet interesting and inspirational people and to be part of a creative process that takes place in a pleasant atmosphere, and leave at least a bit of my experience in my students, but not primarily to collect prizes.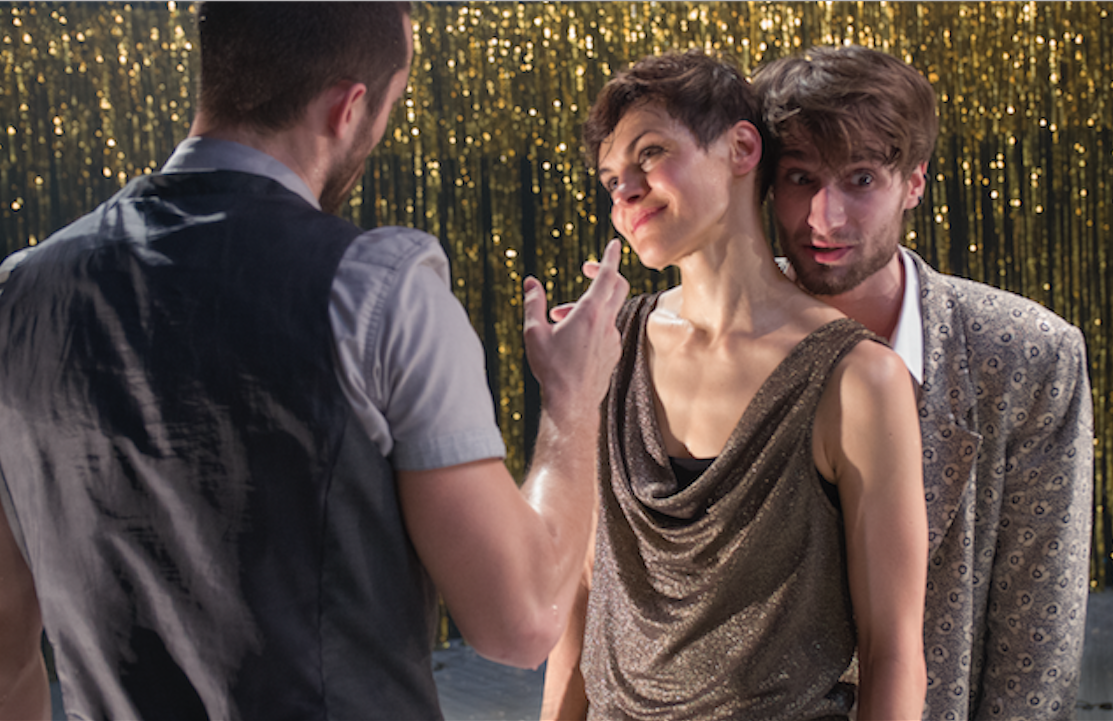 Gossip has not been selected by jury for the CDP (Czech Dance Platform), which was – considering the very positive acclaim from both the audiences and critics – a rather big surprise. To me, you were even one of the clear favorites for the Production of the Year prize, which is awarded as a part of the CDP. Do you see any explanation for it?
When I first read the results of nominations for CDP, I asked myself if there were any emotions on my part, you know, if I felt offended, surprised, disappointed or upset. And I felt none of those. I think that any "choice within the arts" reflects a subjective opinion, a particular aesthetic perception or mutually agreed preferences of an expert jury, who decide what of the Czech contemporary dance scene should be supported. The jury simply expressed their views, as did the audiences.

What does Gossip mean to you? Gossip is one the productions that are, in my opinion (which is subjective), highly inventive choreographically, musically unique and difficult in maintaining the quality of movement and mutual connection among the dancers. According to the recent feedback and reactions it were these very aspects that have impressed many of the professional and lay audiences. It is a physical theater, which to me personally is another of "Lenka Vagnerová's" challenges. When you compare it to her other projects - La Loba, Riders and Mah Hunt - Gossip is different again. Although the performers appear on the stage on an on-and-off basis, each part has its own characteristics, yet at the same time they go through some sort of development. It is not about discrete scenes a person enters in a different atmosphere, in various characters and in different roles, such as in Riders. Gossip is much more demanding on performers in terms of acting, it is necessary to maintain the role by other means of expression than just the movement, while still respecting the physical experience of the situation.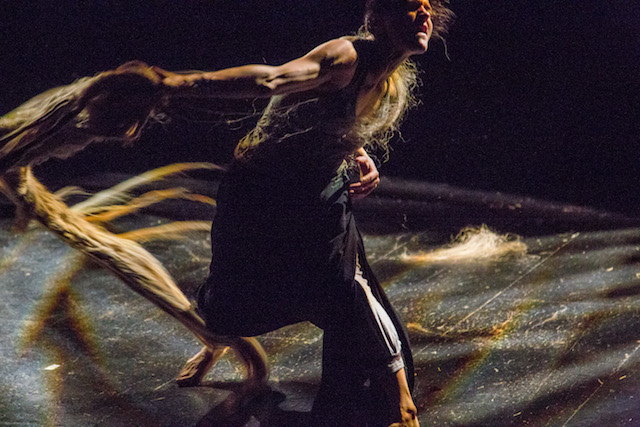 You are a dancer that boasts not only an excellent technique, but also dramatic expressivity. Where does that come from? Has somebody taught you that, or is it rather a matter of innate talent? Well, the truth is that some kind of "theatricality" was typical of Dance Theater Zone, led by Lenka Dřímalová, which was my first engagement in Ostrava. We strove for the communicative potential of movement rather than for a purely abstract dance, which is based on technical excellence. However, some theatricality can be found in our whole family. It was especially my father, who originally wanted to study acting. At home, we are unable to express ourselves without emotions, which is sometimes really tough. You have come to the real acting in the TV series Atentát, which is a sequel to Expozitura. How did you actually get this role?

It was La Loba, which has, among other things, brought me this opportunity. The dress rehearsal was photographed by David Musil and as we spoke, he mentioned that he was a creative producer who was at that time preparing a second series of Expozitura and that they were looking for some new people for a casting. I told him that I was not an actress and let the information out of my head. However, few weeks later, when we performed the Riders at the Fringe Festival in Recklinghausen in Germany, and after several missed phone calls from an unknown number I got a text message saying that I had been invited to a casting with director Jiří Chlumský. At first I thought it was just a joke. Nevertheless, Tereza Voříšková persuaded me to go there, because one simply does not refuse an offer like that. So I went. According to the director, the reason why they chose me was that I was muscular, I could run fast and nobody knew me. What did you get from this acting experience?

It was a huge and challenging opportunity, a unique experience, and I got to know some wonderful people with whom I have kept in touch to this day. I went there as tabula rasa, until then I had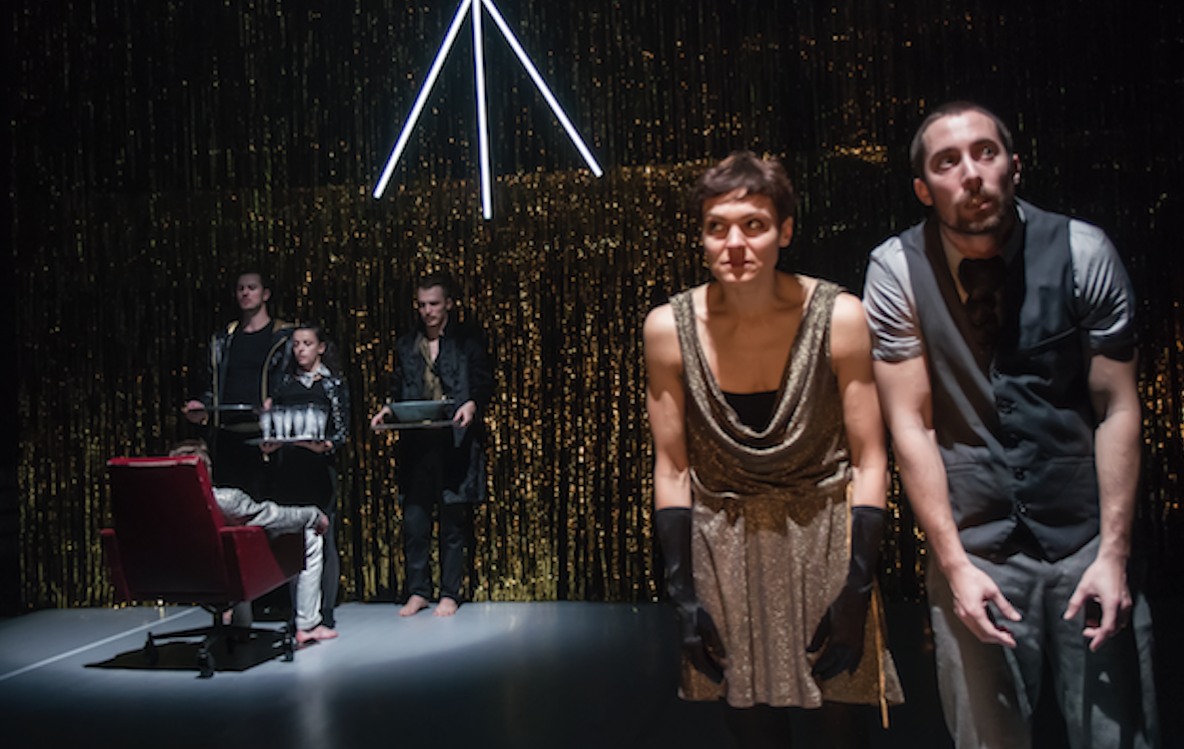 made only two five-minute dance films with FAMU students. I struggled with shyness the whole time. Furthermore, the character I had to portray in Atentát was almost completely opposite to my temperament. To me, the most natural way is to communicate through movement, often with the whole body, while a camera focuses on inconspicuous details instead. That way I was deprived of what I could confidently rely on, what was natural to me. I had to look for other ways, moreover, while I was on the go. Would you like to continue acting?

Well, it is very tempting. It fascinates me how you can create – by very subtle means of expression – an endless variety of emotions, emotional and physical states of the body. These are just small "physical" nuances that can induce an illusion of a completely different mental disposition. This is something I would like to explore more, something I would like to get deeper into. Perhaps it is also linked to my personal experience in life. Not only do we live our lives, but from a certain age we are able to observe life from a distance more carefully and realize the diversity of its color range. And the last question: What are you working on now and what is coming in the near future?

At the moment I am working on the movement part of a production of Brecht's Baal, which is being staged at Švandovo Theater and directed by Marek Němec. There is a possibility of another interpretive cooperation with Lenka Vágnerová and the opera ensemble of the National Theatre. I regularly perform in productions of LV&C, especially at La Fabrika and Ponec theater. I teach at the Music and Dance Faculty, Emotions studio and at Archa.lab. I rehearse Robin Hood at the Minor Theater. Compared to the last six months, my work diary is pretty empty now, but I have a lot of time that I can spend with my daughter.
Mgr. MgA. Andrea Opavská, Ph.D., studied history and philosophy at Palacký University in Olomouc and dance pedagogy at the Academy of Performing Arts in Prague, where she completed her doctoral studies in dance science last year. She teaches contemporary dance at the Department of Dance at the Music and Dance Faculty and externally at KALD. She is a member of LV&C company, but she has been working closely with Lenka Vágnerová on other projects as well. As a performer, she performed in choreographies by Nanohach, VerTeDance, ME-SA, DOT504, Mirka Eliášová, Lenka Dřímalová, Rasmus Ölme. She has collaborated on the movement part in productions with directors such as Štěpán Pácl, Martin Stropnický, Martina Schlegelová and Marek Němec. Translation: Tomáš Valníček