Bridges of Time: In honor of Jiří Kylián: "He watered us like plants and let us grow."
"Fantastic, fabulous, amazing." That is how three world choreographers describe their work with Jiří Kylián. Patrick Delcroix, Roslyn Anderson and Cora Bos Kroese used to work in Nederlands Dans Theater under his lead, and after many years they have reunited, this time to open a new season of The National Theatre Ballet with a premiere Kylián – Bridges of Time. This piece builds a bridge across four of Kylián's masterpieces, over three decades. A composition of Symphony of Psalms, Bella Figura, Petite Mort and Sechs Tänze was created to pay tribute to Jiří Kylián and his work, but also to celebrate the 100th anniversary of Czechoslovakia.
What first comes to your mind when you hear the name Jiří Kylián?
Cora Bos Kroese: A very important person in my life. As a choreographer, but also as a person. He has taught me many things, values, to be in the moment, to respect people and treat them fairly.
Roslyn Anderson: I first met him 45 years ago. I have known him for so long that my impression of Jiří Kylián is what he is and has been to me as a choreographer, director, and friend. When he came to NDT (Nederlands Dans Theater) we were all a bit shocked because we had never seen movement like that before - that was around 1973. I had never seen anybody so long and thin move so fast, and he wanted us to move that fast too. His choreography was so different, so new, so progressive.
Patrick Delcroix: The Master. He probably doesn't like to hear it but for me he is an idol.
Jiří Kylián is probably the most prominent Czech choreographer. What makes his work so special?
CBK: He is genuine and honest in his artistry. He does things that have a meaning. It's not just steps for the sake of steps but it's usually a journey of some sort. Every piece he makes has a history, meaning, depth, beauty, gruesomeness. There are so many different layers to his work.
RA: He is a very intellectual being. His knowledge of music, history, art, and theatre is just unbelievable. He has done such a wide range of work that you would never think possible for just one person to do.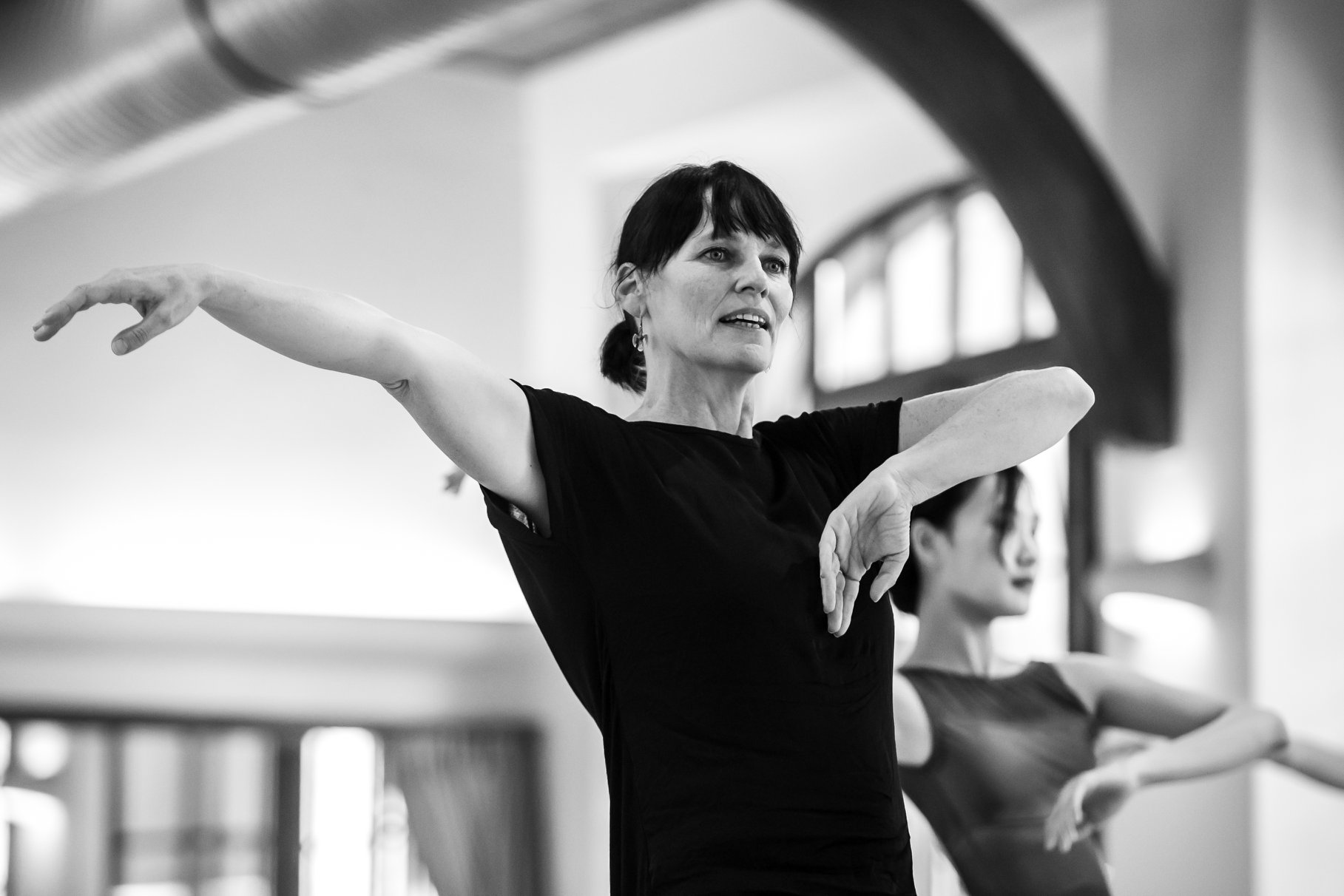 Has he had any influence on your work?
CBK: I guess that what I try to do and what he has taught me is to have a human approach. It's not only about dance and steps but to show who you are as a human being and what you have to say. It must have a meaning.
RA: Through him I have learnt so much about music, history, movement. It helped me also in other pieces I have performed. He is a great influence on me.
PD: Mainly esthetics and musicality. It's not easy when you have such a big choreographer above you. Everyone gets influenced, even Jiří Kylián gets inspired by others, that's the way you develop. The important thing is not to copy.
How do you look back at your times in NDT?
CBK: It was very inspiring. When Jiří came to the studio, you wanted to do your best. His mere presence made me go beyond what I thought I could ever do.
RA: It was an exciting time. The company went through a major change from being a "modern" company to more a "contemporary" company. Before, NDT was a well-known company but with Jiří it gained a completely different meaning, and we became famous all over the world.
PD: The first few years I had to prove myself. I was 23, and I started dancing late, I wanted to be a cook and do many different things. There were fabulous dancers all around, and there was healthy competition to try to be as good as the others.
What was it like to work with Jiří Kylián?
CBK: Fantastic. He has an aristocracy. There was distance but also trust, and with time we could sense each other more and more. We trusted him and the trusted us. He basically watered the plants and let us grow.
RA: Amazing. He was always very calm and quiet. I rarely saw him upset, even when he was a bit nervous, for example when a deadline was looming.
PD: Fabulous. It was not easy, because he was demanding, but it was a pleasure to work with a genius. It was also a lot about a team work. We were not waiting to see what we should do, he let us be involved. That was very nice.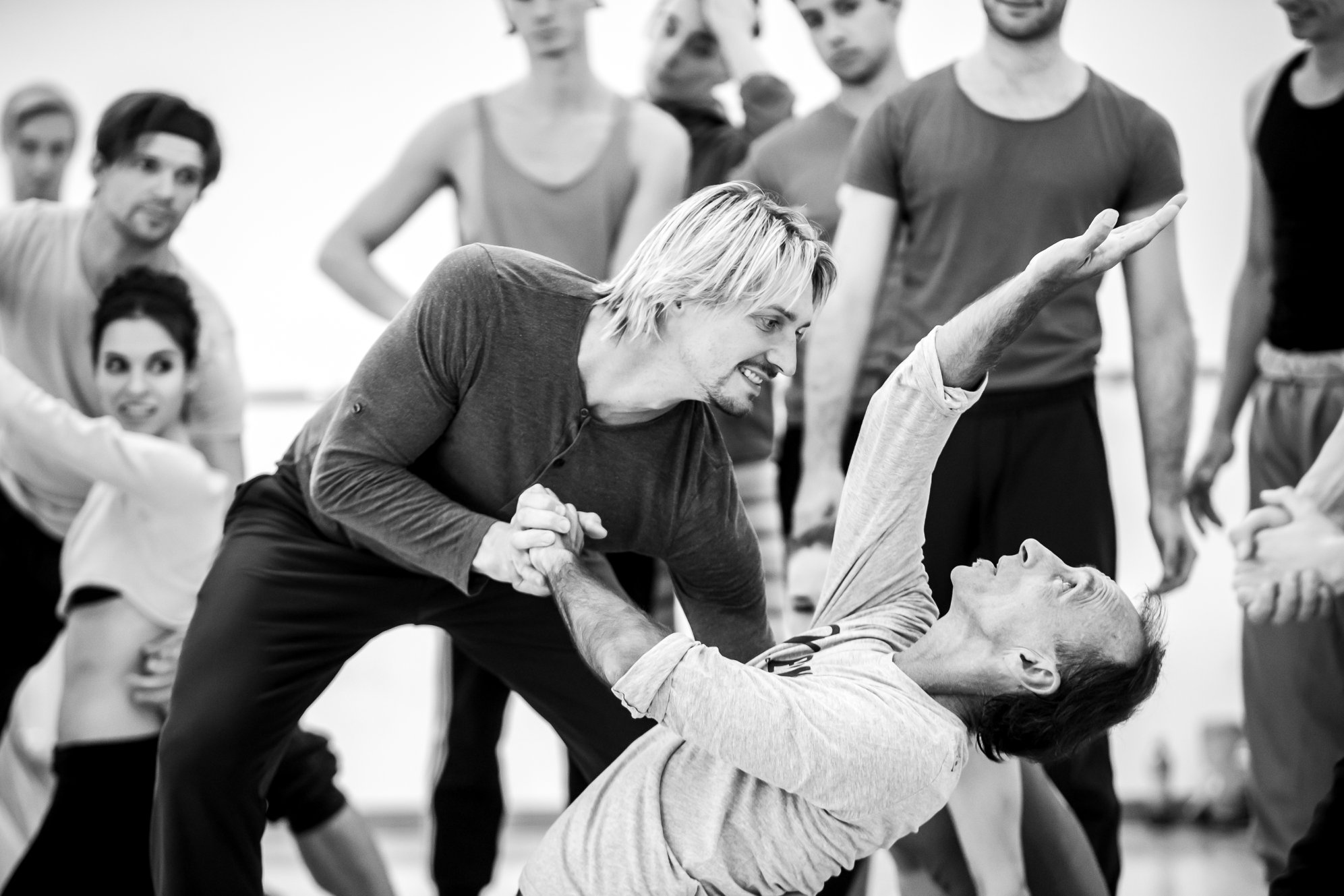 What is it like to work with Jiří Kylián again after so many years?
CBK: It's very special. We are growing old together. First he was my director but now we also have a friendship. We have known each other for so long and we have shared good and difficult moments, as in a relationship. I would describe it as deep love.
RA: It hasn't changed very much at all. He's still the same calm, expressive, generous person he's always been. It's just my knowledge that has improved working with him over the years. We have all matured with him.
What is special about the piece you have worked on in Bridges of Time?
CBK: Bella Figura is a piece of beauty and illusion. It starts with dancers warming up like any other day in a studio. Then the music starts and so does the illusion. At the end, the dancers walk off like normal people as if they had just finished their rehearsal. And it's about putting on a brave face because that's what actually "bella figura" means I think. Things can go wrong but we play that it's fine.
RA: It's so pure and simple. Petite Mort is an exploration of people's emotions and relationships. Jiří's work has always been about love, death, life and things like that. It's tender but not in a romantic way, it has an erotic feel. It is a highly sought after piece all over the world. Every company wants to do it, every dancer to dance it. With Sechs Tänze they are two beautiful pieces put together. So different but both Mozart, and it's a lovely Mozart sandwich. Sechs Tänze finishes the evening and it's like the dessert at the end, and people leave the theatre smiling.
PD: Symphony of Psalms is an emotional and demanding piece; music-wise and choreography-wise. It's great to give it to a new generation of dancers and make them understand where the movement comes from and where you want to go. For them it's a new way of dancing and they have to cope with it.