David Hinton: "The way you make a good dance film is not by simply filming a good piece of theatrical dance."
Dance Film Festival Prague is going to happen in May, but organisers of this event already have now prepared a little teaser for its audience. On Thursday 11th February there will be a premiere held of two Czech dance movies, which are based on original choreographies Dark Horse by Lenka Vagnerová and Roselyne by Cécile da Costa. These new pieces were mentored by famous British producer of this genre David Hinton, who is well known for his collaboration with DV8 Physical Theatre. Together with David we met on Zoom and discussed briefly what it means to shoot good dance for camera and also what may be expected from the two Czech premieres.
What does dance for camera means for you?
For me, it's about using the ability of dancers within the medium of film. That is interesting to me in two ways. Firstly, film often works in quite a literary way – cinema is a lot about scripts and communicating with words, telling stories through dialogue – but the first thing they'll teach you in film school is that cinema is more powerful when it communicates through action. And dance is all about action. Secondly, dancers are extraordinary perfomers and have an incredible range of skills, and I think that film has never really exploited all the abilities they have. So why not try to do that?
What does according to you define good dance for camera?
It is about understanding the power that dance has theatrically, and trying to achieve something equally effective using cinematic language. And that doesn't mean just doing a recording of a stage performance. The way you make a good dance film is not by simply filming a good piece of theatrical dance. Actually, if you do that, what you are offering to the audience is a second-hand experience, removed from its pure form. And everything works differently in film than it does in theatre. Time, for instance, works completely differently. When I used to work with DV8, I took a ninety-minute theatre show and made a fifty-minute film. But, for me, nothing important was lost, because time in cinema is much more concentrated.
What should not our readers definitely miss from the dance of camera production lately?
Alla Kovgan released a movie about Merce Cunningham last year. That's a magnificent 3D documentary that everyone should see.
What is the movie you made and you remember the most fondly?
I think the most significant one was the first one I did with DV8 – Dead Dream of Monochrome Men – because that was the first real dance film that I made. For me it was a revelation, a discovery and the reason why I carried on being interested in dance film ever since. I just felt it had all these qualities that I really cherished and valued.
On the contrary, which movie was the most difficult for you to make?
I mentioned Alla Kovgan just now, and the two of us made a film together, in Africa, in Mozambique. That was a great experience, but it took five languages to set up a single shot.
Maybe a larger point would be that all dance films present challenges, because the rules of dance film haven't been established yet. If I go and make a detective story for television, there are all kinds of rules involved in how you do that, whereas dance film is still very open territory in film making. I love that, because it gives you huge amount of freedom, but it also means that you are constantly trying to make new discoveries and that is very challenging.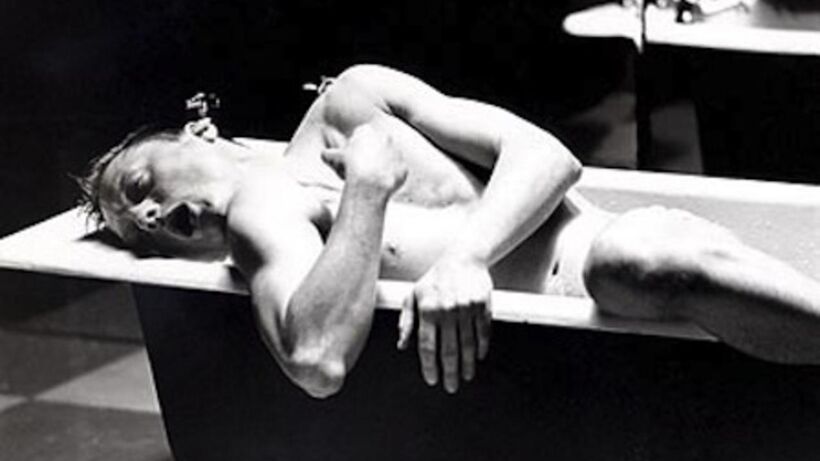 What actually brought you to dance?
Actually, I never studied either dance or film. I studied literature and I always thought I was going to be a writer. But I got a job in television as a researcher and I eventually started making documentaries about artists of all kinds. One of my television colleagues introduced me to Merce Cunningham and that gave me access to a whole new world that I knew nothing about. I got fascinated by what Cunningham was doing. So, in order to learn more about contemporary dance, I made a documentary myself about British choreographer Siobhan Davies. Through making a film about her making a piece, I started to learn about how dancers work and how they think.
Let's now focus on the Dance Film Festival Prague. The premiere of Roselyne and Dark Horse will be on 11th of February. But can you give as a little teaser what we can expect?
The first important thing is that they are both based on theatrical works. I'm very interested in dance made specifically for the camera, but the truth is that most of the best dance films made so far have been based on theatrical works. I think the reason is that, if you start with a piece of theatre, you inherit a huge amount of work that has already been done for the stage. You tend to get more interesting movement and stronger performances. Well, these new films are both based on solo shows with very strong performers. Fortunately, we got two very talented film makers too, who found very interesting ways of transforming those theatrical works into cinematic language.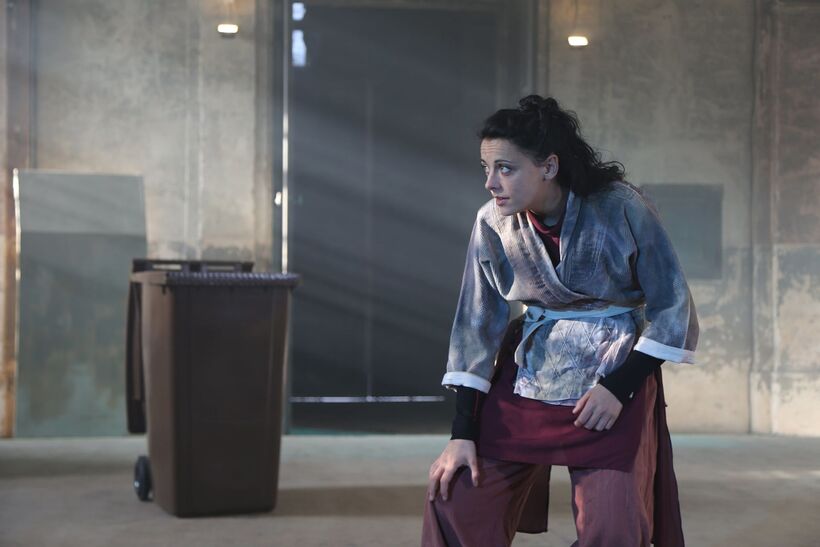 Readers could have seen the original pieces. How much different is it? What are actually the main differences between original performance and its dance for camera version in general?
There are two fundamental things which are very different compared to the theatre. One is the question of taking the action out of the theatre and into the world. Both of the Czech films do that, they move the performer through different locations. I mean the whole nature of theatre is that it unfolds in a single space. It all works within the limitations of what is possible in that space. Film works quite differently and most good cinema takes you on a journey through different spaces and places. The second thing has to do with liveness and time. Again, everything that happens in the theatre must unfold in real time. But the whole nature of film is that you can make leaps in time. You can just cut from one strong moment to the next strong moment, and there's no need for anything transitional.
How did it work this year regarding covid? Was it any different from previous years?
It was very different this time! In previous years, Jana Návratová would set up a workshop in FAMU and I would spend about two weeks physically there, working with several teams of dancers and film-makers. It was very compact and intense and communal. This time there were only these two films and the whole process unfolded over a much longer period of time. I'd talk to the film-makers via Zoom from London and then they would maybe send me a rough-cut and I'd send them notes, and so on.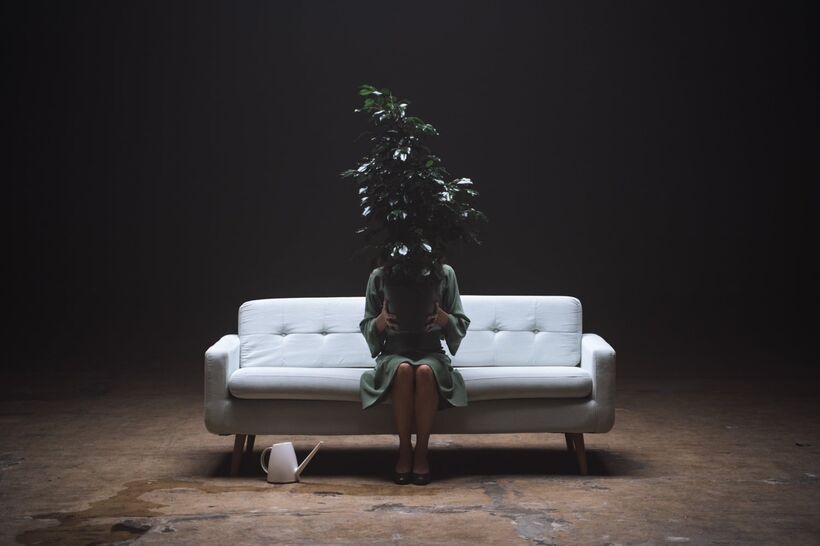 You are collaborating with the festival for many years now. What brings you back again and again?
All over the world it is so difficult to make dance for camera, because there is so little money to do it. The very fact that Jana Návratová has kept the whole festival going is just fantastic. There are many places where I have gone to teach dance for camera, where they did it for a year or two and then just gave up, because it was too difficult. Also, the way FAMU has been involved is quite rare. Often, you'll find dancers themselves trying to make films, without much help from knowledgeable film people, but, in Prague, the FAMU connection brings an exciting level of skill and imagination into the film-making aspect of the whole thing. Another interesting thing about Prague is the wide range of physical performers that I've worked with there. They are not all straight-down-the-line contemporary dance people.
What is according to you a future of dance for camera? Are there any trends which you see will be playing fundamental role in the future?
I think it has a fantastic future because the masterpieces of dance for camera haven't been made yet. It is still a young form, an experimental form, and there's a huge amount of work to be done. And, of course, because of this pandemic, everybody in the dance world has been picking up cameras and starting to make video works, and this could be a huge step towards that future. It's exciting!