Interview with Anni Koskinen: "The ability of being with people, being connected, is very important for me."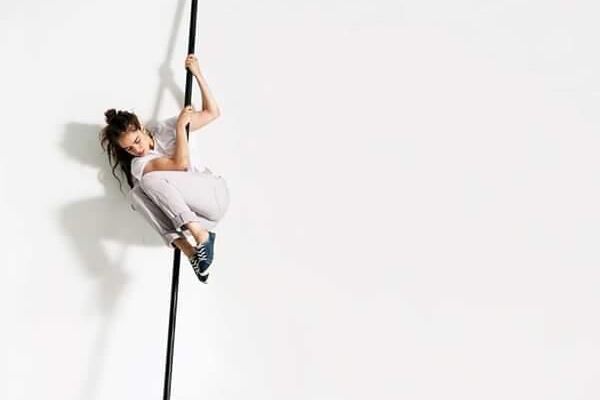 Interview with Anni Koskinen: "The ability of being with people, being connected, is very important for me."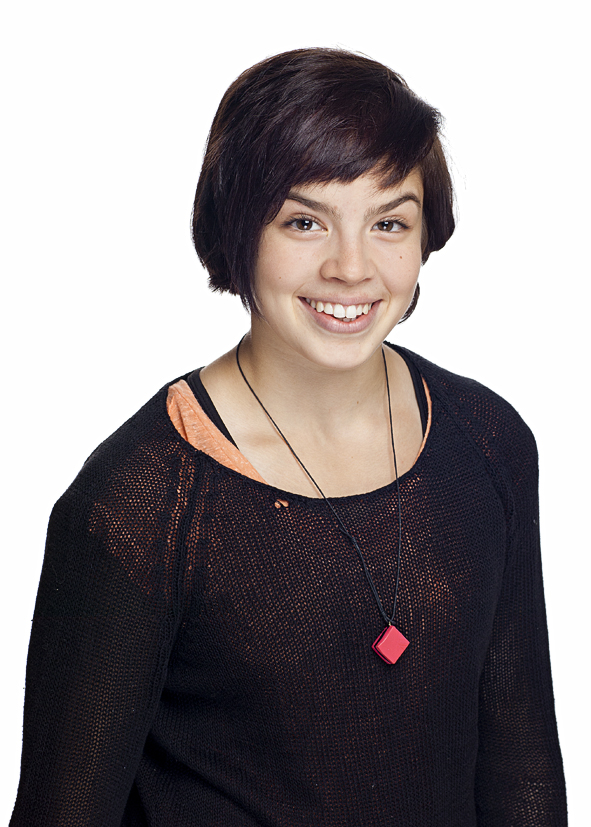 Anni Koskinen, a Finland based dancer, is currently member of the Kinetic Orchestra company and tours not only as a performer but also as a teacher, giving workshops together with choreographer Jarkko Mandelin. They focus on partnering techniques, floorwork technique, and Kinetic Orchestra repertory. At the beginning of February, they gave a set of workshops in Cooltour, Ostrava, having a mixed group of professional and amateur dancers in the studio, and the energy on both sides was immense. Anni and Jarkko brought their inventive and dynamic approach to partner dance, the participants sweated their way to newly-discovered skills. I asked Anni a couple of questions concerning her own practice, the strong and weak points of dancers' life in Finland, and also her teaching experiences.
You are a member of the Kinetic Orchestra company – for a female dancer, what is it like to do such martial arts based, physically challenging repertory? Have you been OK with it since the very beginning or you've had to find your way to absorbing the movement language?
When I became member of the company, the partnering was much more ballet based – a lot of big lifts that demanded of a female to support herself in a certain way, with certain lightness. I have a ballet background but it's not my strongest one - I come more from the contemporary and from conceptual university environment. So, I was asking a lot of questions around femininity and female representation. And at some point, I found it hard, that as a woman I easily became object that the man/my dance partner was supposed to move, and my task was to be light and supported by the male. I suggested to Jarkko that we should find more equal or more playful way of doing partnering, so that we were both active, both leading and following. We slowly started to find our way of approaching partnering differently - with games, changing roles all the time, with certain playfulness and childishness. And for me it became much more interesting, since I was able to transform from soft to rough – to play between different stages. What we do or how we think and practise in the studio will come with us to the stage, also those pictures and representations of a female and male body.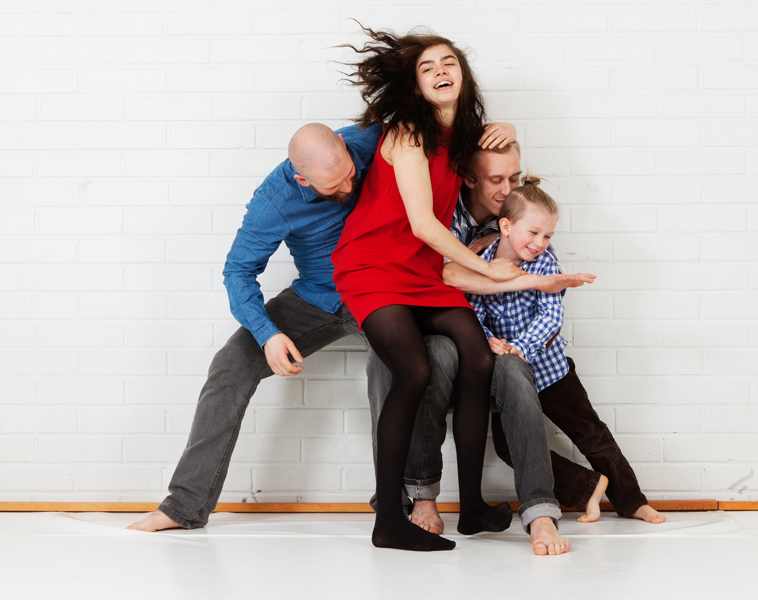 Can you give us more details about your dance background?
First of course dance was my hobby. I started with contemporary, ballet, jazz – the traditional styles. When I was sixteen, I studied at the conservatory, at contemporary dance department. I later enrolled at the University of Arts, the Dance Department, where I did my BA. Right now, I'm finishing my Master studies in Dance at the same University. The martial art movement material came when I began to work with Jarkko. At some point I also started to do contact improvisation, which I still do among all those other things.
Is contemporary dancer a difficult career in Finland? Do you feel enough support or are there any struggles?
Well, we don't have that many dance companies in Finland, so the field is rather freelance-based. Which is difficult because you often don't know the future so far. And to get a funding for your work is not so easy from the start. Sometimes it takes years to obtain some money as you might not be successful the first (or the second or the fifth) time you apply, and so, in a way, you live in constant insecurity. There is also a lack of (affordable) rehearsal spaces, it's rather expensive to rent one in Helsinki. With Jarkko, we do have a space at the moment and that's a big help!
What does the art of partnering give you as a dancer? Do you feel it develops any skills that you would lack otherwise?
I'm really interested in different ways of working with contact, including partnering, contact improvisation, martial arts etc. All these different ways to approach it. For me partnering is about playing, honestly dealing with the situation I'm part of, being available and listening, but still able to make decisions. It's about negotiating between different ways of being and reacting. When you are dealing with constant change, it never becomes just one form or aesthetics. Partnering has also given me some kind of awareness – spatial, bodily and also, social awareness. It helps when I'm reading another person, or the group we're teaching or the company we're working with. So, I find it very important – the skill of being with people, being connected. With Jarkko, we try to find new ways of approaching partnering – sometimes we teach fixed material, sometimes we play more, sometimes we improvise within some fixed framework, but the play is always there.
You tour a lot with the company. What are the biggest pluses of touring and what are the minuses?
When you tour, you become more aware – for example when you work mostly in the capital, you easily forget all those smaller cities, the rest of the country. What is the relation to art in those places? And especially in Finland, which is a large country with small population, art easily becomes capital-based. So, when you perform in different cities, you cannot expect anything – that's what I find very important and interesting, too.
When you travel, the big plus is that you see different cultures, people, backgrounds, approaches. Often, when we go to perform somewhere, like in a country I'm not so familiar with, and I have no idea about the audience or the culture and cultural traditions there, I'm asking myself: Does our performance resonate here at all, and if it does, how? When you go somewhere you've never been, and no one has seen you, when people are not familiar with your work or don't know much about the field, or if you're not so aware of the context or the traditions there, it can be a plus but at the same time a big minus.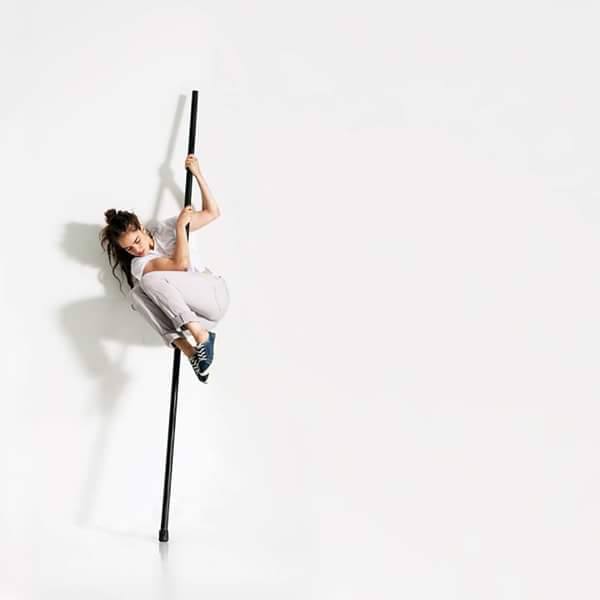 You give workshops in many places, to many people – can you observe any "transformation" of the participants (are they different when they come and when they leave the studio)? And is it different from place to place or are there any common features?
It's different in different places – depending on whether the people are amateurs, professionals, or mixture of people with different backgrounds; it also depends on what we do – if we play more, have fixed material, improvise etc. At the very beginning, when you are with people who don't really know each other, you have to create trust. When we start to play, you can sometimes sense the hesitation or even fear. So, for me it's inspiring and important to try to find the right approach in that particular situation – if it's better to come closer, go into details or try in another way, give those people their space to explore things individually. With the trust, touching becomes easier.
And I love to challenge people, so that they don't get stuck with what they already know – by really working and exploring with your partner it becomes much easier to let go of the idea that things are always the same way.
Anni Koskinen is a dance artist based in Helsinki. Her most recent works as a dancer include collaborations with both national and international choreographers, working in Finland and abroad. Since 2012, she has been member of Kinetic Orchestra, contemporary dance company in Helsinki. By now, she has performed in several pieces of the company such as Wolfpack, Storm in a Water Glass, Rohkeat and Animals and has taught together with Jarkko Mandelin, both in Finland and abroad. Currently, she is finishing her Master studies (in Dance and Performance) at the University of Arts in Helsinki.