Interview with Patricia Vázquez Iruretagoyena: The music inspires me...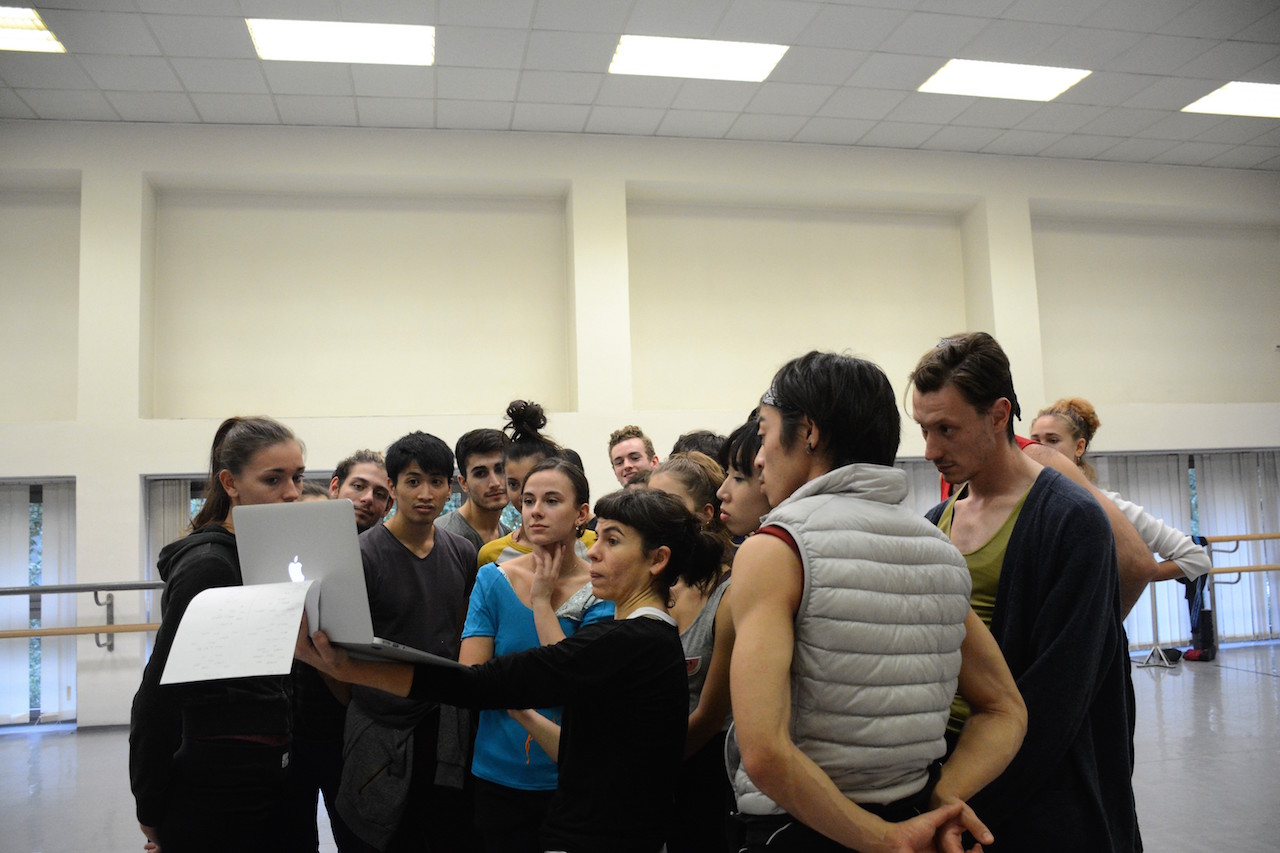 The premiere of Rain Dogs, a piece by the Swedish choreographer Johan Inger, is coming soon to Ostrava's National Moravian-Silesian Theatre, as part of the mixed-bill All That Jazz, Rock and Blues. Harmonised beautifully with Tom Wait's music – a fusion of "blues, jazz, rock, chanson, urban folk and poetic lyrics" (Ondřej Hricka for musicserver.cz) - the choreography uses the daring language of contemporary dance, dance theatre, plus all the nuances of the author's personal style. The Ostrava ballet company is working hard on every detail, as couched and encouraged by Inger's assistant choreographer Patricia Vázquez Iruretagoyena, who's stayed with the ensemble for more than four weeks. We asked Patricia if she could kindly share her feelings about Rain Dogs, her collaboration with Johan Inger and preparations for the premiere.
You've been working with Johan Inger since 2009 – what does the collaboration bring you? Is there anything particularly enriching or, on the contrary, challenging for you as an artist?
It's enriching and challenging at the same time. The challenge is to meet new dancers every time, to find out what they need to get into the style and understand what the choreography brings. But it's also enriching because I need to find for myself what the movement feels like, to understand how it works in the body. Then, I must transmit it to the dancers but at the same time see how they're taking it and let them integrate it. And not only the steps but also the sensations in the body and the relations they can built with their fellow dancers – that's very important for me and for Johan's work as well.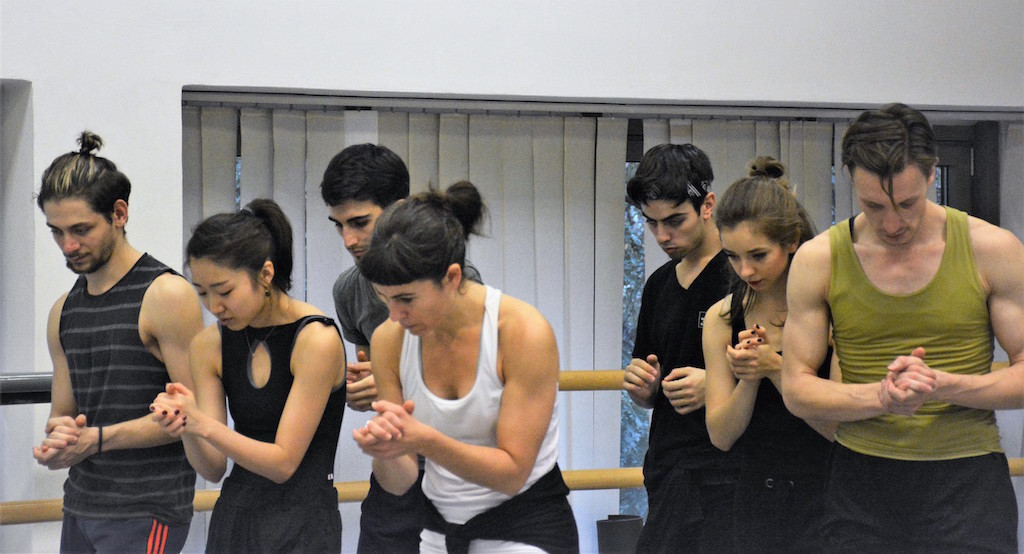 What is your relationship to the choreography Rain Dogs? What do you like about it?

Oh, the music! The music is fantastic, I love it. When you pay attention to the music, you feel how the atmosphere it creates goes perfectly with the movements – I think it really empowers the choreography and I enjoy it. Johan has chosen different songs bringing different atmospheres inside the piece, so there's almost a show at the very beginning, sliding into more quiet moments, later on there's a group s

cene that is really internal and groovy and the final duet – it's so beautiful and gives you the heart-broken kind of feeling. All this drives my mood throughout the piece. You've been with Ostrava ballet company for more than four weeks – have you spotted any parts, or any features, of the Rain Dogs dance language that were especially hard for the dancers to learn?

Yes. The company is quite young and the type of work they usually do involves classical ballet pieces. So, they have difficulties getting on their feet, grounding their bodies and being natural - being themselves - on stage. They must understand their bodies, also in relation to others. They should listen to and embody the sensation not through the form but through their own experience.

In Rain Dogs, the gender roles are challenged – men wear female costumes and vice-versa. Johan Inger said in his interview: "The idea of cross-dressing popped up when I was observing the balance or disbalance of male and female powers in a relationship. Today, the old male and female identities and roles are deconstructed and largely discussed, and that was the impulse for my observation".

Is this idea also reflected in movement?

It is not reflected in the movement, actually. Dancers switch costumes for the group scene, and it doesn't matter who is inside the costume – if it is a woman or a man; it's still a human being. It should be mainly about having a certain expression, movement language, regardless of sex or gender.

Every ballet company is different – what do you find special about the Ostrava company?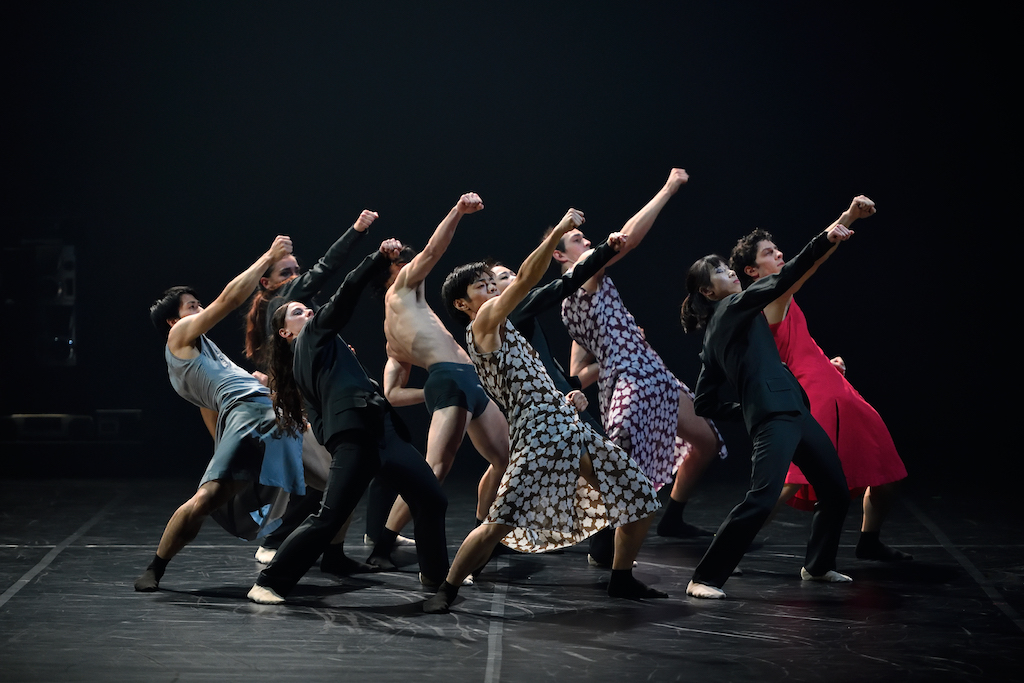 They are young and fresh and that's what I like – they want to absorb all the information and are really present. They don't want to stay inside their comfort zones and they get eager to learn, to fulfil the choreography. Sometimes older dancers tend to stay comfortable but it is not the case of Ostrava's ballet company.

Interview held on 18 October 2017.




PATRICIA VÁZQUEZ IRURETAGOYENA
Patricia Vázquez Iruretagoyena, born in Spain, started her dance education in Alicante and continued at Instituto del Teatro, Barcelona, graduating in contemporary dance in 2002.
Her professional career as a dancer started in the young company IT Dansa, Barcelona, and thereafter at Stadsteatern Bern under the direction of Stijn Celis. She later worked as a dancer in Cullberg Ballet for 6 years, until the spring of 2015. She has performed choreographies by Stijn Celis, Johan Inger, Mat
s Ek, Tilman O'Donell, Jefta Van Dinther, Margrét Sara Gudjonsdottir and Benoit Lachambre, among many other.
Alongside her dancing career, from 2009 until the date, Patricia has worked as choreographic assistant, staging works from Mats Ek and Johan Inger in Ba
llett am Rhein (Düsseldorf), Les Ballets de Monte Carlo, Basel Ballet, Ballet du L'Opéra du Rhin (Mulhouse),Aterbaletto (Italy) and NDT II (Holland).