Lucia Kašiarová on Studio Alta: "When something ends, something new begins."
In recent months, the debates within the Czech dance industry have become somehow hysterical. Studio Alta, the most progressive Czech production platform, a rehearsal space, theatre, living room with a café and a hub in one, has announced moving out from the current location. Next year, the place which many artists called their home will become just a short, though noteworthy chapter in the history of Czech independent dance. Instantly, petitions were started, and open letters were sent to state authorities. However, an official statement from the studio's director was missing. Here we are bringing her words – sincere, responsible and positive.
When did you find out that you would have to leave the space?
We knew from the very start that we would not occupy this place forever. That's no surprise for me as I've been looking for a new space for five years. Sadly, people get used to things quite easily and it's hard for them to believe that something should be different. All the hysteria is a bit over the top.
What were the conditions and assurances?
The rental agreement specified a two months' period of notice. which meant constant pressure that eventually helped us create our own conception and philosophy of our organisation: Ceaselessly in motion. We react to what comes our way and we respond to changes coming from both inside and outside.
Leaving the current premises goes hand in hand with taking the responsibility for people who inhabit this space and work here. I feel so sorry when I meet someone who immediately starts blaming me for what I have done, for not realising the consequences. It feels terrible because the immense responsibility for all the artists connected with Alta has been keeping me up at night for years.
Why have you decided to leave now?
Last December we didn't know, like every year, if we would survive the next twelve months. Throughout 2018, I was trying to find a developer who would have bought the whole complex so that we could stay and build something new. I also discussed the issue intensively with the City of Prague authorities. We wanted to open a nursery school, facilities for children, a cultural centre etc. Sadly, I failed to achieve my goals. I was brutally stressed. But because I knew many people had their premieres scheduled for the upcoming year, I couldn't break it to them and held the stress inside.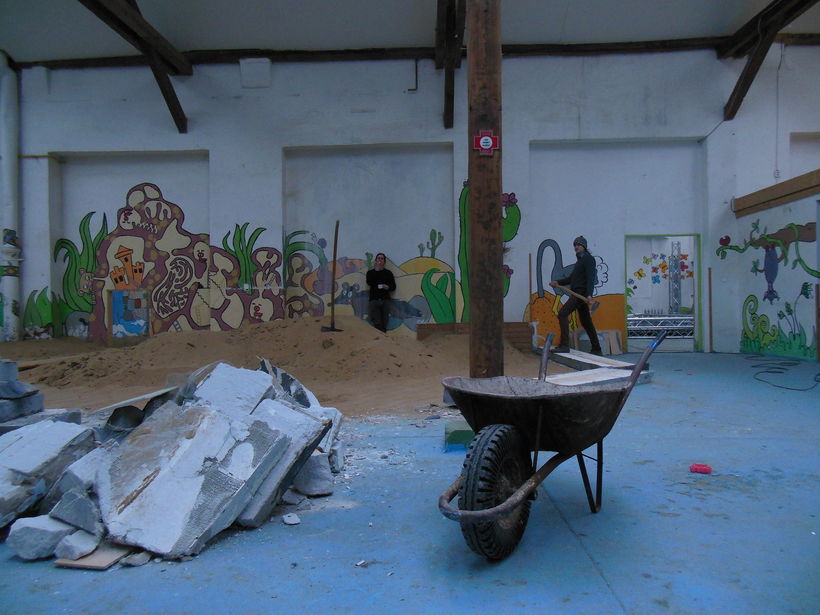 And then things got better. The new owner wanted us, but we had to sign a new contract which imposed incredibly high advance payments for the complex maintenance. In January 2019, I found out I needed 500.000 CZK I didn't have. We had to raise the rent and cancel some of our own activities. 2019 was all about fundraising. The money we made we passed on immediately. We'd done that before but after eleven years, when the situation worsened, I thought it was really absurd. Spending more than 200.000 CZK each month on rent and energies – that denied our raison d'être. Our organisation should foster creativity in artists, but instead we collect money that we give to someone outside of our sector. I'm looking forward to knowing that I can reward the team and artists for their work, to preparing a programme of our choice that is not subject to whether the artists can pay the rent.
In the spring, you commenced the selection process for the next director of Alta but I'm not sure about the result.
The result was positive, several applicants took part. Now we have a new director who will assume her post in January. It took some time but it's a person I can stand up for. Her name is Katarina Živanović, she's a Serbian based in Slovakia. She will become the executive director of Studio Alta, and I will remain the director of ALT@RT and the artistic director of Alta.
The decision to leave your current home for good was made at the end of October. It was a shock for the dance community.
Yes, and the very next day we communicated with artists, our ambassadors, and representatives of big festivals who relied on us. Also, the decision to leave in March is very pragmatic. I've figured it out that the Malá inventura festival would not find a suitable space in such a short span of time, as opposed to the Bazaar festival (often focusing on work-in-progress) which can easily take place somewhere else. And the Czech Dance Platform will have more than six months to prepare for the shift.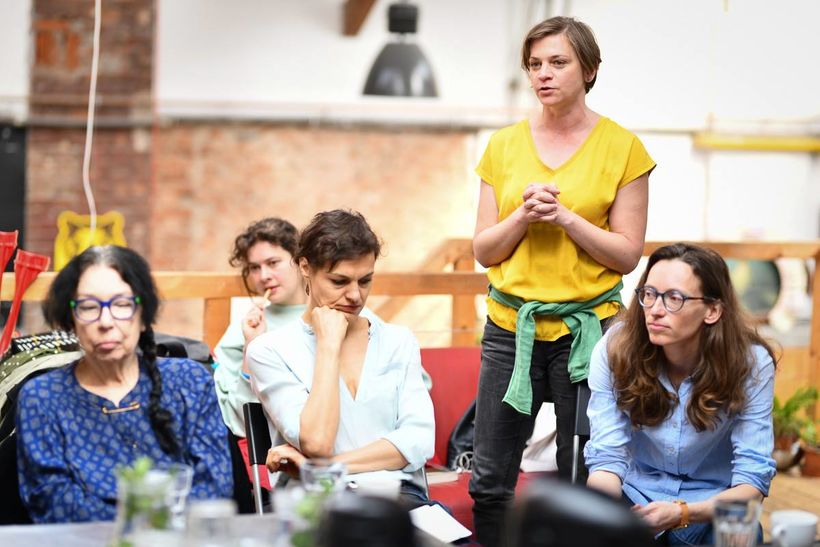 And?
There's no 'and', no plan A. There comes B. It doesn't always reach me but I feel a lot of pressure and hysteria about Alta, caused by the 'exodus' announcement. On the one hand, it's natural and I understand it. I'm pleased that the whole industry has mobilised and wants to support us. All theatres have united and offered their premises for the projects that were planned to take place in Alta. The solidarity is immense. The whole initiative shows that we are not a community of selfish artistic egos. We can cultivate empathy for difference and diversity, for the necessity of having something (or someone) to rely on, to embrace. Or something/someone who inspires us to take a chance and jump, work hard and express our own stand.
Artists even started a petition in reaction to your announcement. Were you involved or did you stand aside?
It was their initiative. Before they started the petition, they sent it to me to read it. It's incredible they gathered 1500 signatures. Cities and their authorities could read it as a positive sign that our field is large, united, that is has a strong voice and a unanimous opinion. They should be proud of us as we've received support from foreign subjects which means Czech Republic has a voice!
But in fact, they got alarmed, didn't they?
Yes, they are afraid of pointing out a system error they should fix and don't know how. I see the fall of Alta as an example of independent culture not being able to operate in such a space. People need safe jobs, be it in a team, in a company or as support staff. Alternative art needs professional background too, so that artists can decide whether they want to join projects or hire employees. At any rate, both sectors need to be appropriately funded. The present conditions near exploitation. We have established ourselves as a professional body over the past thirty years. Organisations and companies which have grown into independent professional subjects can't survive within a system that doesn't reflect the needs of the industry. We can't do it the punk way anymore. Today, we have international acclaim. The only one who doesn't see it is the political structure. Thanks to Alta, these issues have been accentuated to such an extent that they can't be ignored any longer. The authorities got upset, they viewed the whole campaign - the signatures and the petition – negatively, which cast a negative light on me as well. On the one hand there was the huge support from the fellow artists, on the other hand there were authorities whose reaction time was different and who still wanted to know what was going on.
However, the petition reached the respective authorities but Alta remained silent in response to grant commissions.
Maybe it seemed we were silent, but in fact we were trying to resolve the situation. We notified people who were affected so they could prepare for the upcoming changes. But I didn't tell them where we were moving and with what consequences. Because we simply didn't know. Hypothetically, we hoped in shifting to Invalidovna but that would have been a long-term process, it's a state institution. At the same time, I had to consider the possibility of municipal subsidies which we didn't want to lose. There are plenty of internal issues that don't need to be shared publicly. They can't be fixed overnight. We couldn't afford to publish unconfirmed information. The situation changes each week.
That's where the two worlds clashed – the independent sector which is very fast, flexible and loud and who wants to help actively, and the state sphere and municipal authorities that work in a different mode.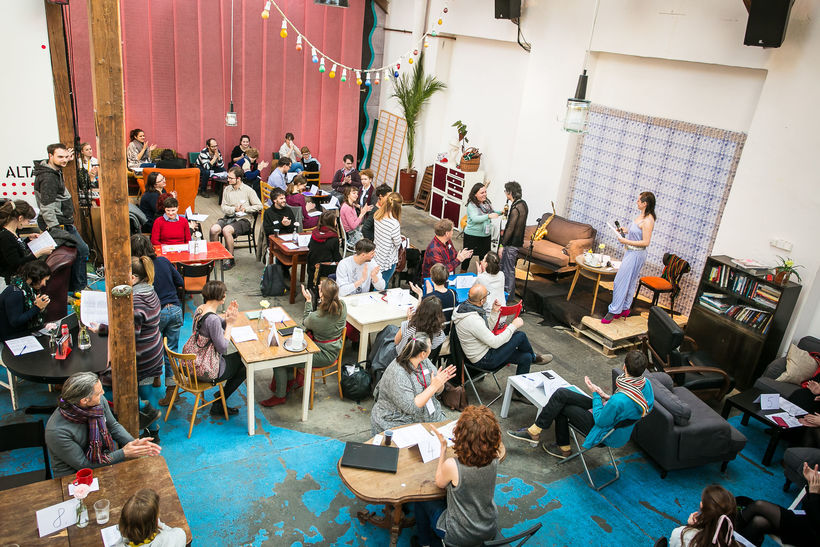 Do you have an ace up your sleeve?
I have something but I can't talk about it. In March we will find a new home in Invalidovna. and we have a month to move out. The city hasn't provided more options yet, they try to search but have found nothing. So now we proceed to signing a contract with Invalidovna. The space is not perfect, but I believe that it can bring new opportunities in terms of programme-making and collaboration with artists, the new community, audiences, other companies etc. So finally, there's a new challenge ahead of us!
Finally?
Yes, because for the last three years we've been living in a vacuum and permanent stress, worrying about what was to come. Can you imagine planning big international projects two or three years ahead, signing contracts with partners, without even knowing what tomorrow holds?
Can you easily remove the equipment you have installed in Alta?
I don't know if easily, but definitely all the equipment is ours. Including the toilet and heating pipes. Either someone buys it all, or we can sell the individual pieces or try to move them to our new home. You can look forward to Alta flee market in March!
Can you do it in only a month?
We have to. Of course, we appreciate any help, we will need physical as well as mental support.
Would you like to say something to the public?
Yes. Yesterday, Adris Světlíková from Nová síť told me that the situation around Alta was very demotivating for some regional institutions. They looked up to us when they were trying to build culture from scratch in local conditions. But I think we should think the opposite and I want to tell them: "Let's do it, it makes sense, and it's very important!" And I would like to let people know that we are leaving a space we were used to. Maybe there's a chance for new creativity. I believe that when something ends, something new begins.
Lucia Kašiarová
Slovak artist, based in Prague, who is active in multiple domains of live art. She runs her own artistic projects, collaborates with prominent Czech and foreign choreographers and theatre directors, she also supports artists in seeking their own career paths.
She is the founder of the Prague cultural centre Studio Alta and the festival of Slovak contemporary art HYBAJ HO!. She is a co-founder of the organisations ALT@RT and Iniciativa pro Invalidovnu. She has received the Czech Dance Platform awards for the Best Dancer of 2012 and Best Manager of 2018.
The Czech version of this text was published on 8 December 2019.
Translated by Tereza Cigánková.