Renan Martins de Oliveira about his new premiere REPLAY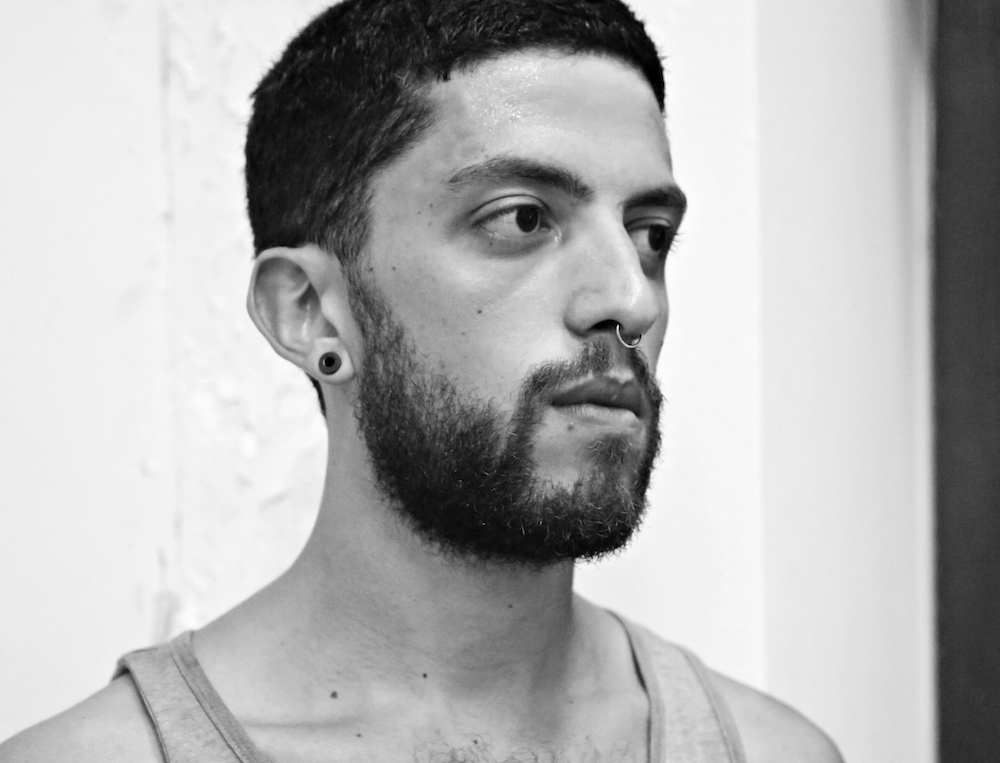 Brasilian choreographer Renan Martins de Oliveira is about to move to the Czech Republic and the mid-April premiere of his new piece entitled

REPLAY is already his second cooperation with the Czech collective ME-SA. Their first work Let Me Die In My Footsteps joined Aerowaves network as one of the top 20 works in 2016.

It

has been two years since you created Let Me Die in My Footsteps, your first choreography presented in the Czech Republic (true?) and the first cooperation with ME-SA dance company. In April there will be a premiere of your new piece with the same company – REPLAY. How has the collaboration evolved compared to the previous work? Was there any difference due to the fact that some dancers are involved in both choreographies?

It was indeed very different as my work has also been transforming since our first show together. I think since I took a totally different path, it seemed like a new page for everyone, and for me as well. There were obviously worlds I wanted to create and approaches that are familiar to me. They were also familiar to the dancers I work with which is probably what brought us together. This work is different indeed, and also the same.
My interest in shaping dance out of human interactions has not changed. I came with thoughts and questions and the show was being shaped as we went on. We ended up improvising much less then I would normally do. We created a lot of material and played in the studio as if we were making puzzle. Putting things in different places, moments. Also bringing things that do not match at all together.
Where did you get the idea for REPLAY? Was it already on your mind before you started working on the new piece or did it emerge during the creation process? In case you had the idea on your mind long before, why have you chosen the Czech company for its realisation? Some of it came after my last work Failbetter. A creation usually leaves a question in me or something unsolved I want to deal with in the next opportunity. Completing 10 years in Europe and going through a transformational period on a personal level had an effect on my ideas for this work. I wanted to understand why it is so difficult to tune in with people nowadays. Maybe there are too many walls between us. Perhaps technlogy also makes that distance bigger as opposed to bringing us closer. Why did you choose to work on this theme with a Czech ensemble? First there was the wish to collaborate with ME-SA again. And to be clear, I do not consider this to be a comissioned work but a true collaboration. The interest in such collaboration was mutual. I started the creation by having a week-long open research with 17 artists from the Czech Republic and abroad which also helped sharpening my ideas and direction.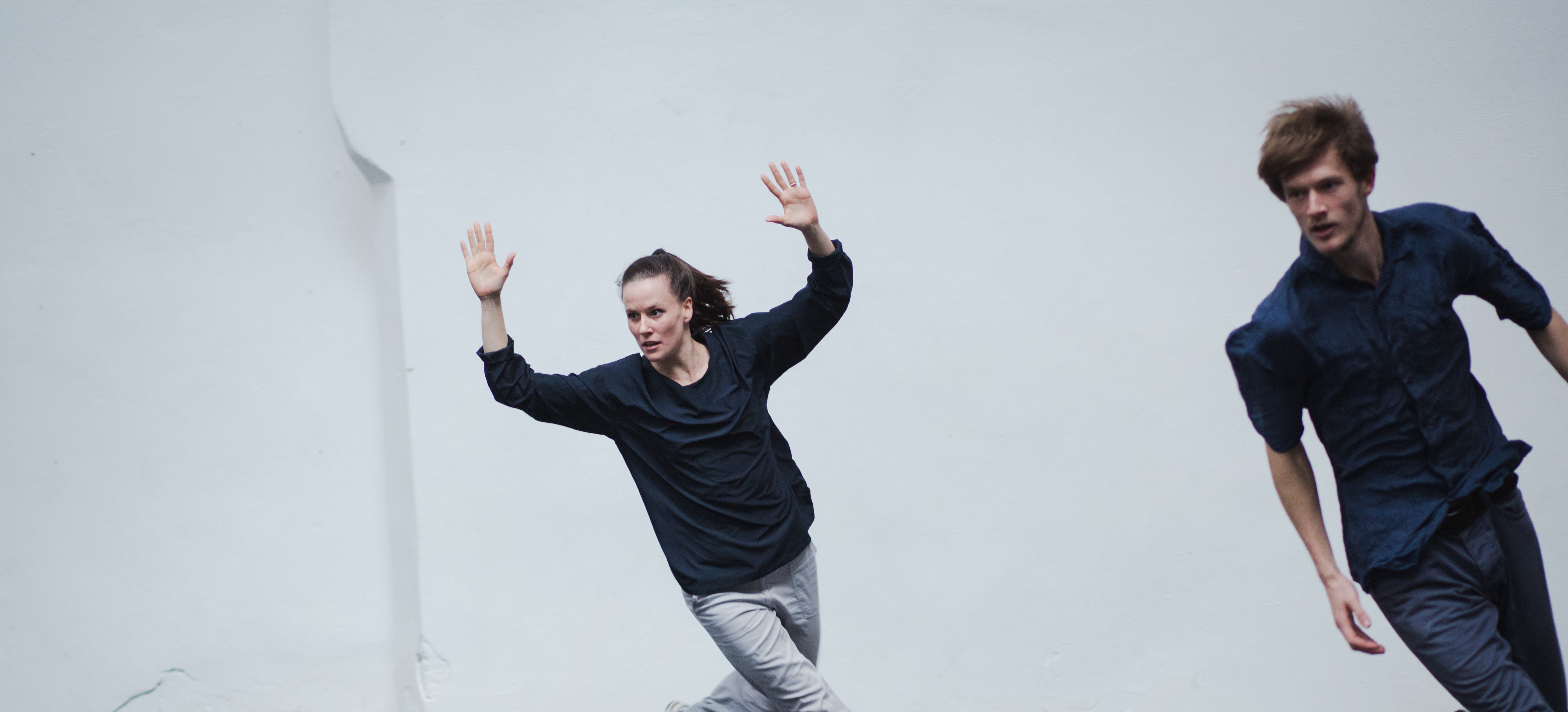 It is written in the annotation that in REPLAY you take a step back to look at European stereotypes of Latin culture. Which cliches do you mean? Which stereotypes of Latin culture do you experience in Europe?

I am again in the process of moving this year. I lived in Salzburg (AT) for almost 4 years, then Brussels (BE) for 6 and now I am slowly transitioning to Prague. That means everything starts from zero aga

in. Getting to know a culture, a language, history and so on. These cliches or stereotypes suddenly rise again because other people are faced with me and I am faced with myself through them.
I have encountered different cliches, most of the time also connected to racism. To name a few: Brazilians are always happy, sexual, dramatic, over reactive, late and exotic. In just a few situations I was also expected to know about football, which I do not, and capoeira, perhaps 2 moves. On the contrary, do you have yourself any stereotypes about Czechs? What do you think about Czech people? Wouldn't I contradict myself if I answered that question?


Czechs are good-hearted people. That is why I make work here! But I also have to remember that my connection to this country is through the bubble of performing arts. So it is hard to answ

er this question. Sometimes I wish to see more smiles in public transport and less sexist ads and signs around the city, though I do not think this is specifically a problem of this country.
I am very happy here and everyone who I encounter is generous and welcoming.
Renan Martins de Oliveira started his education in Rio de Janeiro at Deborah Colker Movement Center at the age of 16, and one year later won a full scholarship to study at SEAD in Salzburg, Austria. In 2010 he joined P.A.R.T.S. (Performing Arts Research and Training Studios) to be part of the Research Cycle where he focused more intensively on choreography and started developing his own work. He has performed his pieces in different venues in Brazil, Austria, Slovenia, Germany, Holland, Portugal, Russia, Belgium, Croatia, France, Czech Republic and Slovakia. Along with his choreographic practice he has also been a performer for Iztok Kovac, Marysia Stoklosa, Pierre Droulers, Anne Teresa de Keersmaeker, Alexandra Waeirstall and Meg Stuart. He has been an active teacher in the last couple of years giving workshops and master classes at Signsix, DansCentrumJette, PARTS Summer School and Cie Thor Studio in Brussels, SIBA in Salzburg, Theatre de La Bastille in Paris, Codarts in Rotterdam, Munich's University of Drama, ME-SA in Prague, DOCH in Stockholm and Artesis/Conservatory of Antwerp where he has also been a jury member of the committee. Renan was a member of SeventySeven vzw for two years together with other artists such as Les Slovaks, Anton Lachky, Moya Michael, Meytal Blanaru and Peter Jasko, where his work was represented.
This year Renan joins Aerowaves as one of the top 20 promising choreographers for 2016 with the piece Let Me Die In My Footsteps.