Three questions for Stefan Żeromski and Louise Maria Arias, assistants on the new dance program 4 Elements in Brno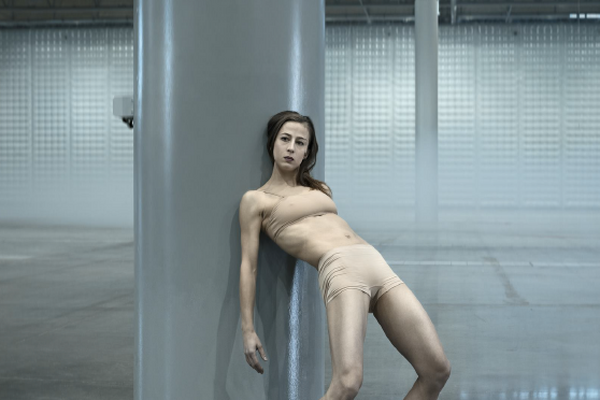 Three questions for Stefan Żeromski and Louise Maria Arias, assistants on the new dance program 4 Elements in Brno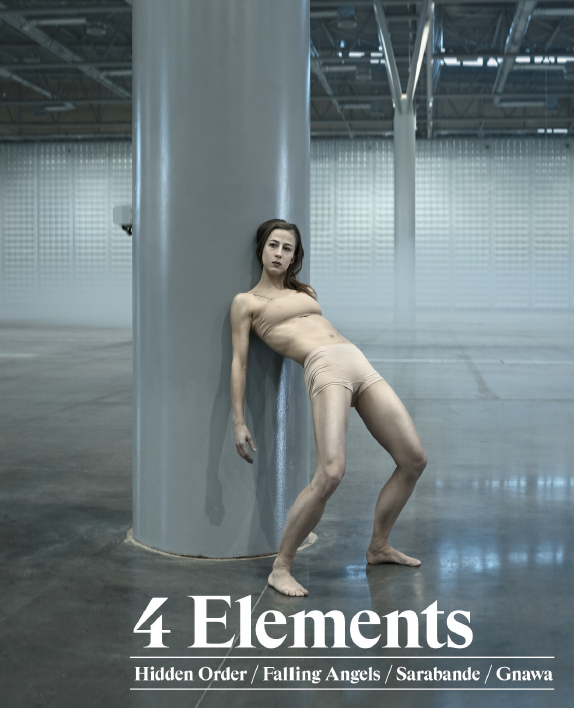 The ballet company of the National Theatre in Brno is preparing a premiere of a new dance program called 4 Elements, having as its main theme "women and men, order and spontaneity". It will offer four works by three choreographers, whose activities are closely connected to the renowned Dutch company Netherlands Dans Theater. To the stage of Mahen's theatre returns the work of Jiří Kylián, whose Petite Mort was successfully performed there few years ago. This time it will be choreographies Falling Angels and Sarabande, the first one treating the theme of womanhood, the second is purely men's business. For the first time Brno will see the work of another world-famous choreographer, Nacho Duato, former director of Compania Nacional de Danza de Espana. His piece Gnawa promises capturing performance with traditional music from the North Africa and the surrounding Mediterranean area. The program will contain also a world premiere of a new choreography, whose author is young Slovak dancer and choreographer with truly international career Lukáš Timulák.

We asked the assistants of Jiří Kylián and Nacho Duato, who arrived from The Netherlands and Spain to work with the company in Brno, about their experiences and about the pieces they prepare here.

Stefan Żeromski, assistant choreographer of Jiří Kylián

Your career is tightly connected with NDT, and therefore also with Jiri Kylian as choreographer and as artistic director… But how does one become an assistant to staging of his works?

I have worked as a dancer with NDT for 21 years, last 5 of which I also worked as a ballet master. In my career I danced many of Mr. Kylian's existing works and was also fortunate enough to be part of many new creations. I worked with NDT dancers as a ballet master and took care of Mr. Kylian's repertoire performed by the company, so my experience comes from having danced the works myself, and from having an insight into Mr. Kylian's work from the ballet master's perspective. Maybe this is the reason Mr. Kylian trusts me with his works.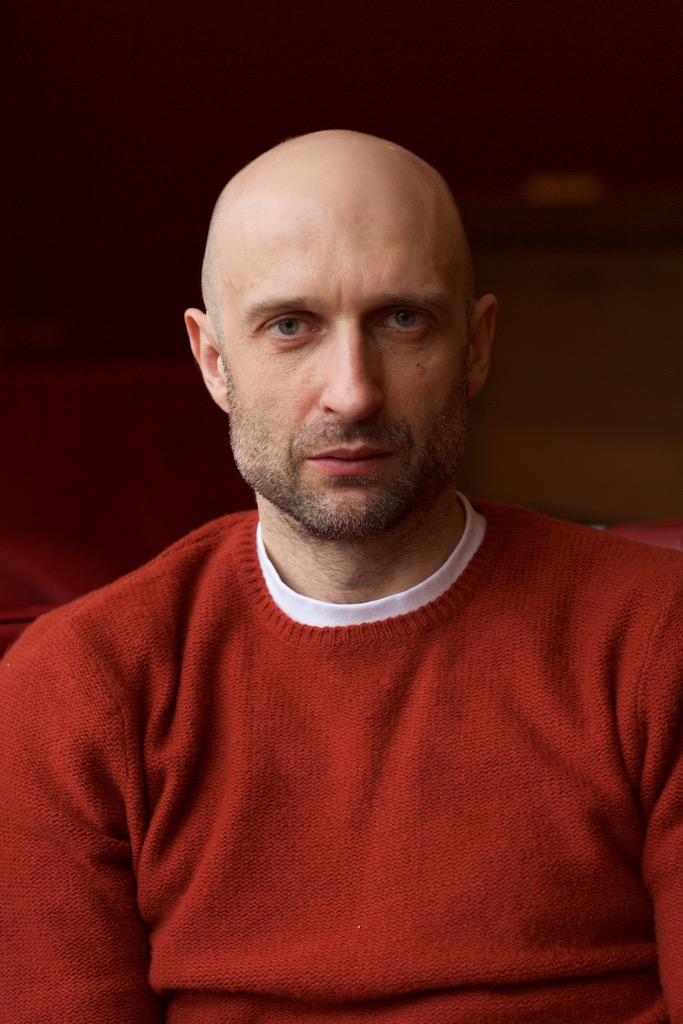 What is the biggest challenge when you are staging Kylian's work with a new company?
The biggest challenge for me is to stay truthful to the work, which can be difficult when working with dancers of different generation and from different artistic background who may not be familiar with Kylian's work. It is important to make dancers understand a piece of choreography in order to fulfil its aesthetic and artistic qualities, while at the same time it is important to let dancers flourish as artists and contribute to the choreography as well. So, preserving a piece of choreography while at the same time letting the next generations of dancers with their own individual qualities contribute to a performance is the biggest challenge for me.
This is not the first time the ballet company of NdB is dancing Kylian. How did the rehearsing of Sarabande go? Could you say they have his choreography "under the skin" now?
At the time I received these questions, I have been working with the company for only a week, so one can hardly expect them to get it under the skin in such a short period. As a dancer myself, I only felt like I knew a piece after dancing a piece at least 20 or 30 times. And even then, I always discovered new facet of the work or a new way to interpret it. They don't have it under their skin yet, but getting there by each rehearsal. However, having done Kylian's repertoire previously does help to understand Sarabande better, especially being familiar with the way Kylian regards dancer's body, as being capable of much more than executing academic vocabulary.
Sarabande requires of the men to develop sense of a group, a pack if you will. It is necessary for the men to be aware of each other's energy and timing especially in light of the fact that the sound is created by the dancers themselves making various sounds with their voices and bodies which in turn get transformed by a computer to create an eerie sound scape.
Luisa Maria Arias, assistant choreographer of Nacho Duato
How long have you been working with Nacho Duato and how has your professional relationship developed?
I have a very long relationship with Mr. Duato. I've known him for more than twenty-five years, I was his dancer in Compañia Nacional de Danza since 1998 and I still dance in his pieces sometimes at Galas and specials events. But now I'm much more involved in setting his work around the world in different professional dance companies and at important schools to give the chance to younger dancers to experience his beautiful work.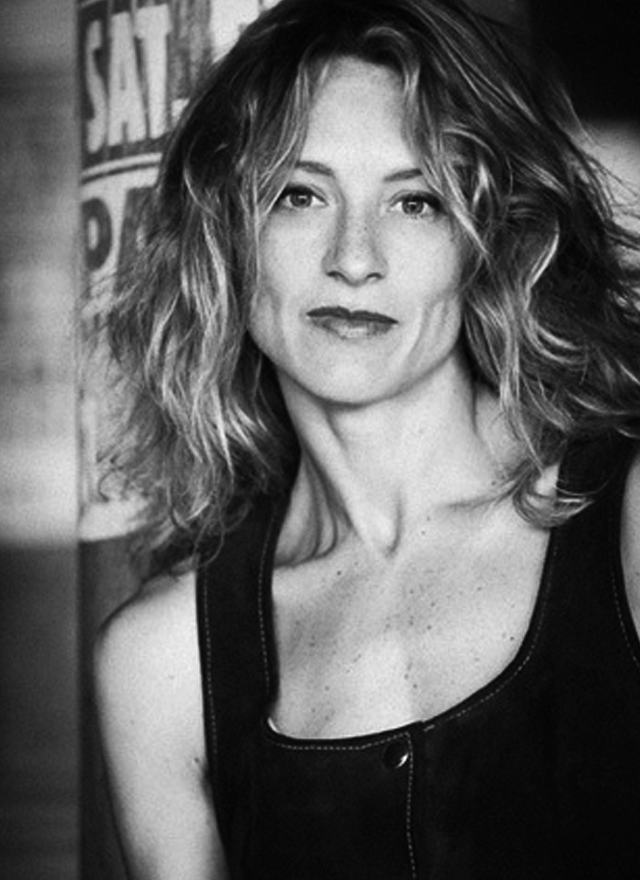 What is, according to you, special/characteristic in Duato's choreography in general and in the piece Gnawa in particular? The musicality, in almost all of his works, is one of the most important characteristics. He is someone who can create a lot of passion in the steps that are also very organic for the body. You can feel the rhythm very close to your heart. Especially in Gnawa, the music is so much connected to the steps that when you dance you sometimes forget who makes the music - if it is the instrument or the dancer. The connection is complete.

What was the collaboration with the dancers of NdB like?

This company is a great dance company, they all put their best to understand physically what the Duato language is about. Gnawa is a rhythmic and dynamic group piece. And I'm sure they will enjoy it every day and improve more and more during this period of "Four Elements". New works always bring new beginnings.

Stefan Żeromski

was

born in Poland and received

dance education at the State Ballet in Poznan/Poland. Upon graduation joined the Teatr Wielki in Warsaw where he became a soloist the following year. The same year awarded the "Leon Wojcikowski Prize" for the best

dancer. The following year, Stefan Żeromski joined the Ballett der Deutschen Oper Berlin where he danced as a soloist and worked with choreographers such as Roland Petit, Maurice Bejart, Lucinda Childs and others. Until recently, Stefan Żeromski has been working as a dancer with the Nederlands Dans Theater, a company where he participated in creating many original works by choreographers such as Jiri Kylian, Paul Lightfoot and Sol Leon, Mats Ek, William Forsyth, Johan Inger, and Ohad Naharin amongst others. He has also participated in many television recordings of Nederlands Dans Theater repertoire, such as "Bella Figura", "Sweet Dreams", "Petit Mort", "Signing Off", "Wings of Wax", "Silent Screen". Currently, Stefan Zeromski is a freelance dance, ballet master and teacher.


Louis Maria Arias

graduated at Conservatorio Superior de Danza de Madrid. Since 1990 she has danced in Eurobalet, Ballet National de Nancy et de la Lorraine, Ballet du Rhin, Peter Schaffus Company, Compania Nacional de Danza and Netherlands Dance Theatre. She has worked with renowned choreographers such as Nacho Duato, Jiří Kylián, Mats Ek, William Forsythe, Johan Inger, Ohad Naharin, Paul Lightfoot, Sol Leon etc. As a choreographer, she has created for Compania Nacional de Danza the following performances: Fractus, Cenizas, Pasajes, A traves, Grafos, Dawarka, Now and Autre. Currently, she is assisting and replacing Nacho Duato's choreographies around the world.