Who is Honza Kodet?
The choreographer Jan Kodet needs no long introduction. However, not everybody has had the opportunity to know him personally, as an open, sincere, and warm-hearted man radiating positive energy. On the occasion of his life anniversary I wanted to turn the spotlight not on his work, but on the auditorium, where he sits and critically watches his choreographies, or on the backstage where he shares his bottomless optimism with his dancers.

What do people call you?
My name has many forms, it depends on who says it, with what energy or cordiality. I was born as the 'Czech Honza', or rather as mommy's Honzík – when I was little I didn't like to be called Jenda or Jeník. It was abroad where I accepted to be called Jan. And it's still like that – here in the Czech Republic most people call me Honza, but in English I introduce myself as Jan. Which can be quite confusing in our English-speaking dance environment.

It seems that you get on well with everyone and you keep smiling all the time. Is there anyone you aren't on good terms with?
Of course, there is, it's natural. Logically, the more people you meet, the more people you don't click with. Nobody likes all people in the world. But I've always been lucky enough to have nice people around. Or at least inside the creative team, though I don't always choose the members myself, I'm very often asked to collaborate on projects. I believe that every person attracts those with the same energy. From time to time I must work with someone who doesn't share the same energy with me, for instance in my teaching or rehearsal practice, and that's unpleasant. But such things just happen in life and you must face it, somehow.

Are you a non-confrontational kind of person, then?
Maybe. But there were times when I had to learn how to cope with criticism. On smaller stages I used to get positive feedback from the audience as well as experts. But when I came to the National Theatre, all reviews were suddenly negative, and it seemed like some people wanted to harm me on purpose.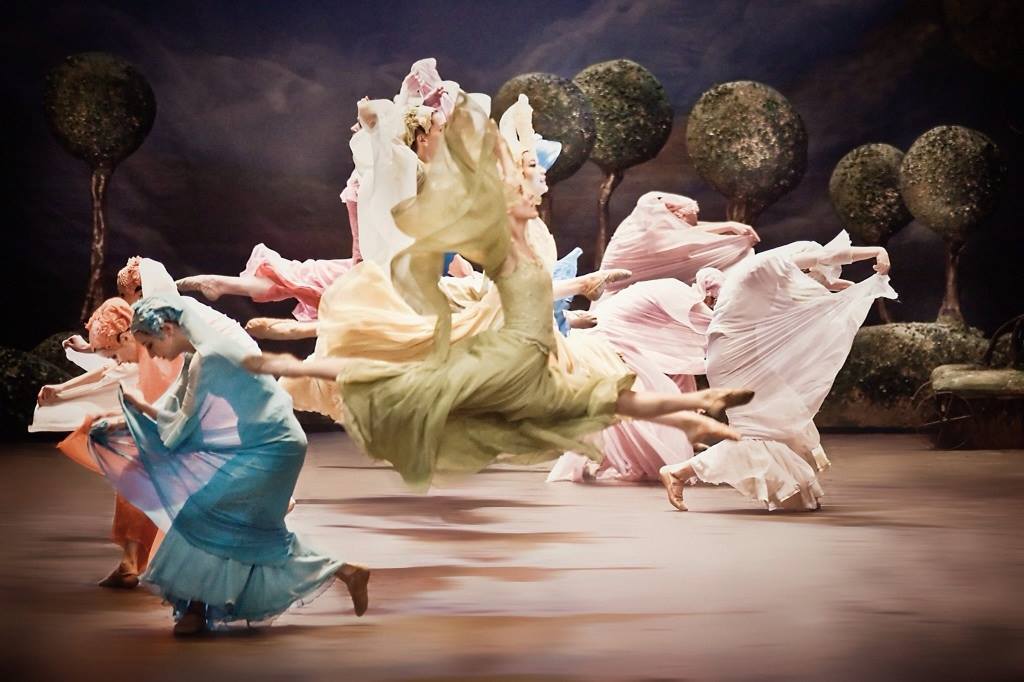 It was Goldilocks, wasn't it?
Yes. We played it for six more years and audiences loved it, also because of the title itself. I was telling myself that people and children really liked it, but I felt bad about the reviews since there was a lot of work behind the piece. Every project is like a baby and if somebody criticises it, it hurts, even though they might be right. I started to distinguish two kinds of criticism – the one that is constructive, smart and maybe true, and the one that is silly, and feels sour and malicious.

The problem is that in our field we know each other. It wasn't easy to receive negative opinions from the people I had worked, studied and partied with. But I think I'm over it now and I try to stay detached.

How do you do it?
I usually don't read reviews at all, and if I do, I try to keep some distance, otherwise I'd have to stop creating. But it's been a long way. Now I want to teach the same to my students at HAMU.

And are you successful?
Well, partially, but we talk about it. It cannot be taught or learned, you must live it. But to hear somebody talk about it and share their experience can help. I can see how my students accept my opinion in the first year and in the fifth. A well-presented criticism can be constructive. I often encourage my students to express and accept constructive criticism among themselves. At the beginning they are always extremely sensitive to being criticised, though they can be very tough on others. And they need to find some balance to realise that it's not a one-way road.

I must agree… a critic's position is unfortunate because of the monologue he or she doesn't see the impact of. Any written discourse is prone to incorrect interpretations, a wrongly chosen word might hurt, even though it's not the reviewer's intention at all.
Naturally, everybody must find their own position, where and how they present their work. I don't mind tough criticism, I don't like when it's hot-headed, primitive, non-expert. But that would be my subjective view of a reviewer's subjective view.

Many talented creators of small stages receive stricter feedbacks when they move to bigger stages. Not all artists can handle a big stage, anyway…
But not only in ballet. I'd say it's about the ability to make a switch and adjust to the space and number of people on stage. Some choreographers can make beautiful solos and duets, but when they stand in front of 25 people in the studio, they get nervous and their work is a nonsense. But you hardly ever have an opportunity to learn it, if you don't have such experience as a performer.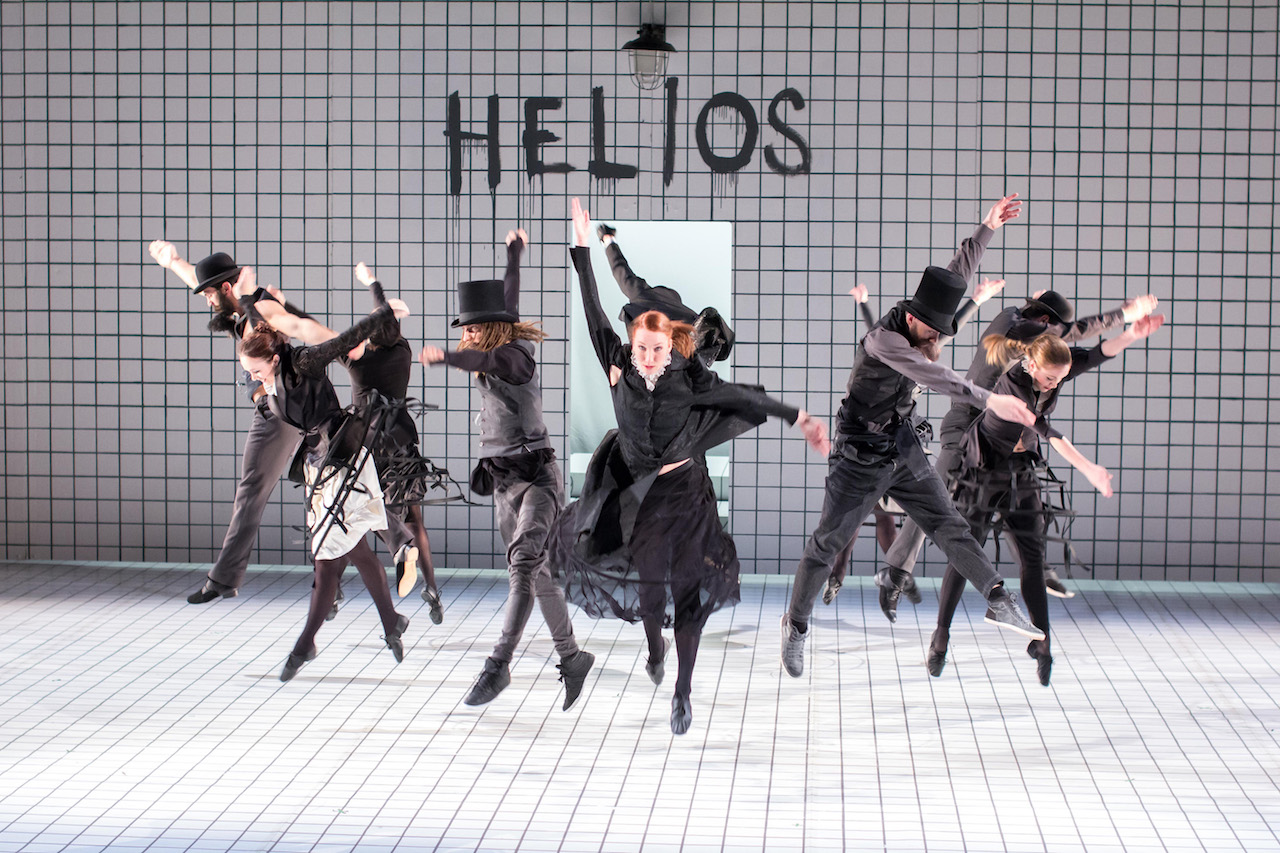 How did you learn it? When creating a choreography, do you have any vision of the space, like an architect?
I think that you learn by practice, but sometimes I do have visions. When I worked for the first time with SKUTR and we were making the structure of the piece, I was listening to what Lukáš Trpišovský was saying and diverse images were emerging before my eyes, my mind was just very busy. And Lukáš suddenly asked me if I was OK and then I found out that all the thinking made me look a bit silly (laughter).

The same happens when I listen to music, I mean the visions, not the silly face. Music is a great inspiration for me and I pay a lot od attention to it during preparations. It depends on whether I create my own production where I choose the theme. I can't even remember the last piece with music of my own choice, because I am one of the few choreographers who regularly collaborate with composers. I enjoyed the collaboration with Ivan Acher and Zbyněk Matějů. When you choose your own music, you are freer.

Do you ever doubt your creations?
I always have doubts. When I create something, I watch the dancers' reactions. They are my biggest inspiration. First, I try to find out if I'm going in the right direction. If I see they don't enjoy the choreography, they are not inspired, I know something is wrong.

It's fantastic to have another pair of eyes, a director or a dramaturg. When I worked for Rui Horta, I gave him a certain reflection. In our theatre, the assistants are not used to it, their approach is very professional and correct, they hardly ever step over the line and say: "That's no good, throw it away, get back to the first version…" Or they wait until I ask them. But I'm a team player and always comment on other people's work. I think it's important there's someone who ask questions that you need to answer.

When you create something, and you really like the result, but someone else doubts it, does it make you insecure? Do you stay positive?
I do. When I feel certain, I'm able to advocate my work. For example, in The Little Mermaid, the boys from SKUTR wanted to cut out one part of the music score they found too lengthy. But I defended it because I felt that part should have been included. Up till now it is one of the most beautiful passages of the ballet and I always enjoy watching it (editor's note: final corps de ballet dance).

In the past years you have always choreographed on commission. Don't you want to make your own things?
A couple of years ago, I tried. I applied for a grant, but we were given so little money that it was impossible to carry on. Maybe my theatre work had labelled me 'a choreographer who doesn't need subsidies', but that's not true. The last truly original production of mine was Camougl-AGE that I made ten years ago. I would like to get back to this kind of dance theatre again.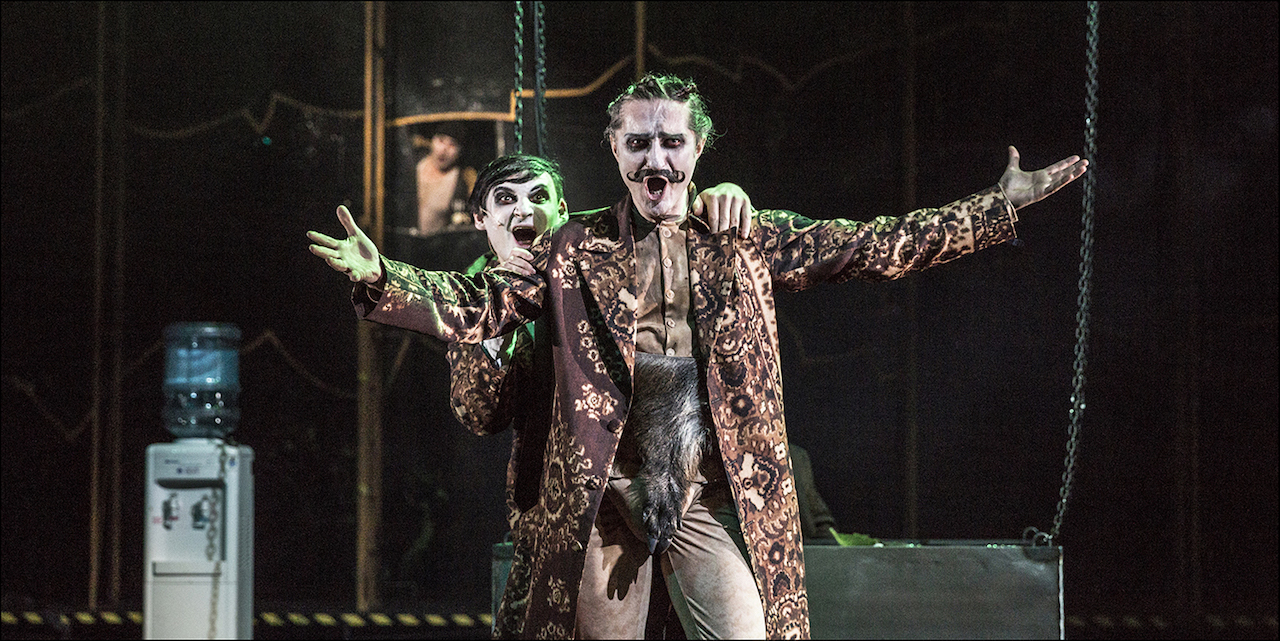 Do you manage to separate work from personal life? What do you share with the world and what do you keep to yourself?
Well, I think I can't do this very well and my private life suffers at times. I used to answer calls almost 24 hours a day and my partner, who is not from the field, didn't understand. Now he knows that the weeks before the premiere of my own project are very intense and it's not easy to support me. Sometimes I just need to be at home, be quiet, take our dog for a walk to the forest. And I've learned to discuss work issues with my colleagues rather than him.

What do you enjoy most in your life?
Being with my friends, my family and my partner. I like having other people around. I like the energy when something is well done. Speaking about banal things, I love food, cooking and sleeping. I can sit all day watching TV and animal documentaries. National Geographic Wild is my ultimate relax, it's a well-known fact.

And I really love my job, when everything goes well. I love to work, create, teach and to perform which I've done after a long time in the opera Sternenhoch choreographed by Lenka Vagnerová. Whatever I do, I simply need some excitement.

As a choreographer taking on a dancer's role, didn't you feel limited?
No, on the contrary, I enjoyed concentrating on my part and not having to decide about other things. After fifteen years it was very nice to keep aloof and free as an individual artist. I had to cope with the typical obsession of dancers – the obsession with your own body. Since childhood our bodies' imperfections have been imparted to us. I had to learn how to embrace my own body, even the belly and the belly fat, and enjoy my role not as a graceful dancer but as a… "performer"?

What kind of dance viewer are you?
I'm a grateful and excited one. I love humour on stage. Sometimes nobody laughs but me, all over the auditorium. But I don't cry. Not even when watching a film I love. When I'm moved, my throat gets dry, but I shed no tears. That's life. (laughter)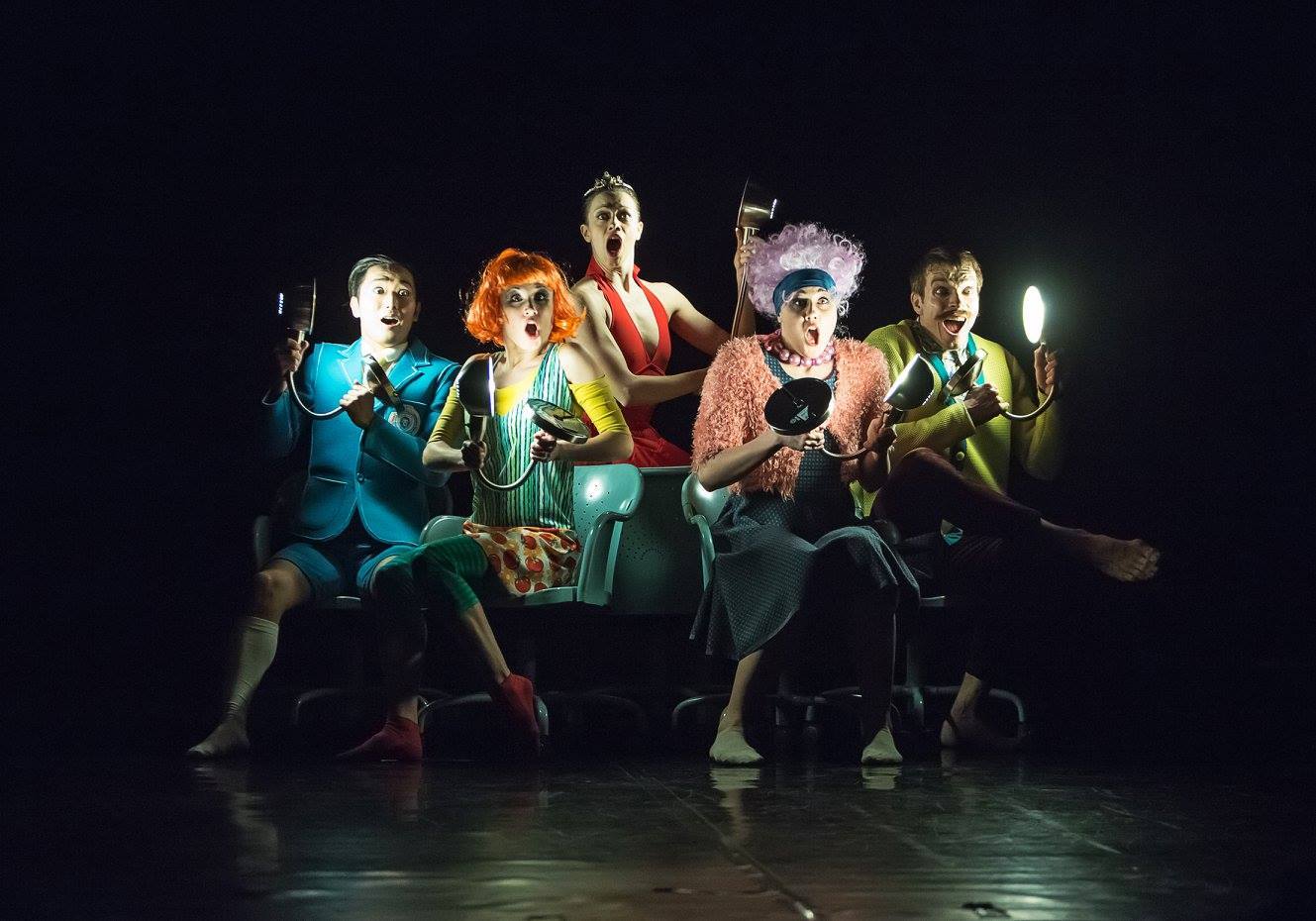 Jan Kodet was born in 1968 in Prague. He learned the rudiments of dance in the University Artistic Ensemble of Charles University and later in the Dance Theatre Prague (along with Ivanka Kubicová, Jan Hartman or Marcela Benoni). In 1991 he graduated from the Dance Department of the Academy of Performing Arts in Prague (HAMU), where he studied modern dance pedagogy under Prof. Ivanky Kubicová. He has been a member of numerous foreign dance ensembles, such as Dance Berlin, S.O.A.P. Dance Theatre Frankfurt or Ballet Gulbenkian where he encountered such renowned choreographers as Ohad Naharin, Nacho Duato, Paulo Ribeiro, Itzik Galili and others. The key person in his life remains the Portuguese choreographer Rui Horta in whose company he danced for several years and later he worked as his assistant with a number of European companies (Cullberg Ballet, Compagnies National de Marseille, Icelandic Ballet etc.). As a teacher, he has participated in many international workshops, he is a co-founder and artistic director of the International Contemporary Dance Workshop Prague (ICDW). He teaches choreography at the Dance Department of the Academy of Performing Arts, he collaborates with the Prague Dance Conservatory, Dance Centre Prague and he is the ballet master of the Czech National Ballet. He also teaches modern dance technique at several schools and companies abroad (Hochschule für Tanz Frankfurt am Main, Institut del Teatro Barcelona, Ballet Academy Stockholm, Iwanson International München, Nordance Dance Company in Sweden, DV8 in London or Carte Blanche in Norway etc.). Jan Kodet is rated among the most prominent representatives of contemporary dance scene. Both in the Czech Republic and abroad, he has created many successful projects, e.g. Danse Macabre (Archa Theatre), 6x Eva, Evička, No End, Adam+Eva-Náhoda neexistuje (Adam+Eve-There is No Coincidence), Gates, Gates (Trans Dance Europe), Cala Estreta, Jade (Ballet Gulbenkian Lisabon), Chrysalis (BDT Bratislava), About Firewomen and other stories (Hochschule FFM), Raumtraumen (St. Gallen), Lola & Mr.Talk (Archa Theatre, Divadelní noviny and Sazka Award for the best choreography of the 2003/2004 theatre season), Povídání s Fridou (Prague Dance Conservatory, Ballet NdB), (e)MOTION PURE, Light Symphony a Kevel (Ponec Theatre, Audience Award of the Czech Dance Platform in 2007), Doteky snáře (Prague Chambre Ballet). He collaborates on a long-term basis with the National Theatre in Prague for which he created Camoufl-AGE in 2009. For this piece, he received the Divadelní noviny and Sazka Award for the best choreography of the season. In 2006 he staged his ballet Goldilocks with the Czech National Ballet, and the ballets The Sorcerer's Apprentice (2013), and The Little Marmaid (2016) with the same creative team. It is the duo of directors SKUTR that he also joined for The Midsummer Night's Dream in 2013, three years later for Romeo and Juliet within Prague Shakespeare Festival, and for the opera The Excursions of Mr Brouček (National Moravian-Silesian Theatre in Ostrava) and The Cunning Little Vixen at the revolving auditorium in Český Krumlov. As s choreographer, Jan Kodet also takes part in staging Jiří Heřman's opera productions (National Theatre Prague, Rusalka, 2009; Hry o Marii, 2009; Parsifal, 2011; Gloriana, 2012; Pád Arkuna - Arkun's Fall, 2014; National Theatre Brno: Dido & Aneas, The Epic of Gilgamesh, 2016, Faust a Markétka -Faust and Margaret, 2017) or Laterna magika (Argonauts, 2004, Human Locomotion, 2014).