Czech Dance News organizes webinar Focus on Dance and Costume
Taneční aktuality, the provider of the online platform Czech Dance News, presents a new series of international debates "Focus on Dance", dedicated to the various aspects of and professions within the art of dance. On Wednesday 24 March, the first issue will focus on the interplay between dance and costume.
The host of the event Petra Dotlačilová, Stockholm based Czech dance critic, editor and researcher on theatre costume, will interview four personalities of different professions to discuss their thoughts about costume: Czech choreographer Lenka Vagnerová, costume designer Simona Rybáková, dancer Tomáš Červinka, Swedish cutter, tailor and costume designer Anna Kjellsdotter and Greek/Finland-based scenographer, designer and researcher Sofia Pantouvaki. The aim of this webinar is to present various perspectives on costume from the particular position of each guest.
When does the choreographer start to think about the costumes for her dancers and how does she communicate the idea to the designer? What inspires the designer when working on a dance piece? How is the costume perceived by the performer? What conflicts between a choreographer, designer and tailor may occur? And what can we learn about dance from the perspective of costume, historically and today?
On 24 March, 17.30–19.00 (CET), the zoom webinar in English will be leading you throughout these questions. And you can tune in and ask more in the last part of the session, designed to gratify your curiosity.
The webinar is for free, but the number of participants is limited. In order to secure your place, please register here as soon as possible!
More about the moderator and participants of the webinar Focus on Dance and Costume:
Petra Dotlačilová is a dance writer and researcher, who regularly publishes reviews, articles and interviews on dance topics in Czech Dance News, where she is the main editor of the yearly Special Edition. She holds a MA and a PhD in Dance Studies from the Academy of Performing Arts in Prague, and a PhD in Theatre Studies from Stockholm University. She specializes in dance history and theatrical costume in Europe from 16th to 18th century. Particularly, she explores the aesthetic and material properties of costumes, international transfers in design and relations between garments and movement practices.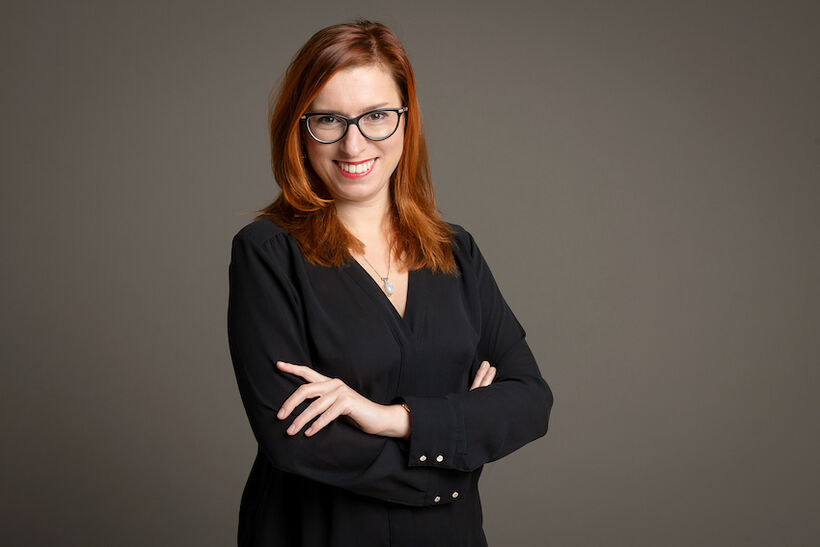 Tomáš Červinka is a Czech dancer working internationally. In his childhood and adolescence, he devoted himself to Wallachian folklore dance culture; later he studied at the Dance Conservatory in Prague, from which he graduated in 2007 with a degree of honour. During his studies, he gained professional experience in the ensembles Bohemia Ballet and Jiří Srnec Black Theater and won the award for "the most original dancer" in the 2nd international competition in Brno. In 2007–2012, he was a member of the Czech National Ballet in Prague. He participated in the company's ballet Guru as an assistant choreographer in 2014. He also worked as an external dancer at the Czech National Opera. Since 2010, he has been a member of the contemporary dance company Dekkadancers as a dancer and choreographer. He worked as a teacher at the First International Ballet School in Prague and created the final performance of Peter and Wolf. In 2012, Tomáš became a member of Lenka Vagnerová & Company and was nominated by an international jury for the 2013 Dancer of the Year award for his performance in the company's production of Riders. In 2012–2014 he worked as a soloist with the Prague Chamber Ballet. He also oversaw the visual quality and making of video presentations for individual performances of the company. At the Summer Shakespeare Festival in the Czech Republic, he appeared in A Midsummer Night's Dream. Since 2015, he has been a member of the Swedish contemporary dance company Norrdans. As part of his professional career, he regularly attends and teaches dance workshops. Apart from dance, he is also interested in other artistic styles, sports, martial arts, physiotherapy and teaching activities.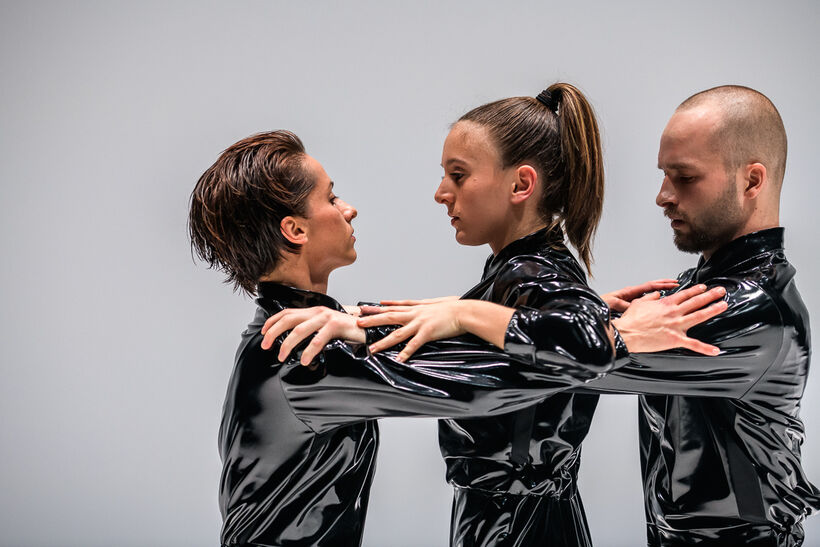 Anna Kjellsdotter works at the Royal Opera in Stockholm (2005-2012, and from 2012 to the present as a cutter) and specialises in historical costume, both tailoring and design. She is currently carrying out research on the Royal Opera house's own theatre costumes dating from the eighteenth century. Between 2012-2015 Anna worked as the head of the costume and wig department at the Hong Kong Ballet. She has, among other things, produced costumes for Drottningholm Court Theater, Opera Garnier, Vadstena Akademien, Swedish Royal Theatre and Swedish television. She is also associated with the Confidencen Theatre and has made costumes for several of their historically informed productions. Since 2016, she has collaborated on the project "Performing Premodernity". In 2018/2019, Anna studied Textile Science at Uppsala University.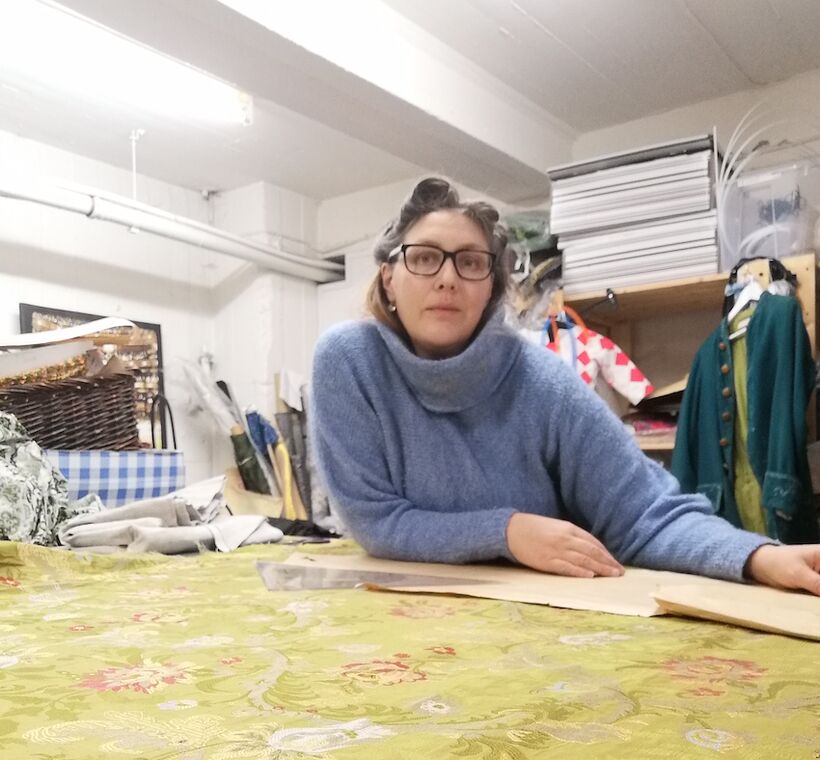 Sofia Pantouvaki is a scenographer and Professor of Costume Design at Aalto University, Finland. Her credits include over 90 designs for theatre, film, opera and dance productions in Europe and the curation of many international projects. She trained in scenography (PhD, University of the Arts London) and specialized in design for opera at La Scala, Milan, Italy. She was a post-doctoral research fellow with the Greek State Scholarship Foundation. She is a founding editor of the international peer-reviewed journal Studies in Costume and Performance, Vice-Head for Research of the OISTAT Performance Design/Costume Sub-commission and Chair of Critical Costume. Her research includes practice-based projects and collaborations with archives, museums and collections, and focuses on the critical enquiry of costume design and making, costume curation and clothing in the concentration camps of the Second World War. Sofia was costume curator for World Stage Design 2013; associate curator, Costume in Action, co-curator of the Finnish Student exhibit (Gold Medal at Prague Quadrennial 2015) and a jury member for Prague Quadrennial 2019. Her work has been exhibited on three continents, including at World Stage Design 2017. Sofia is founder of the 'Costume in Focus' research group and led the research project 'Costume Methodologies (2014–2018)' funded by the Academy of Finland. She is the lead editor of the recently published Performance Costume: New Perspectives and Methods (Bloomsbury, 2021).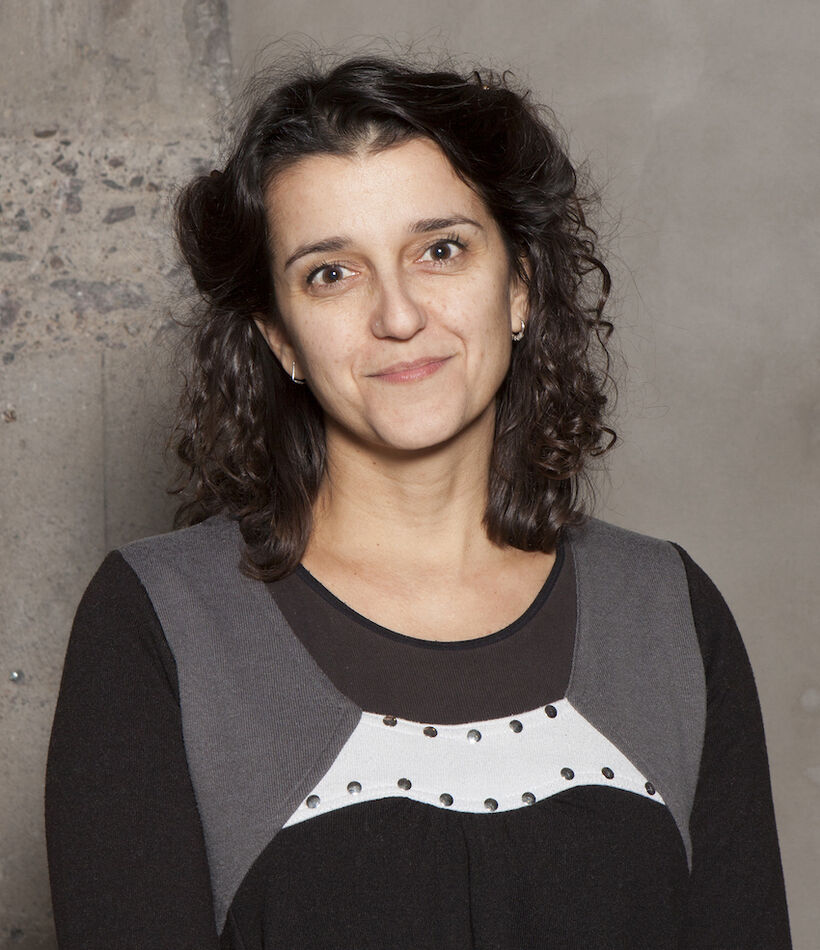 Simona Rybáková, Ph.D., is a Czech costume designer and independent researcher who studied at the University of Applied Arts in Prague, Helsinki and at the RISD in Providence USA. Her work includes designs for opera, drama, dance, film, TV, special events and multimedia. Currently, she is the head of the Costume Design sub-commission OISTAT and member of the Czech and European film Academy. She curated the Extreme Costumes exhibition at PQ11. She was awarded the Swarovski Award '96 , PQ '99 Golden Triga and a prize for best costumes in WSD 2013 Cardiff and Taipei 2017. She is working, lecturing and exhibiting her own work internationally.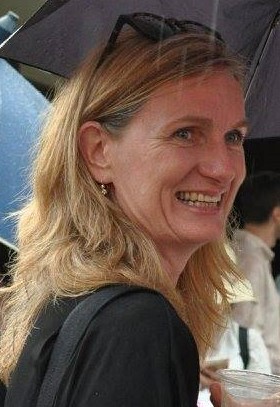 Lenka Vagnerová is a choreographer, director and teacher, founder of Lenka Vagnerová & Company. She studied modern dance education at the Academy of Performing Arts in Prague under Doc. Ivanka Kubicová. As a choreographer and director, Lenka has created a series of original works for her company: Pantoptikum, Amazones, The Lešany Crib, Gossip, Sorcerer, La Loba, Riders, Mah Hunt. As a guest choreographer and director, she has produced a number of productions for ensembles such as Norrdans, 2 Faced Dance Company, VERVE NSDC Leeds, Viirus Theater, DOT504, Accademia Nazional Di Danza Rome, Czech National Theatre, Minor Theatre etc. Lenka is still active as a dance teacher, giving regular workshops and teaching her method in theatres, schools and dance ensembles in our country and abroad, such as: Göteborgs Operans Danskompani, Ballet de Marseille, Norrdans, Danish Dance Theatre, Skånes Dance Theater, VERVE Leeds, 2Faced Dance Company, Stopgap Dance Company, Viirus Theatre Helsinki, Accademia Nazional Di Danza Rome, Cirk Cirkör. Etc.