Ivan Liška: Like a migratory bird
Today, on November 8, the Prague native, Czech-German dancer, choreographer, teacher and ballet company director Ivan Liška is celebrating his 70th birthday. The most important period of his career was the years 1977-1997, when he danced with the Hamburg Ballet. He created leading roles in many ballets by the famous John Neumeier and other world renowned choreographers. In 1998 (after thirty years on stage), Liška was offered the post of the director of one of Germany's biggest companies – the Bavarian State Ballet in Munich. He remained head of the ensemble until 2016. Ivan Liška is one the first Czech dancers who pursued international career. When he was retiring, a new generation of Czech dancers was ready to conquer the ballet world: Daria Klimentová, Jiří and Otto Bubeníček, and many others.
Congenial partnership
From an early age, Ivan was encouraged to develop his passion for art, dance and theatre which eventually led him to study at the Prague Dance Conservatoire, where he passed his final exam in 1969. Before graduating, the Liška family emigrated to the Federal Republic of Germany to escape the unfavourable political situation in the then Czechoslovakia. He began his career as a dancer in Dusseldorf, in the local Deutsche Oper am Rhein. There he met his future wife, the soloist Colleen Scott, whom he married in 1977.
In 1974-1977 they danced together with the Bavarian State Ballet in Munich. The next twenty years (1977-1997) they spent at the Hamburg Ballet. Ivan Liška became the first soloist and created title roles in numerous choreographies by John Neumeier. Thus the congenial partnership Neumeier-Liška was born: "Coming across real talent is a rare and lucky event. Lucky for the choreographer, because he or she has such a dancer in their company, and lucky for dancers (even the most talented ones) because they find "their" choreographer – someone who can recognise their talent and who allows them to grow." (Albrecht, Christoph. Colleen Scott, Ivan Liška. Hamburger Ballett Verlag, 1990. ISBN 3-925970-04-5.)
In 1997, Colleen Scott and Ivan Liška met John Neumeier for the first time. It was a life-changing encounter. Both soloists were invited for an audition so the choreographer's team could see how they worked. John Neumeier had seen Liška before at the Bavarian State Opera and he remembers his very first impression:
"Ivan danced a classical divertissement in the final act of Peter Wright's Sleeping Beauty. I was absolutely blown away by his bright and radiant personality and I was thinking – I need this dancer in my company. I had no particular role in mind at that time. When I was later staging my version of The Midsummer Night's Dream, which was meant to manifest the company's aspirations and significance, Ivan's positive yet manly charisma was exactly what I wanted for my Lysander. He was perfect not only for that role, but also for the company, as a new colour." (Fischer, Dagmar Ellen. Ivan Liška – Tänzer. Die Leichtigkeit des Augenblicks. Leipzig: Henschel Verlag, 2015, p. 81. ISBN 978-3-89487-754-5.)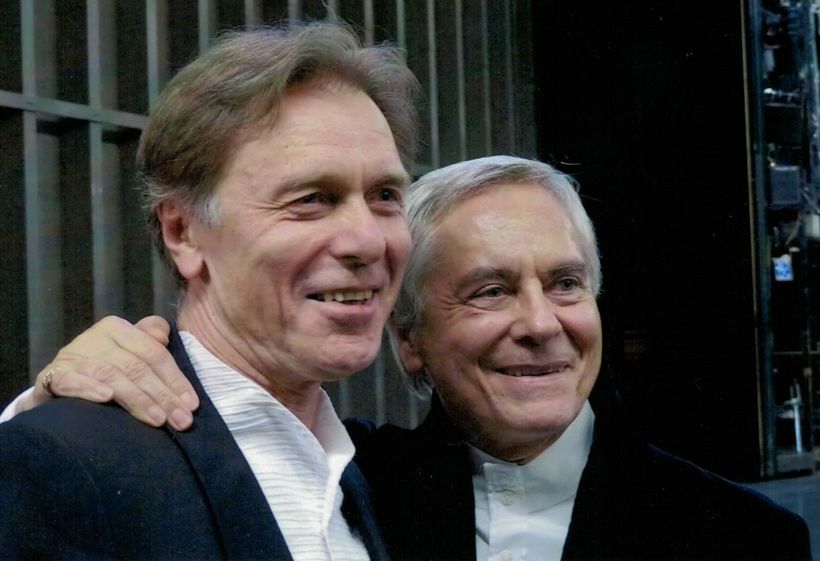 Neumeier also described his collaboration with Ivan on Bernstein's Songfest, inspired by the works of American poets: "In my opinion, when you work with a dancer for a longer period of time and everything goes well, you find a new quality as you dig deeper and deeper into his or her personality and try to discover new aspects and new "colours". And as is often the case in dance, it's hard to put into words. These are things I do rather instinctively – I try to find out what more is possible, what Ivan can do." (ibid., page 89)
Some of Liška's unforgettable roles include Judas in Saint Matthew Passion, Peer Gynt and Odysseus, which he made so special thanks to his brilliant technique and exceptional acting talent. John Neumeier wrote about his version of Bach's Saint Matthew Passion:
"When I started choreographing this ballet, I wasn't sure who should be cast for the roles; I didn't want to pick anyone in advance, I wanted this to settle during the rehearsals. My idea to take the music to a different level was an attempt to break away from religious clichés. It means that a traitor is not always a bearded weirdo creeping around dark corners. A traitor can be the most dazzling and friendly-looking dancer in the company. A traitor – if we believe the story – is absolutely necessary since without Judas there would be no salvation. If Jesus had not been betrayed and crucified, he would not have been resurrected – so it was meant to be! I wanted to emphasise this by presenting the key moment of the final version of Saint Matthew Passion from a different angle: It is written that Judas kisses Jesus. In my ballet Judas can't do that. On the contrary, Jesus kisses Judas and thus takes Judas' destiny on himself. I'm not a theologist but Judas is definitely an major issue in the theological discussion about Christian salvation. Judas is not only a traitor and someone who is seen as an exceptionally evil person, but in fact he symbolises every human. This figure, probably the worst villain, is the man for whom Jesus died, because Jesus died for all people – even the bad ones, It was my point, because Ivan had portrayed various characters in ballet and all of them had been connected with a certain negative image, But to me, he represents every human, he can dance Adam, for instance – and it was important to have someone who automatically creates such a positive impression… (ibid., page 94)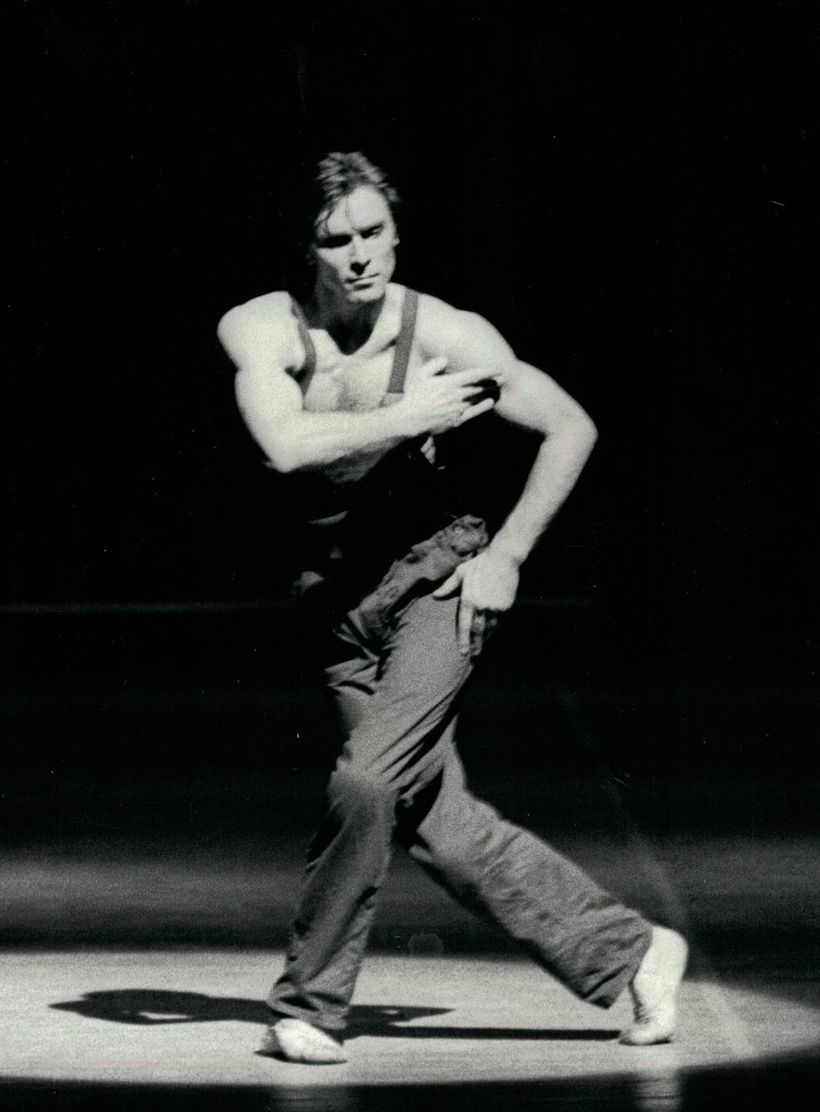 Peer Gynt was one of the many roles Neumeier created for Ivan Liška. And this is how the dancer sees Peer's character: "Peer is looking for love – like everybody else. At the end of his life he returns home and finds out that his teenage love, Solveig, has been waiting for him and has got blind. John invented a ponderous and crude movement language for Peer Gynt but through this coarseness – and that's what makes it so moving – we can feel the desire for love and tenderness. Peer tries to satisfy his unfulfilled desire by taking up diverse occupations. John's final scene is a dance of "anybody" – it features a company of greyish male figures, all of them equally boring, dull, and sombre because they haven't achieved their goals. In the end, Peer remains alone on stage and the blind Solveig finds him; she undresses him and then undresses herself, Together they run away, die and then dance a crazy pas de deux – all their accumulated mutual love culminates in this duet. Its like a simultaneous orgasm - together, side by side, a highly stylised sexual climax. The dancers execute the same desperate movements which are robust, charged with violence, but not aimed at each other. As if these two people wanted to burn all their energy in the dance." (ibid., page 114.)
Ivan Liška's career culminated with the role of Odysseus. John Neumeier even claims that Liška was "born for this role." And he continues: "And not only that, but Ivan also worked his way to this part. It's quite uncommon for dancers to take on such a extensive leading role in their forties and Ivan was 44! Odysseus is an enormous and technically challenging task which requires stamina and strength. But if you are good at what you do, you can accumulate all you have done previously: you want to do something new but at the same time you can't get rid of the past, you keep stuff from your previous roles. Ivan was meant for this role. And luckily, he was still in the company at that time." (ibid., page 127-128).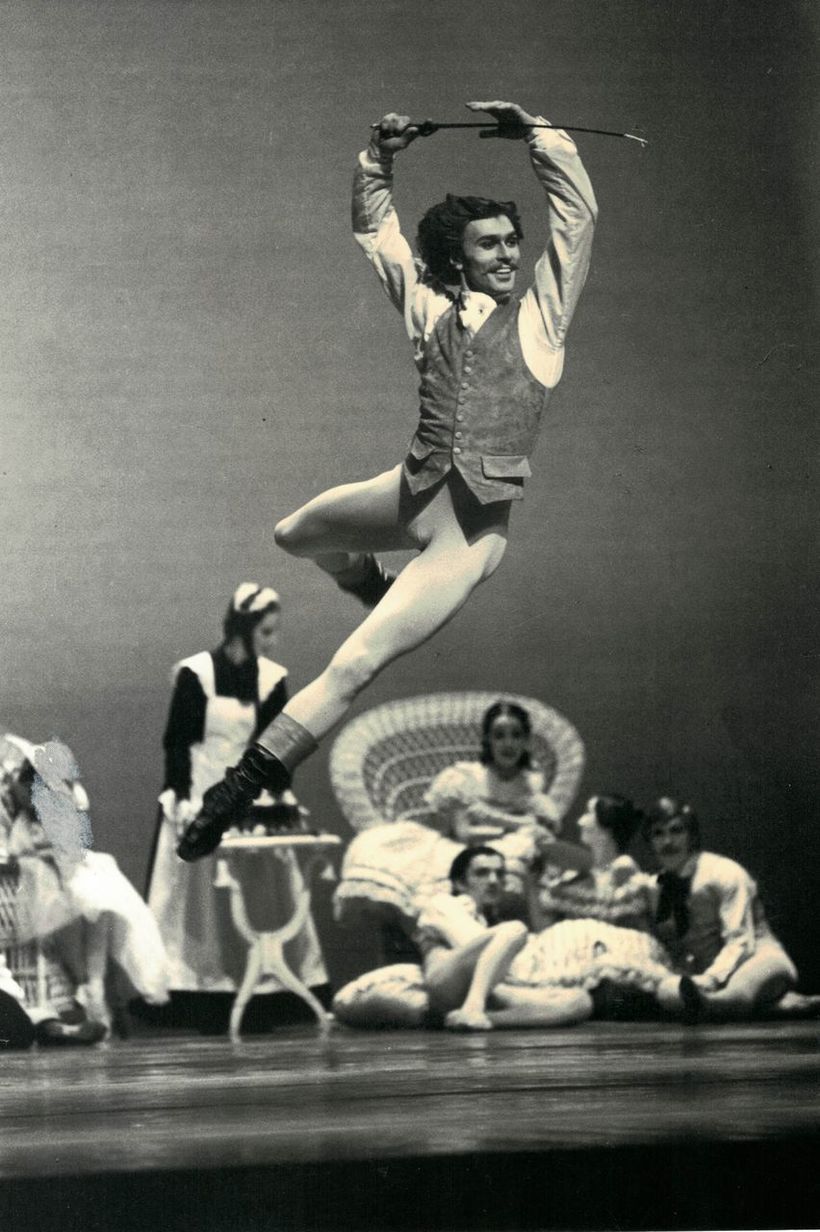 Ivan Liška also assumed the leading role in Gustav Mahler's Symphonies I, III, IV, V, IX and X, and in ballets The Midsummer Night's Dream and As You Like It. He danced pivotal roles in works by Robbins, Béjart, van Manen, Kylián, Balanchine, Cranko, Lubovitch, Limón and Tudor.
At the peek of his career, he guested with companies and theatres all around the world, for example in Paris, London, and New York (where he danced Onegin alongside Natalia Makarovova). With Marcia Haydéé as Marguerite, he portrayed the role of Armand in the film adaptation of Neumeier's legendary ballet Lady of Camellias. In 1994, he won the award for "the best partner in dance" in Maya Plisetskaya Competition.
Within the Hamburg ballet workshops, he also tried his hand on choreography.
Director, choreographer, inspirator
In 1998 (after thirty years of active dancing), Ivan Liška became director of one of Germany's biggest ballet companies – the Bavarian State Ballet in Munich.
His contributions as an artistic director can be seen in several domains. Firstly, I would like to point out his exemplary dramaturgy. He increased the company's repertoire, adding works by choreographers who were yet to be discovered by the Bavarian State Ballet, for instance William Forsythe, José Limon, Jean Grand-Maître, Saburo Teshigawara, Amir Hosseinpour, Jacopo Godani, Jerome Robbins, Martin Schläpfer, Simone Sandroni, Terence Kohler, Jörg Mannes and Nacho Duato.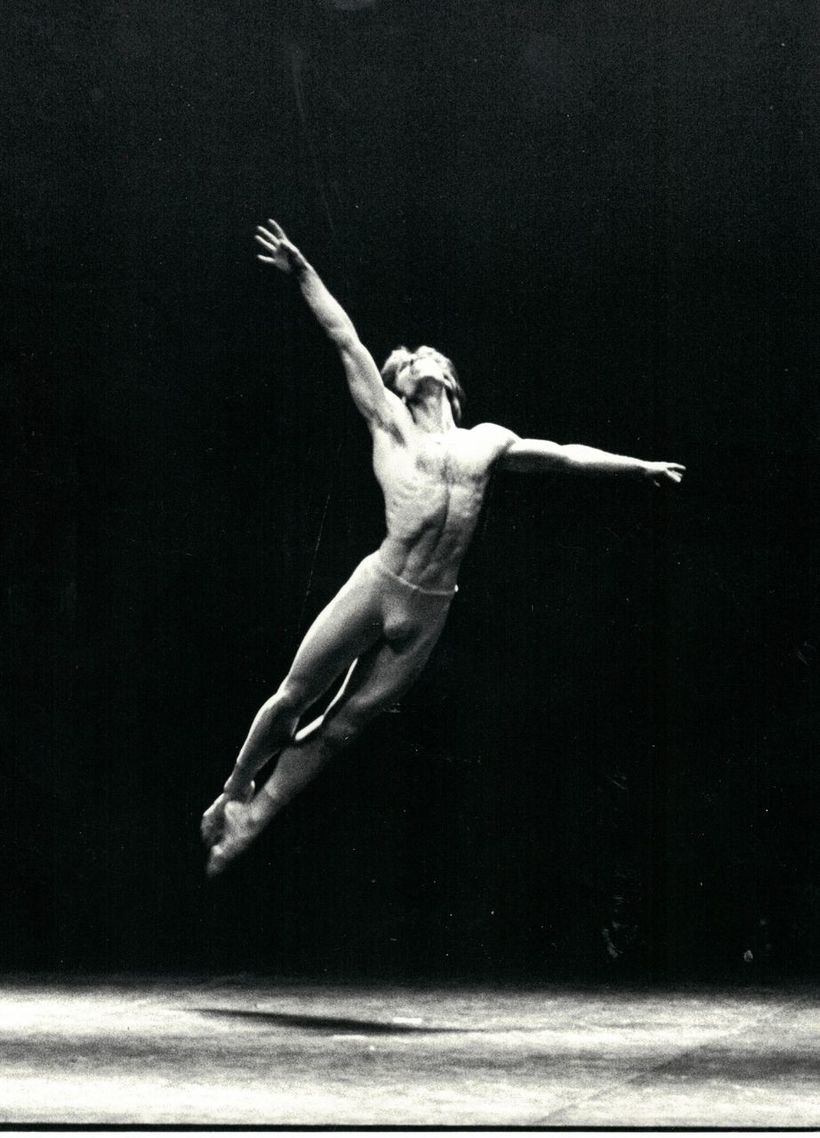 The total of 45 choreographers defined the repertoire of the Munich Ballet at that time – from romantic titles to contemporary avant-garde. Ivan Liška increased the number of classical recreations of the St. Petersburg-Era with ballets such as Glazunov's Raymonda (choreographed by Ray Barr). With his own production of The Sleeping Beauty (2003-2004, Munich) and Le Corsaire (2007 Munich, 2012 Helsinky, 2016 Boston), Liška aimed to point out the ongoing historical reflection of the choreographic tradition, which is characteristic for the Bavarian State Ballet. Simultaneously, he proved his original style in revivals of traditional ballet titles.
Under his directorship, the company gave guest performances in leading venues and theatre houses, for example in St Petersburg, Madrid, Budapest, Prague and Athens. The ensemble also toured Italy, Canada, Turkey, India, Taiwan and China.
The original company of 68 members grew into an 80-member body formed by artists from all corners of the world, including ten dancers from the then Czechoslovakia (most of them were the Prague Conservatoire graduates). While directing such a large and young ensemble, Ivan Liška made use of his characteristic personality traits. With his typical warm approach, he motivated and encouraged the artistic growth of every individual. Trust and discipline were in balance in his teaching practice, and he also had a great sense of humour. He worked effectively with the principle of deserved praise. Because of these qualities and his understanding of dancers' personal lives he was much-loved and valued; he was a role model to his company. His contract as the company director was prolonged four times. After eighteen years (at the end of the 2015/2016 season), Liška was succeeded by Igor Zelensk who was appointed by the Bavarian Minister for Education, Science and the Arts.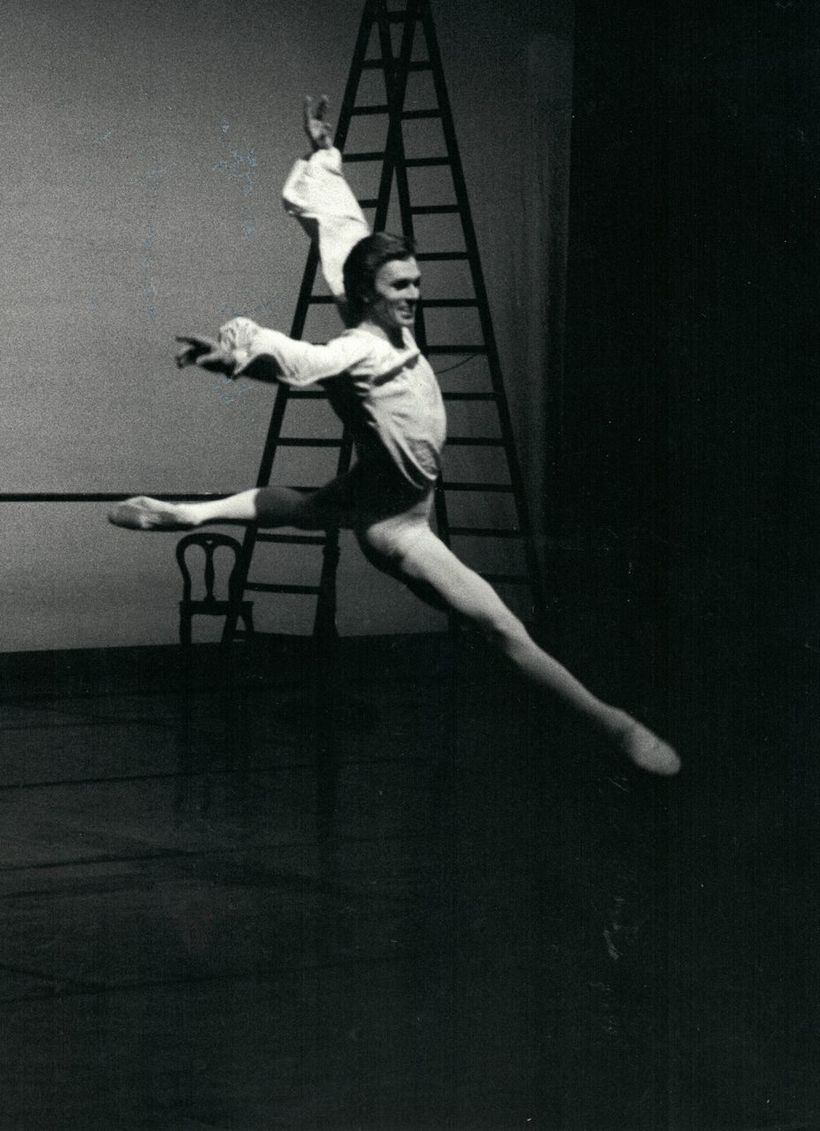 Junior company
In 2007, the Bavarian State Ministry awarded Liška with the medal for special earnings for Bavaria in a united Europe. In 2008, he received the Outstanding Contribution Prize for Cultural Exchange by the Chinese Ministry of Culture. On July 9, 2009, the Bavarian prime minister Horst Seehofer awarded him with the Bavarian Order of Merit. In February 2012, he was honoured with the German Dance Price for his international career as a dancer and his work as Artistic Director of the Bavarian State Ballet. In November 2012, Horst Seehofer awarded Ivan Liška the highest honour of the State of Bavaria: The Maximilian Order for outstanding achievements in arts and sciences. Liška is also the vice-spokesman of the Conference of German Directors of Ballet and Dance Companies.
In 2005-2020, Liška was a member of the National Theatre Board and in 2019 he became member of the Honorary Board of the Prague Radio Symphonic Orchestra. In 2016, he received the Dance Prize of the City of Munich and in 2017 had was presented with the Bavarian State Medal for services to the environment and health for his project Ballet and Wilderness (the harmony of dance and nature).
In collaboration with the founding director of the Bavarian State Ballet, Konstanze Venon (also the former director of the Heinz Bosl Foundation), and Jan Broeckx, the director of the Ballet Academy of the Hochschule für Musik und Theater in München, Ivan Liška founded the Bavarian State Ballet II (Junior Company) in 2010. After Mrs Vernon passed away in April 2013, Ivan Liška took over the leadership of the above-mentioned Heinz Bosl Foundation. The Bavarian State Ballet II (renamed Bayerisches Junior Ballett München) is celebrating its 10th anniversary this year. Over the first decade, the company has welcomed 80 young dancers and ballerinas. The company enjoys touring in Germany as well as abroad (Switzerland, Spain, Austria, Italy, the Czech Republic, Israel, Taiwan, and Poland). The former members of the Junior Company now perform with ballet ensembles all over Europe, some of them in San Francisco, Soul and Tokyo.
Ivan Liška can be credited for the successful collaboration with the leading figures of the Czech ballet. In 1990, he partnered Chantal Lefevre (John Neumeier's Lady of Camellias and Hans van Manen's Sarcasms) at the Tanec Praha festival and later that year, he guested in Prague with Limón Company New York. The same year, he organised master classes for Czech dancers in Prague. In 1997, he created the original ballet Spor (to music by Alfred Schnittke) for the Brno National Ballet. In 2003, he accepted Petr Zuska's invitation to perform with the Bavarian State Ballet in Prague's National Theatre. The programme included works by Jiří Kylián, George Balanchine and William Forsythe. In 2015, he assisted the director of the National Theatre, Jan Burian in assembling a committee which selected the new director of the theatre's ballet company. In 2016, the soloists of the Czech National Ballet were invited to Munich to perform at the Terpsichore Gala, where they also danced pieces by Petr Zuska.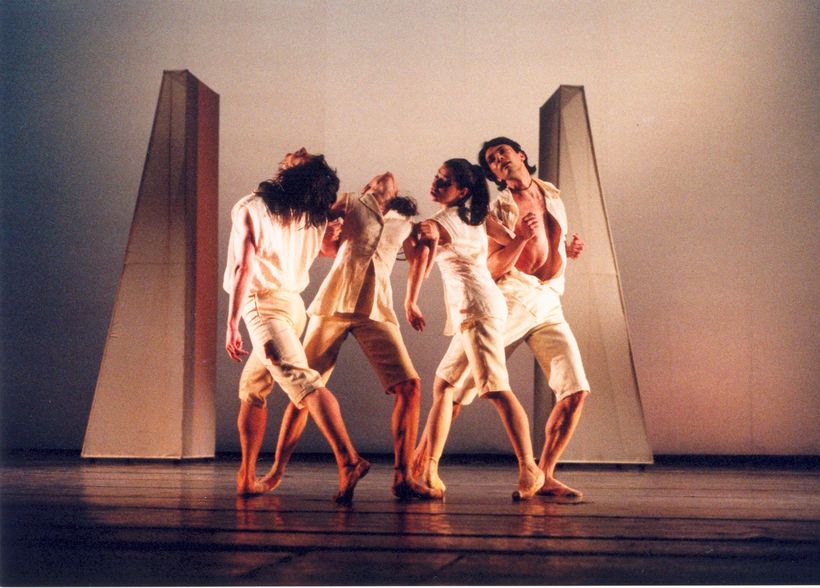 The Šumava National Park (the former tank shooting range) hosted Ivan Liška's project Ballet and Wilderness, featuring members of the forementioned Bavarian State Ballet II. The outdoor programme consisted of choreographies by Ivan Liška, Hans van Manen and Nacho Duato. One of the performances was also attended by the Czech Minister of the Environment. In 2017 and 2018, the aspiring Czech dance makers Ondřej Vinklát, Štěpán Pechar and Marek Svobodník created original pieces for the Bavarian State Ballet II. These were presented in Germany, at the Janáček Theatre (Brno) in 2017 and at the Prague State Opera a year later.
Ivan Liška is still very active, taking care of "his" Bayerisches Junior Ballett München. He rehearses, creates new pieces, travels (as far as possible in the corona crisis), spots new dance and choreographic talents and tirelessly raises funds for his company. I wish Ivan a lot of health, patience, joy, success and energy to continue with all his activities.
Let me conclude by citing Jiří Kylián's introduction for the book Ivan Liška – Tänzer:
"Ivan is a "migratory bird", like many people from our country. Our paths first crossed at the Prague Conservatoire in the mid-1960's. Our country was relatively peaceful back then and arts were enjoying almost heady freedom. Many things were prohibited but a lot of interesting creations found a way through to show us the path towards freedom. Let me mention just a few names: Alfréd Radok, the inventor of Laterna magika; Josef Svoboda, a set designer and the co-founder of Laterna magika; Václav Havel, a dramatist and later Czech president; Jan Švankmajer, a surrealist film maker; Zora Šemberová, our dance teacher and the first person to dance the role of Juliet in Prokofiev's ballet Romeo and Juliet (1938). And I could go on. But, in brief, I'd like to say that we, as communist children, had a good upbringing despite the restrictions and we later used much of what we had learned in our jobs. We might get out of touch, physically, but our roots remained as one. I often met Ivan during the years of our emigration and each time we either talked about art or had a great laugh…
I'm delighted that a book has been published about the mark Ivan left in the history of European dance. It's not a small one. I'm happy that I could play a tiny role in Ivan's life and that I could contribute to the realisation of his plans and dreams which he had as the director of the Bavarian State Ballet. As a dancer and director, Ivan has set many things and people in motion. And I wish these two qualities of his took centre stage in the book." (ibid., page 7)
Author's note: Translation of citations used – Monika Loderová
The Original of this text in Czech was published on 11 November 2020.
Translated by Tereza Cigánková.