Míra Holzbachová: Avant-garde and politically engaged artist
April 10 this year marks the 120th birthday of one of the major figures of Czech avant-garde dance and theatre - the left-oriented dancer, actor, choreographer, teacher, journalist and writer Míra Holzbachová, who left a mark on the history of Czech theatre and artistic dance.
As a child, Míra Holzbachová showed exceptional talent for dance and movement, which brough her to figure skating in her native Kroměříž. Later on, after she graduated from the local grammar school, she moved to Prague with her parents and began to study chemistry, but her affinity for theatre and social life soon prevailed and she enrolled at the Prague State Conservatory. She studied acting under prof. Jandová and prof. Suchánková, and she also attended Dalcroze eurythmics classes taught by Anna Dubská and classical ballet classes led by Františka Borecká (born von Shöpf, former primaballerina with the National Theatre ballet company). While in school, Míra Holzbachová worked in the National Theatre as an apprentice.
Although she received actor training at the conservatory (she graduated in 1922), she soon became mesmerized by the infinite possibilities of expressive dance which resonated with her interest in new artistic forms as well as with her mindset. She decided to advance her dance education and like other Czech "modernists", she took part in summer dance courses where she gained invaluable experience (e.g. at the Dalcroze school in Hellerau-Dresden, and at the Laban school in Hamburg under Kurt Joos).
During her years at the conservatory, Holzbachová came into close contact with the emerging Czech avant-garde and soon became one of its members. She even helped to establish the Devětsil group, being the only dancer among various avant-garde artists. It was also the reason why she joined the Liberated Theatre (along with the famous actor Jarmila Horáková) headed by Jindřich Honzl and Jaroslav Frejka who began to lay more emphasis on dance and movement in order to animate the visual aspect of their plays and bring diversity and rhythm on stage.
Within the Czech avant-garde, Míra Holzbachová soon established herself as a choreographer and director. She collaborated with Vítězslav Nedbal, Jiří Voskovec and Jan Werich and left a mark on the Czech cinema, too: Děvčata, vdávejte se (1921) and Řina (1926).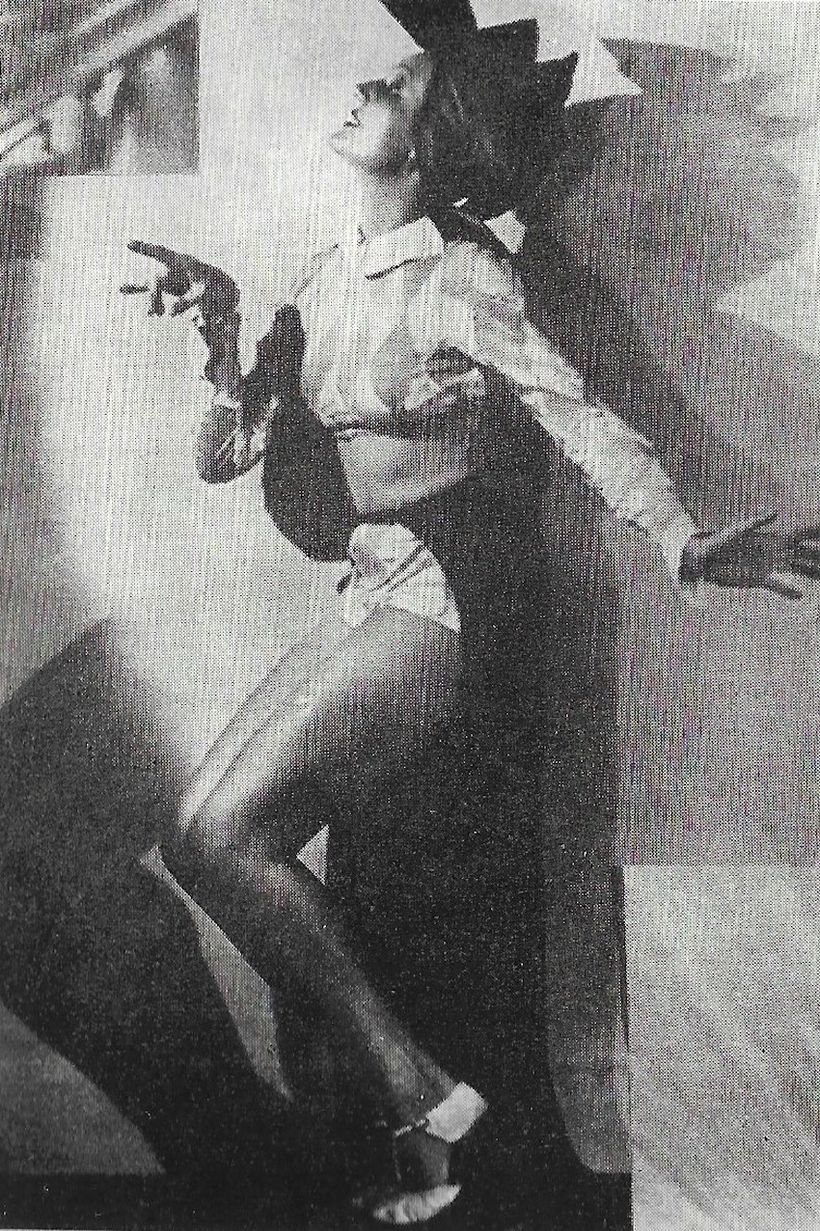 She devoted herself to her own creative work as well. Influenced by German expressionism, she became one of the most prominent exponents of Czech expressive dance. In her 1964 book Výrazový tanec, Jarmila Kröschlová described Holzbachová as a temperamental dancer and dance maker who was more interested in the content of dance than its form. She used gestures, mimics, and could not deny her acting background.
Early in her career, she created a number of solo pieces, many of them slapstick dances (e.g. Intelektuálky/Intellectuals). She loved to dance to passionate tango and charleston rhythms, yet she also opted for small lyrical themes. In her works, she juxtaposed mechanised everyday movements and actions and created jolly images. She also worked with leading musicians of her time, such as Jaroslav Ježek and Josef Stanislav.
Gradually, she began to accentuate the content and the new pragmatism in her creations, such as in her solo piece Panychida or the cycle called Ulicí lidé jdou (People Walking in the Street). She danced to music by Brahms, Debussy, Dalcroze, Smetana, Dvořák, Chopin, Mozart and others. She also explored absolute dance (without music accompaniment) and made an attempt at translating poetry into dance (e.g. S. K. Neumann's poem Listopad/November).
In the late 1920's, Holzbachová founded a private dance school. Three years later, together with her most talented pupils, she established Umělecké studio (The Art Studio) which continued to operate until 1937. During that time, she created around 150 works. In the 1930's, her creations became much more progress-oriented and politically engaged. She can rightly be called an exponent of "revolutionary dance" which played a vital role in proletarian culture, political struggle and agitation.
Holzbachová was very active supporting the left. She collaborated extensively with the labour movement and the Czechoslovak Union of Workers' Theatre Amateurs. In 1933 she founded her own New Avant-garde Theatre, however after the first premiere the police declined to grant her permission for further operation. In her dance studio located in Prague's Vodičkova Street, she not only ran dance classes for workers, but sometimes stayed after the lessons and helped print propaganda materials.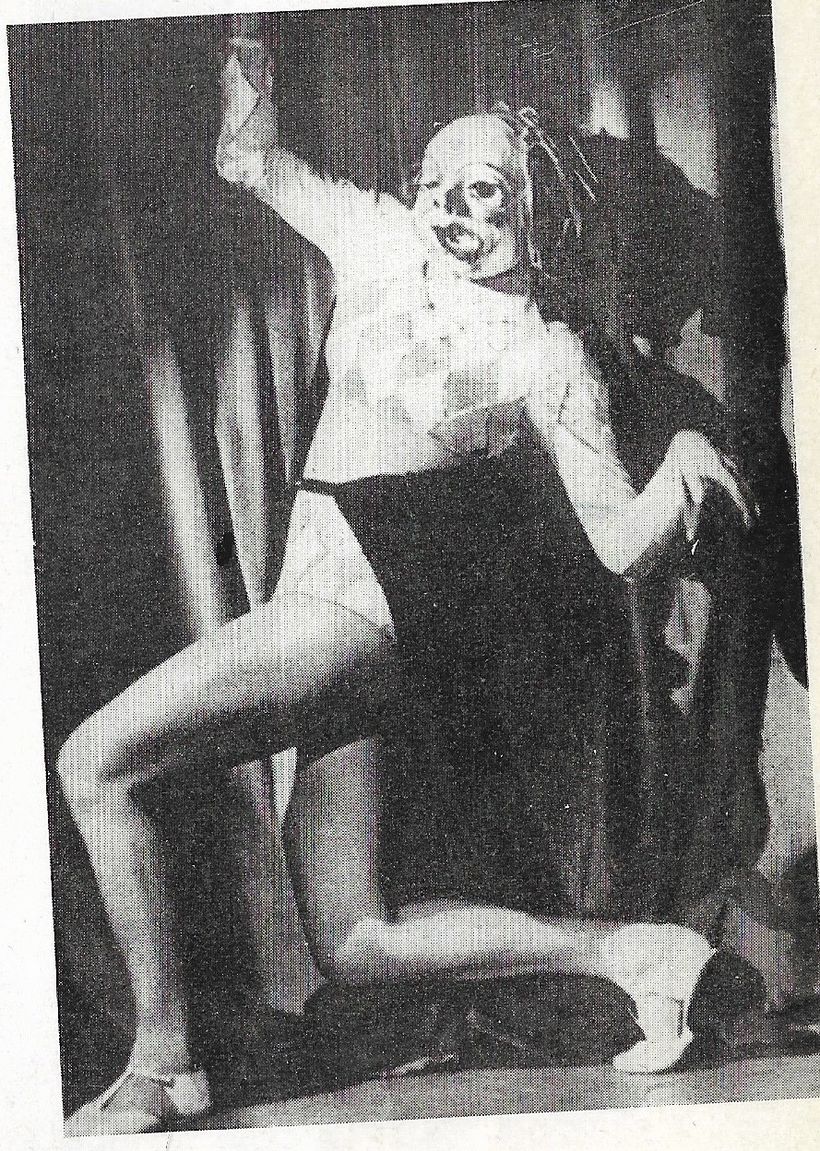 At that time she created some of her signature pieces. In 1936, she took first prize in the 1st National Artistic Dance Competition for her choreography with a political theme. Her mime piece Hlasy nad tajgou (Voices above Taiga) won an award in the National Competition of Workers' Art and Holzbachová was allowed to take part in the Olympic Games in Moscow. Her best-known creation is a two-part choreography Madame Evropa (Evropa mocná a nemocná)/Madame Europe (Europe strong and sick). The first part represented the old continent before the rise of fascism, the second one showed Europe decimated by a hideous disease - fascism. This piece was performed in Czechoslovakia as well as abroad. Míra Holzbachová danced in many European cities and following the outbreak of the Spanish civil war, she donated the proceeds from her performances to Spanish orphans in Madrid, Valencia, Barcelona etc. She also joined the Interbrigade fighting Franco's regime.
All she was doing made her (and other left-oriented artists) a thorn in the eye of the rising fascism. The ban on all her artistic and teaching activities soon followed. While on tour in the USA, Holzbachová learned that Czechoslovakia had been invaded and occupied by Nazi Germany and decided not to come back. Until the end of the Second World War in 1945, she was performing under the stage name Miss Slavonica and worked as a private tutor at Free School in the suburbs of New York City.
She could finally made her dream come true and study American and Native American dances. After she returned to Czechoslovakia, she wrote a book called Amerika, země indiánů (1963; America, Land of Indians). She visited America again in the 1960's to follow the tracks of the Mayans, Toltecs, and Aztecs in Mexico and Cuba. Later she published books Indiánské pohádky (1971; Indian Fairytales) and Děti tropického slunce, Z cest americkým světadílem (1978; Children of the Tropical Sun, Travelling Americas) based on the fables, legends and myths of Mexican Indians.
After the war (and back in Czechoslovakia), Míra Holzbachová retired from dancing but stayed in touch with art and culture as a journalist and organiser. She wrote for the Haló newspaper and in 1945 she was offered a job at the Ministry of Education and Edification, where she worked at the Department of People's Culture. Her 1948 book Bavte se s námi (Have Fun with Us), based on her experience from the Soviet Union and America, outlined new ideas for collective entertainment and recreation. She could also use her immense energy and social engagement after the regime change in 1948. She became a leading member of the organisation Umění lidu (People's Art) and was offered a position of a choreographer with Vít Nejedlý Army Art Ensemble (1952-1957). Besides that, she kept organising creative courses. Míra Holzbachová died on 18 May 1982 in Prague.
My relationship to Míra Holzbachová has gone through several phases since I became interested in the evolution of modern dance -from first taking notice of her as one of the main figures of expressive dance, through discovering her collaboration with the interwar avant-garde to the moment I first got my hands on her highly engaged 1950 speech for the 1st National Conference of Dance Artists in Brno. The proletarian spirit of her speech scared me at first, but after I filtered it out, the words that remained transformed my understanding of the context of time and place and the way the talk was created and presented.
I see Míra Holzbachová as an artist who was able to ignite passion in others and for whom dance meant much more than just physical activity. She helped me find a way to perceive artistic dance through my soul and evaluate and analyse through my reason. She always attached great political importance to dance and her art served as a means of expressing noble human desires in the fight for ideals, but also as a weapon against dictatorships restraining individual freedom through mystification, xenophobia and fear.
Sources:
Smugalová, Zuzana. Vývoj českého neprofesionálního scénického tance 1945–1968. Diploma thesis. HAMU, 2007.
Lajnerová, Marta. Lucerna našich novodobářek. Taneční listy, Ed. 36, 4/99.
Kröschlová, Jarmila. Výrazový tanec. Prague, 1964.
Bláhová, Eliška. Pohyb, rytmus, výraz. Prague, 1949.
Procházková, Martina. Míra Holzbachová (1901–1982). Available online at www.phil.muni.cz/udim/avntgarda
Translation: Tereza Cigánková.