Congratulations to the Prague Dance Conservatory on its 70th anniversary by its famous graduates II: Jiří Bubeníček, Barbora Kohoutková and Zdeněk Prokeš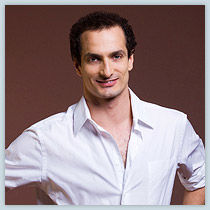 Congratulations to the Prague Dance Conservatory on its 70th anniversary by its famous graduates II: Jiří Bubeníček, Barbora Kohoutková and Zdeněk Prokeš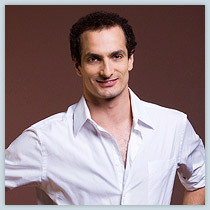 School is the foundation of life; for dancers, it is the foundation stone of their success and career. Our server brings you the second round of congratulations from the Prague Dance Conservatory's famous graduates, starring both domestically as well as internationally, on their alma mater's anniversary.

Jiří Bubeníček: My school memories are beautiful; these were perhaps my best years. Most importantly, we were all enthusiastic about our work – both students and all our teachers. There were also numerous funny moments, especially in the dance hall with Mr Andrej Halász. He was very strict with us but we liked him; he gave us perfect training for the future. Thanks to other teachers, too, by the time we completed our studies we mastered both technical steps and acting. I wish the school sufficient financial support, much success and, most importantly, good creative work!

Barbora Kohoutková:

Studying at the Dance Conservatory was no bed of roses. Conditions weren't easy when I enrolled: we trained in a gym on a waxed parquet floor and always had to move from the building at Křižovnická Street to Vratislavova Street.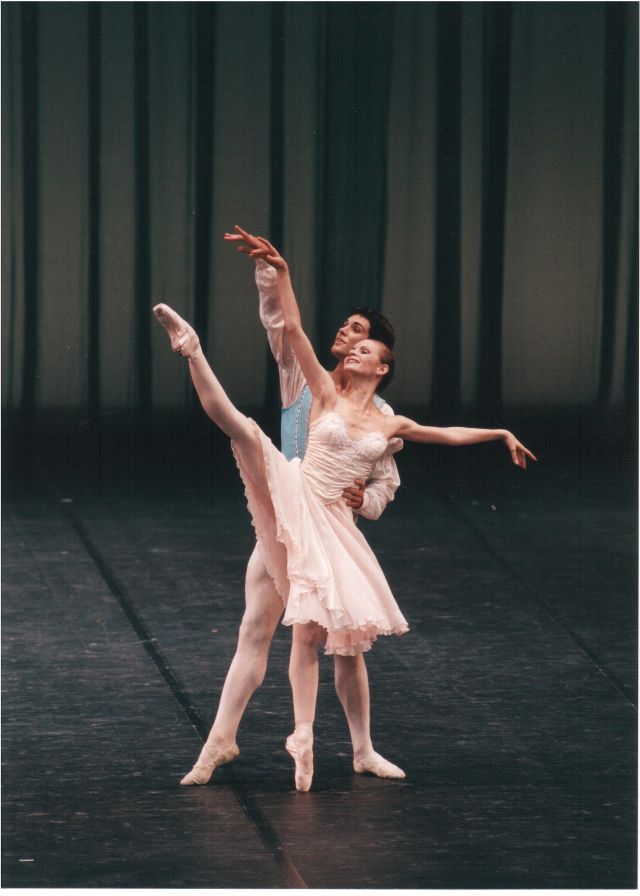 But I think back fondly. Our class made a good bunch and we supported one another. Wanting to become a ballet dancer since I was little, I had a clear direction. Not that I never felt any doubts – I am a perfectionist and the school even amplified this trait of mine almost to unhealthy limits. In spite of all this, these are still nice memories.

The luckiest thing that has ever happened to me was, in my opinion, meeting my teacher Ingrid Němečková. I believe that what prepared me for international theatre career wasn't the school but her. She always stood by me, trusted and supported me, sending me to competitions even where the management wasn't in favour. She equip

ped me with skills sufficient for succeeding in the world, even though there was still a lot to learn after the school. But I consider this to be natural. A good dancer knows one must learn all their life – it is a constant process.

I only follow the school's activities from a distance. I wish the school and the ballet in the Czech Republic in general to gain

more respect in the society. Ballet is a beautiful art form and art is important in life. It keeps transforming and developing. One must remain open to this process, respect traditions and anyone who decides to follow an artistic career because it is not an easy path. We should not fear changes and development and must shape ourselves, and thus have a positive impact on our environment and create a breeding ground for something beautiful, deep, valuable. And where else to invest such an effort if not into children? It is they who are our future. I wish the school a lot of energy and enthusiasm for the years to come.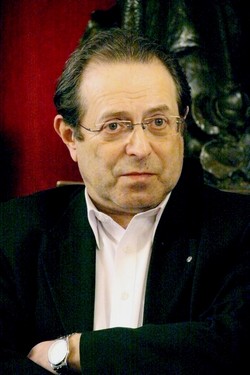 Zdeněk Prokeš:

After the years since my graduation at the Conservatory, I have retained only ni

ce memories of my teachers, who have all gone to ballet heaven by now, and of my classmates, with whom we meet from time to time. Our shared memories are often connected to various pranks and mischief we got up to at school, which are unpublishable even after the long period since they could inspire our successors.

The Conservatory

studies prepared me sufficiently for my dance career, brief as it was. For my ensuing choreographic activities I pursued my studies at the Academy of Performing Arts and was lucky enough to receive internships with world-class choreographers. For my managerial posts I got trained by the life itself and by the long-term theatrical experience.

I follow the Prague Dance Conservatory's actions attentively and closely, trying to take part in all its public activities. I wish its teachers problem-free and talented students and I wish its students tolerant, perceptive and talented teachers.

Author: TA editors

Translation: Petr Štádler
DEJTE NÁM TIP NA PŘEDSTAVENÍ