Czech Dance Platform – Diversity, professionality and productivity
From the 1st to 4th of April 2019, the twenty-fifth edition of the Czech Dance Platform took place. The Programming Council selected eleven performances from forty registered projects which were performed during three days at several Prague theatres: Ponec, Studio Alta, Alfred ve dvoře, La Fabrika, DOX and in the Trade Fair Palace of National Gallery. The essence of the event is to present the selection of Czech contemporary creations to foreign programmers, festival and venue directors, therefore the audience was mostly international.
A four-day long interaction with foreign dance professionals gave us an opportunity to discover their opinion on Czech dance from their "outer perspective". Understandably, it was impossible to seek the opinion of all the visitors during such a packed programme, nevertheless some repeating characteristics emerged from the collective discussions and from individual conversations. Diversity, variety, internationality, and professionality were often mentioned in their responses.
For example, Dieter Jaenicke, director of German Tanzmesse trade and festival, expressed his fascination with the diversity of Czech dance. He has been following the Czech scene continuously for several years, he collaborates with local theatres, festivals and companies, and yet, he is always surprised by something and discovers new makers. He is particularly astonished considering how little funding is dedicated to culture and dance in Czechia. He observed that Czech dance is not dominated by some particular themes as he has noticed to be the situation in some countries. For example, he mentioned Taiwan, where he recently noted a lot of pessimistic pieces with the theme of death, which he considers to be the mirroring of an unstable socio-political situation. On the contrary, the Czech dance scene is very diverse. He also pointed out the professionality of local artists and the constantly increasing number of good theatres for dance. In his opinion, there is always a good atmosphere and there is plenty of enthusiasm at such events in Prague. This appears to keep the participants in good mood even though they work fourteen-hours per day. He really appreciates the engagement and enthusiasm of Yvona Kreuzmanová and Markéta Perroud.
Márta Ladjánszki, director of Hungarian association L1, also appreciated the diversity. She came to Prague after many years and found here "not only a new generation but completely a new way of expression". This dynamic productivity of Czech - also of Slovak artists who in her opinion form an important part of the local scene - gives a good reason to regularly return to Czechia.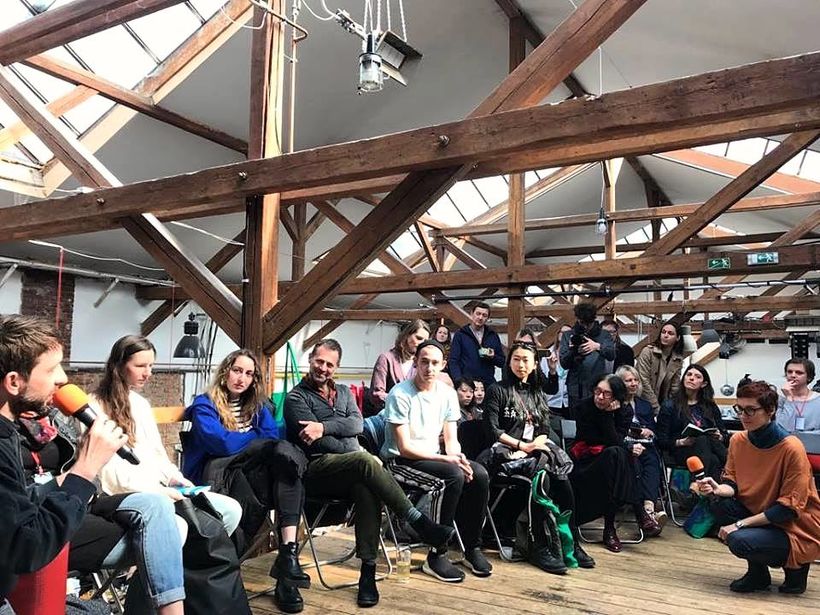 The visitors who attended the Czech Dance Platform for the first time also provided an interesting points of view; For example, Mexican architect and lighting designer Laura M. Sánchez, who participated in the selection of the winner of the best lighting design price, praised the work of local technicians. Even though the conditions of some theatres are not ideal, she appreciated the inventiveness and professionality of people providing the scenography and lighting of the performances.
American-French publicist Marisa Hayes pointed out that the influence of physical theatre can be felt in many of the performances. She added:
"The work with objects and their choreographic potential stands out in this context, as well as an expressive quality rooted in theatre that is a strong contrast to the more minimalist conceptualism I am familiar with in France. These links to physical theatre result in committed and embodied performances that feature strong dramaturgical possibilities in relationship to place and objects."
Marisa, who has not followed Czech dance until now, but who is familiar with Czech film and art, has observed a general shift in Czech art:
" The aesthetics of Czech art that at one time projected a strong aesthetic of surrealism and political metaphors tied to the history of Czechoslovakia in years past, has been replaced in this contemporary landscape by international collaborations, multidisciplinary dialogues, and new voices that span multiple generations."
Italian Lorenzo Conti noticed the effort of Czech performing artists for independent and original creations:
"During the Platform, I found it interesting how each choreographer and dancer tended to search an individual and specific language; The desire to be free of tradition or imported dance, to create something totally "Made in Czech". Considering stage expression, a performer is only one of the elements, in a constant dialogue with space and objects, with live music and the audience gaze. Dance seems to be one of many techniques which the body has at its disposal to be able to communicate on the scene."
How can I conclude? It seems that Czech dance found its essence in the individuality of expressions, personalities, variety of themes and physicality. Considering the themes and issues addressed, the opinion of the foreign audience is that there was no tendency towards a single approach but many different ones. It seems to me, this indicates a healthy environment, one in which creation is not burdened with the past, neither is it unduly influenced by world or "Western" trends. I consider it a positive that most of the visitors mentioned professionality in the performing, organisational and technical aspects even though they were aware of the difficult conditions for the creation of some of the projects. The regular foreign visitors even take this professionality in Czechia for granted.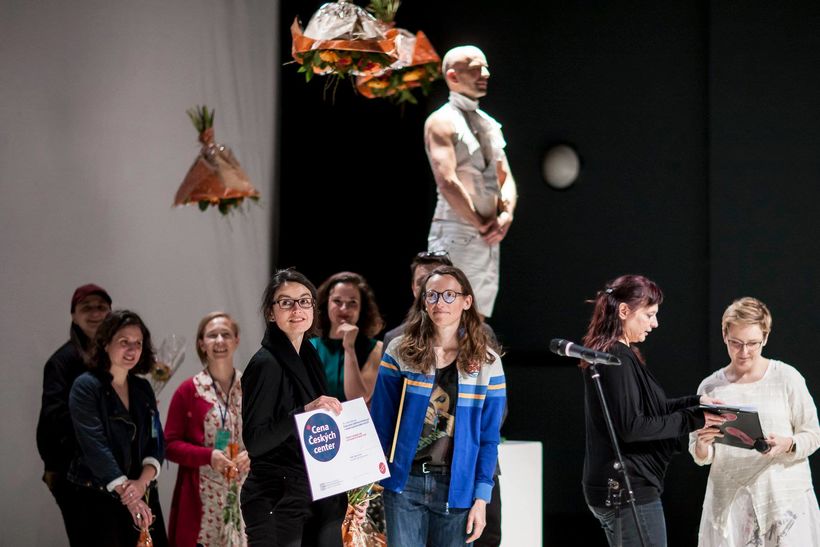 Programming Council
Lucie Hayashi – founder and editor of the Czech dance news magazine Taneční aktuality, secretary of the Dance Department of HAMU, dedicated to the role of dance in society
Lucia Kašiarová – director of the non-profit organization ALT@RT, founder of the Studio ALTA cultural centre and the HYBAJ HO festival of Slovak contemporary dance, artist
Yvona Kreuzmannová – founder and director of Tanec Praha (shares a joint vote with Markéta Perroud in the Programming Council)
Pierre Nadaud – head of the Physical Theatre Atelier at DIFA JAMU, philosopher, clown, dancer, choreographer-director and teacher
Markéta Perroud – artistic co-director of Tanec Praha (shares a joint vote with Yvona Kreuzmannová in the Programming Council)
Nina Vangeli – dance publicist
Programme of the Czech Dance Platform 2019:
Markéta Stránská: FLY!
Martin Talaga: Faunus
Tereza Hradilková a kol.: Don't Stop
Spitfire Company: Constellations II. Time for Sharing
Marie Gourdain / Tyhle: Medúza
Ferienčíková, Júdová, Timpau: Everywhen
420people: The Watcher
Karine Pointies / DanceWatch: Same same
Martina Hajdyla Lacová: Assemblage
Viktor Černický: PLI
Farma v jeskyni: Refuge
Martin Talaga: Soma (the best performance of the former edition)