Meeting with Filip Barankiewicz: "All my life I have done what I love."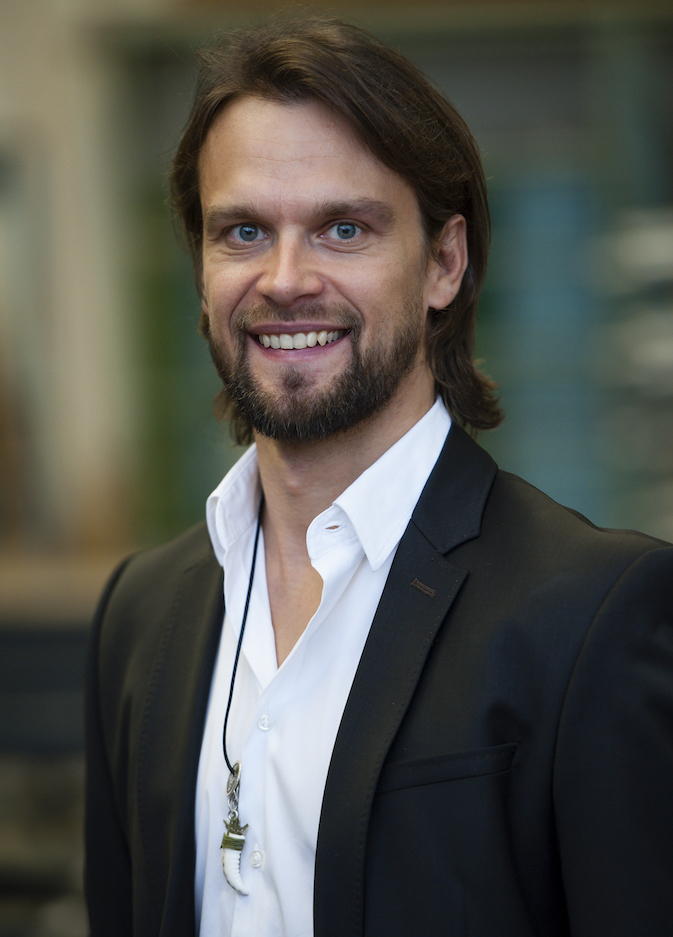 A small press conference took place on Tuesday September 12th 2017 in Café Nona of the Nova Scena Narodniho Divadla v Praze, featuring new artistic director of National Theatre ballet company, Fillip Barankiewicz and few journalists. The pleasant former soloist of Stuttgart ballet took the time off his full agenda, came rushing in from the staging meeting regarding "Marna opatrnost", a production to be put on in April 2018, and after answering a couple of questions, took off for the theatre again to catch the casting for planned premiere of Timeless. Both work and private topics were opened during this session. The conference was in English, but Barankiewicz admitted to learning Czech language as well. He feels that without learning the language, one cannot understand local culture. Unexpected, yet exclusive situation A Warsaw native, he first introduced himself on Prague scene in 2003 in Zkrocen

í zlé ženy,

co-starring with Tereza Poda

řilová.

He left his active dance career in 2015 at age thirty-eight and as he himself stated, people often asked him why so soon. To that he comments: "I wanted to end when I still could, not when I wouldn't be able to anymore. And in my opinion, it wouldn't be fair – first of all, you take the place of someone else and then it's stupid to just go down like that. You work hard to reach the topmost level and all of a sudden you feel like a sinking ship. That wasn't for me." Barankiewicz took over the ballet ensemble of National Theater in Prague after Petr Zuska, who directed it for fifteen years. The transition has been decided all the way back to December 2014 and the new boss could therefore observe the ensemble two and half years ahead while preparing to overtake it. He deemed the situation as very unprecedented, but by all means effective, as a lot of matters need to be resolved over time. As such he began planning and speaking to choreographers for the season 2017/2018, now totally his to command, all the way back in 2015. Barankiewicz sees his role of the Director as a great responsibility. With new head, of course, come changes, that may often cause disputes. And so, the ensemble goes through a phase of testing each other's boundaries – which wouldn't be a surprise, given some of the dancers know Barankiewicz as an interpreter or a guest. It takes a different perspective to look at him as their boss. New challenges The strength, condition and situation of the ND Praha ballet ensemble are seen very positively in Barankiewicz's eyes. He admitted he had the option to rebuild it from scratch, since a lot of the dancers' contracts ended with Petr Zuska's departure, but he refrained. He instead chose fourteen novices. As a main asset he sees the ensemble's national variety, that poses a challenge and a drop of healthy competition for everybody. In the subsequent discussion, the topic of Alexandr Katsapov's, the ballets first soloist's departure has been brought up. Barankiewicz haven't yet looked for a substitute. "It's better to give a chance to the whole ensemble. A dancer must first mature into this role, prove himself as a soloist. And that takes time." There are now four female and three male soloists, an imbalance that Barankiewicz doesn't mind. To the contrary, he sees that changing up partners in pairs will benefit the dancers.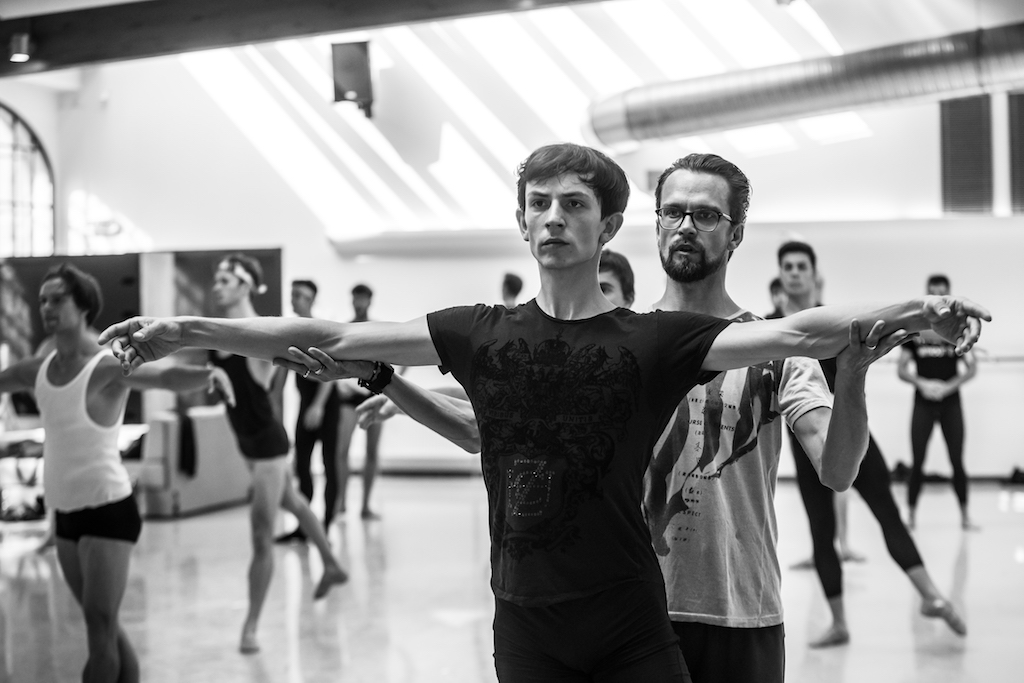 The ballet will put on three premiers this season: a combined night Timeless featuring Serenade, Separate Knots and Svěcení Jara (George Balanchine, Emanuel Gat and Glen Tetley choreography), as well as Marná Opatrnost (Frederick Ashton choreography) and Slavic Temperament (Katarzyna Kozielska, Andrej Kaydanowský and Ondřej Vinklát choreography). The immediate question that followed was whether the Balanchine's choreography isn't too difficult for the start of the season. To which Barankiewicz replied: "At the beginning of the season we used to perform La Bayadère and that's a difficult piece. Much more difficult than the premiere about to come in six weeks. I saw it as a way to bring the ensemble back in form." Season's second premiere Fredericka Ashton's Marná opatrnost, is planned to be adapted at the scene of National Theater with all the details it had at its first introduction in the year 1960. The new head sees this piece as yet another challenge for the ensemble of ND. Whether he considers inviting foreign interprets as guests this season though, he didn't want to say. Another moment Barankiewicz looks forward to, is the opening of the State Opera Prague after its grand reconstruction – although it is not yet clear when that will be: "It is my privilege to have such beautiful stages such as National Theater, Estates Theater and State Opera at hand. I think our dancers still don't realize how proud they should be." Filip Barankiewicz seemed like a balanced man. It probably wasn't just an illusion, since to a question what his dream come true was, he replied: "I don't want to sound arrogant, but my whole life is like a dream. I had a career I never imagined I would, I have a family and they are the best thing I own. Nothing compares to having a wife and two children. I did only what I loved my whole life and that is just pure happiness."
DEJTE NÁM TIP NA PŘEDSTAVENÍ