Transmission and Transformation in Dancing Pina
As Dancing Pina opens, a camera towers over a performer lying face down on a studio floor. Delicately inching her forearm along the ground, the dancer is scrutinized by Malou Airaudo, who intervenes with agitated intensity. The 71-year old performed the choreography at its premiere in 1974 and now transmits her knowledge in the form of both physical and spoken corrections. At a time when the field of dance increasingly recognizes the body as an archive, Dancing Pina visually captures the concept in action.
Released in French cinemas in April, the two-hour documentary is the latest entry in a growing catalogue of films that explores the legacy of the late Pina Bausch, founder of Tanztheater Wuppertal. Directed by Florian Heinzen-Ziob, Dancing Pina follows the process of restaging two of the German choreographer's performances, a production of Iphigenie auf Tauris at the Semperoper Dresden and Le Sacre du Printemps at Senegal's École des Sables. Alternating between the two projects, the film mirrors their progression and mounting tensions as former Tanztheater Wuppertal dancers transmit not only Bausch's movements, but also her ideas about interpretation, to a new generation of performers.
Since Bausch's death in 2009, documentaries about the choreographer can roughly be divided into two categories. First, there are those that capture the artist while she was still alive, including Chantal Akerman's Un jour Pina a demandé (One Day Pina Asked, 1983) and Rainer Hoffman's Tanzträume (Dancing Dreams, 2010), both of which illustrate Bausch's subtle yet attentive presence in the studio. Wim Wender's Pina (2011) marked a turning point, exploring Bausch's recent death and how the Wuppertal-based company confronted its grief while continuing to perform her work. Twelve years on, questions of transmission have come to the fore in Dancing Pina, whose deceptively simple title contains the overarching theme of the film. Its continuous—or "-ing"— form of the verb dance refers to an action that is happening now, in the present.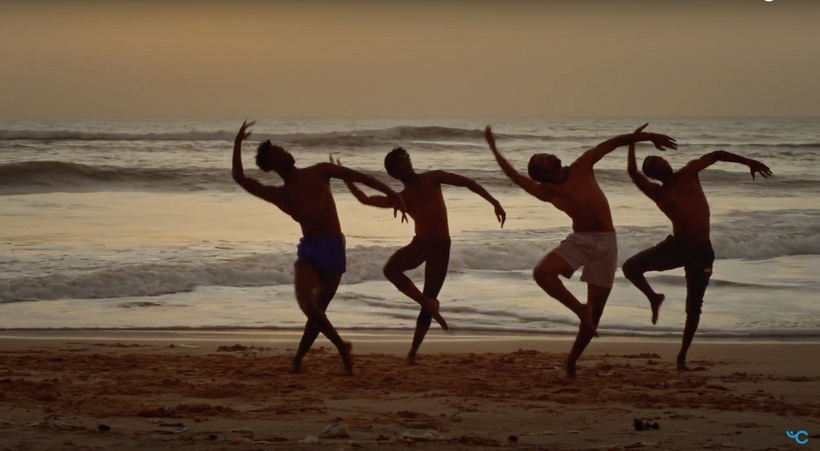 "I became aware that Pina Bausch's archives were not a mausoleum, but the epicenter of a permanent process so that Pina's heritage can be transmitted from generation to generation, passed from body to body", explained the filmmaker in a recent statement. Whether in Dresden or Senegal, explorations of how Bausch's repertoire is passed on and newly-received remain the focal point of Heinzen-Ziob's dynamic rehearsal footage. While the film primarily captures this process in a studio setting, Dancing Pina also features performance clips, interviews and discussions.
In one instance, the camera records an African cast member who voices doubts about performing Le Sacre du Printemps due to the group's lack of classical training. Jorge Puerta Armenta—former Tanztheater Wuppertal member—responds by assuring him that not all the original dancers came from a classical background. He and Jo Ann Endicott remind the newly-formed troupe that they need not imitate previous performances, but rather commit themselves fully to engaging with the material in their own right. Meanwhile back in Dresden, Sangeun Lee learns the title role in Iphigenie auf Tauris and describes a process of starting from scratch, explaining that her classical background and perfectionist tendencies have been hindrances to interpreting Bausch's choreography. Airaudo coaches the dancer to draw on her unique physicality, including her tall stature, that Lee confides has been problematic in classical dance. "You're beautiful", coos Airaudo. Lee looks doubtful.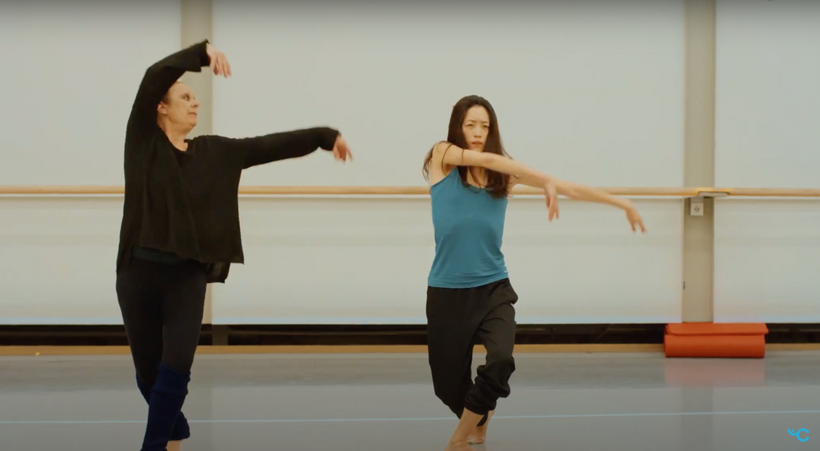 Mirroring the vulnerabilities in both casts continues when an American dancer in Dresden discusses the relentless bullying he and other male dancers experienced growing up. In the Senegalese studio, female performers relay how many African women are discouraged from pursuing a performance career due to expectations surrounding motherhood and assumptions of female prostitution in the dance world. The emotional real-world challenges that the dancers have confronted emerge and are integrated into the rehearsal process. The staging teams juggle a delicate balance between getting to know the dancers, whilst pushing them to channel their passions and frustrations into the choreography.
In Dancing Pina it can be difficult to pinpoint exactly where the line is drawn between respect for the past and the flexibility of interpretation because it is a complex tapestry woven from ongoing dialogues, suggestions, and the sensorial process of bodies responding to one another in the studio. As Lee learns the movements of rising from a chair, she quickly adjusts her body with the tap of a corrective finger, internally processing the microscopic shift. She is then told that while respecting a certain structure already in place, she will have to devise her own timing as she interfaces with the set. In this sense, new dancers are given the opportunity to revisit Bausch's work whilst making it their own.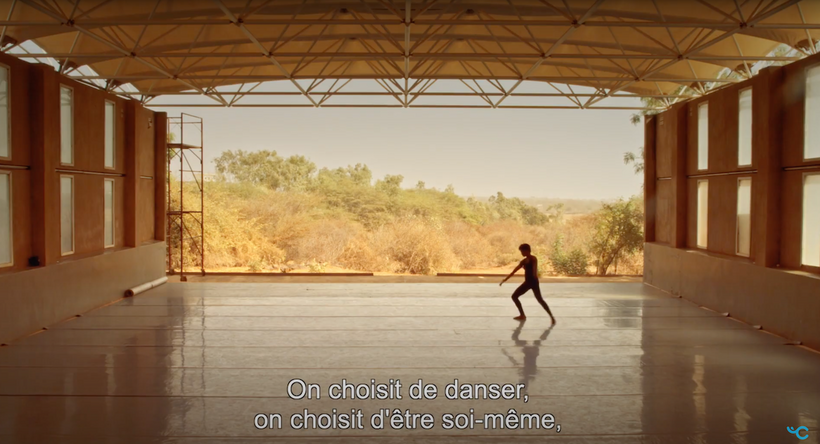 Despite the film's two distinct geographic locations, Dancing Pina takes a universalist approach to questions of choreographic transmission and underscores the human qualities that characterize Bausch's performances. Continuing to expand the choreographer's lifelong interest in different body types, personalities, and dance backgrounds is a tremendous asset for Bausch's legacy, allowing the repertoire to acquire new textures and fresh nuances. "It's neither classical, nor contemporary. We are looking for who we are as humans", affirms Airaudo.
Screening of Dancing Pina viewed on 24 April 2023 at cinema MK2 Beaubourg in Paris, France.
Credits:
Directed and edited by Florian Heinzen-Ziob
Production: Fontäne Film
Producers: Florian Heinzen-Ziob and Georg Heinzen
Choreography: Pina Bausch
Music: Igor Stravinsky, Christoph Willibald Gluck
Image composition: Enno Endlicher
Sound design: Tim Elzer
With: Malou Airaudo, Clémentine Deluy, Josephine Ann Endicott, Jorge Puerta Armenta, Sangeun Lee, Courtney Richardson, Julian Amir Lacey, Francesco Pio Ricci, Gloria Ugwarelojo Biachi, Lucien Cabral, Franne Christie Dossou, Tom Jules Samie
---